If you're looking for a healthy gluten free blueberry muffin recipe you don't need to look any further because this is the best homemade recipe I've found. You won't even realize that there's no sugar and no butter because these from scratch muffins are sweet and moist. So grab your fresh (or frozen) blueberries and let me show you how simple and easy it is to make these bakery style muffins. They're a perfect healthier breakfast or snack option that your family will love!
(Are you trying to eat healthier? Check out all of my healthy recipes here.)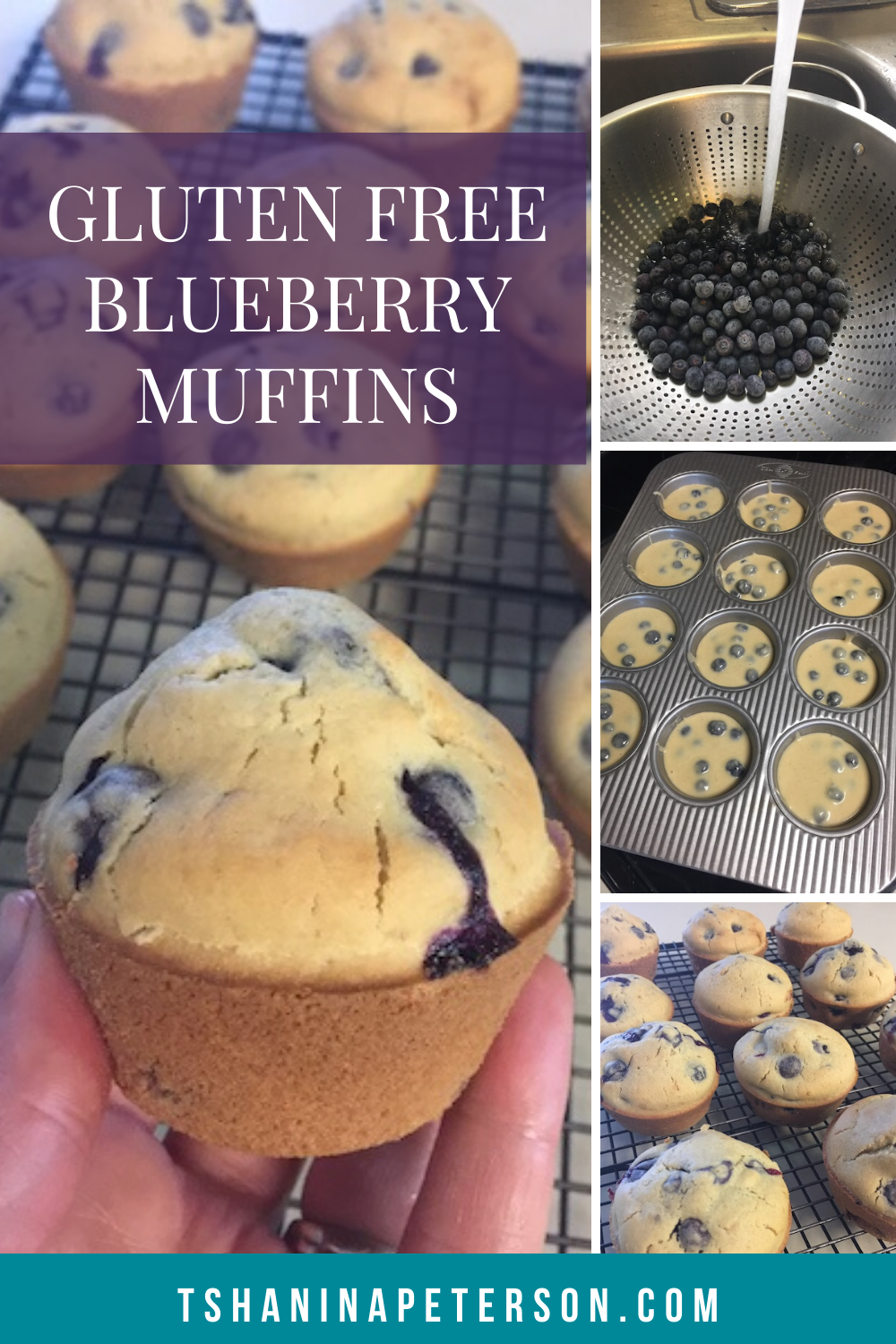 Have you ever tried recipe after recipe looking for the perfect one only to have each and every one be a dud? That's how it's been for me with blueberry muffin recipes…that is, until now (insert happy dance). When a friend told me this was the best recipe she'd ever tried I was a skeptic but I'm happy to report that it truly is.
I love the healthier ingredients that make these muffins both moist and sweet.
My favorite way to eat them is after they've been out of the oven for about 15 minutes because the blueberries are still warm and gooey! (Man, I can just taste one now!)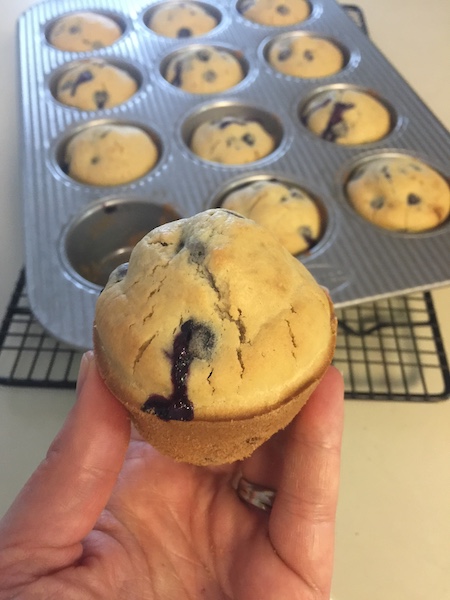 Let Me Introduce You To My USA Muffin Pan!
The blueberry muffins are the star of this show but my USA Muffin pan is a close second!
Hands down this is the best muffin pan I've ever used. I mean, no cooking spray or liners, and look how clean the muffin came out of the pan. What more could a girl want?!
I'd heard about USA Muffin Pans for years and now that I've tried them I wish I wouldn't have waited so long.
If you're into the details, they're made with aluminized steal with a non-stick coating that is PTFE, PFOA and BPA free.
Don't be like me and wait forever to try these awesome pans. Grab your USA Muffin pan here!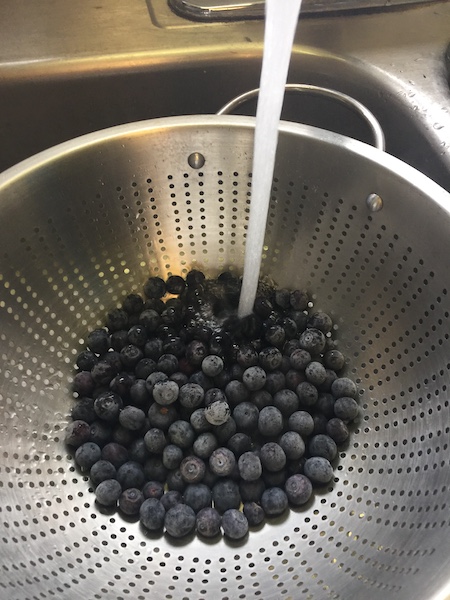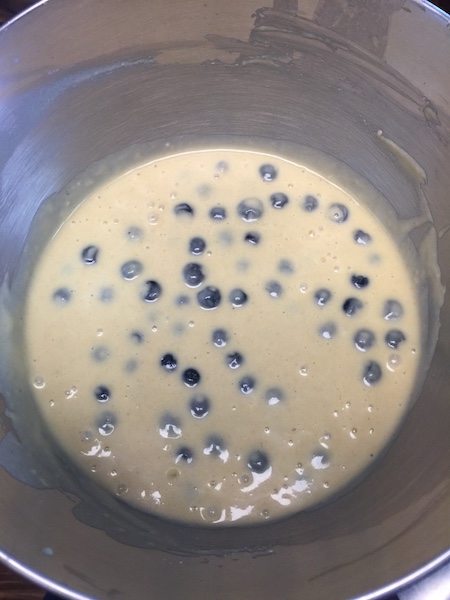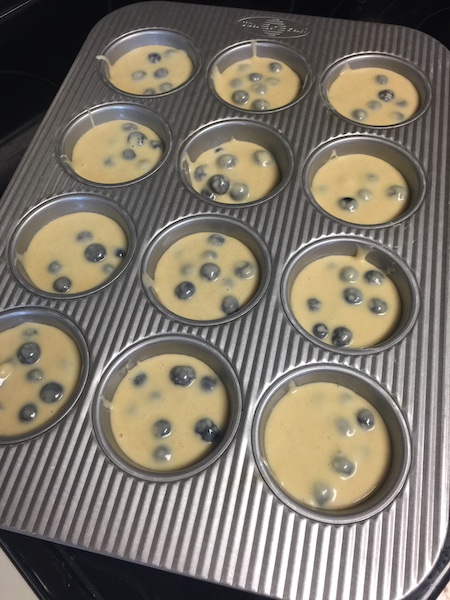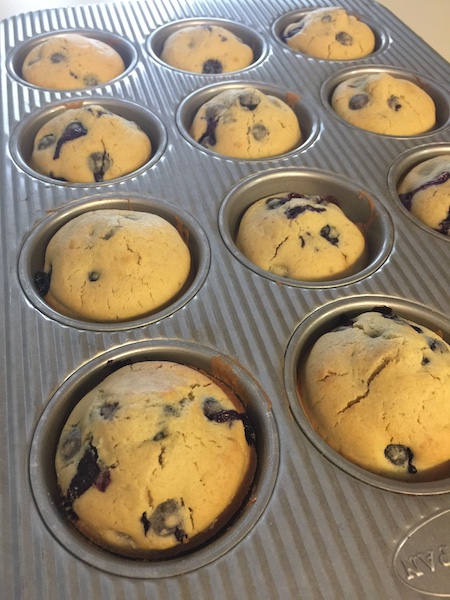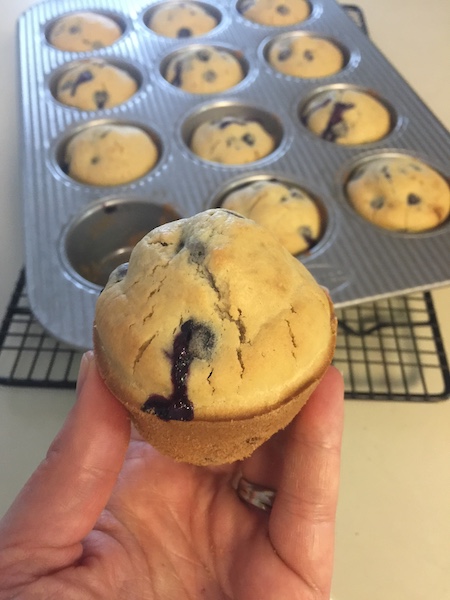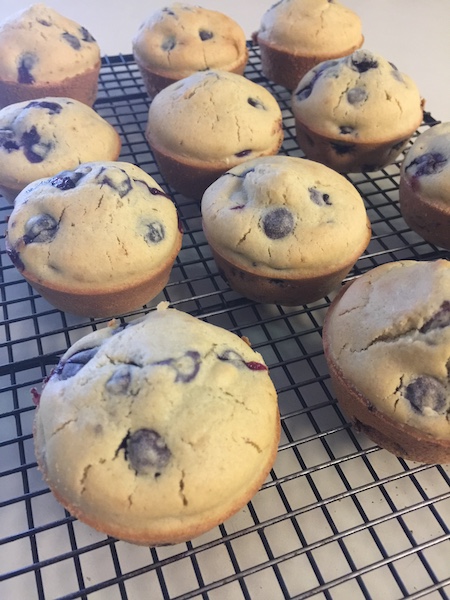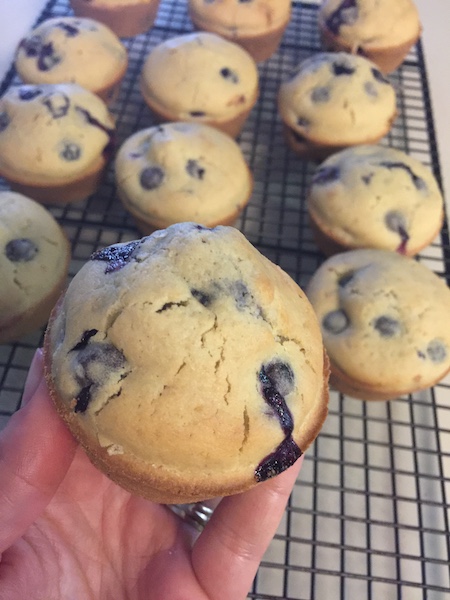 Gluten Free Blueberry Muffin Recipe
Yield: 14 muffins
2 Eggs
1/2 cup Milk, warmed (I used coconut milk)
1 teaspoon Vanilla
3/4 cup Maple Syrup*
1/4 cup Coconut Oil
1/4 cup Applesauce
2 cups + 3 tablespoons Gluten Free Flour Blend (or use King Arthur's Blend)
1/4 teaspoon Salt
2 teaspoon Baking Powder
2 cups Blueberries (if using frozen run under hot water for 20 seconds)
Beat together eggs, milk, vanilla, maple syrup, coconut oil and applesauce.
Add flour, salt and baking powder and mix well.
Fold blueberries into batter.
Scoop 1/3 cup into muffin pan with liners or cooking spray (or use a USA Muffin Pan)
Bake at 400 for 20 minutes or until cake tester comes out clean.
Cool in muffin pan for 10 minutes before removing to cool on a wire rack.
*Substitute 1 cup of sugar for the maple syrup. If you do this, you will need to cut the flour back by 3 tablespoons and only use 2 cups of flour.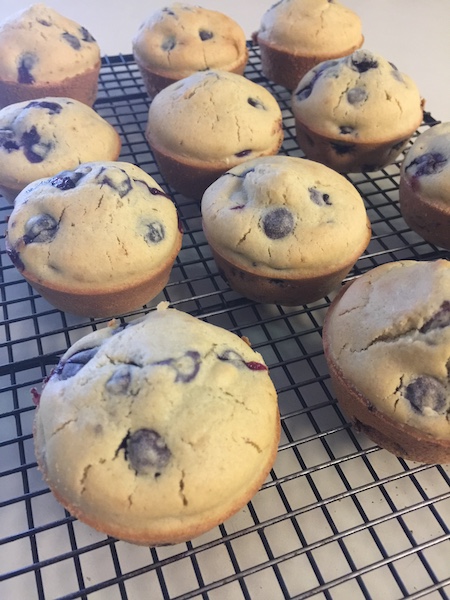 ---
EQUIPMENT
---
---
Read Next: