Have you ever wondered how to make homemade taco seasoning? This diy recipe is super easy, the best I've tasted, and much healthier than the store bought mix. It pairs perfectly with beef, ground beef, pork and chicken. Come on, let me show you how simple it is to make your own!
(Are you trying to eat healthier? Check out all of my healthy recipes here.)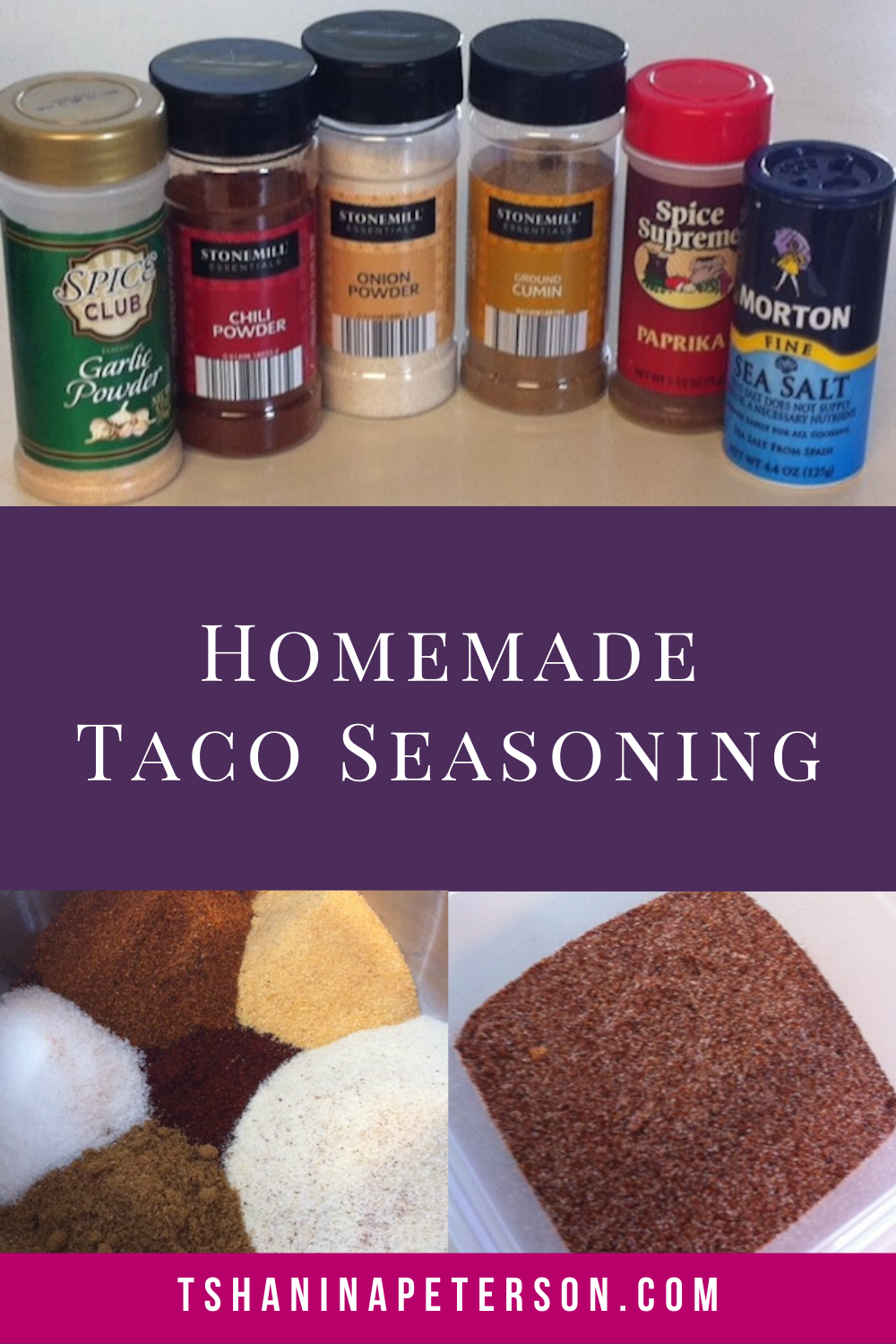 I'm here to tell you that making this homemade taco seasoning recipe is almost as easy as opening a packet of the store bought mix!
One of my favorite things about this recipe, besides the simplicity of it, is that it only has six ingredients! And they're ingredients that are readily available at any "average" store. (I don't know about you but I don't have the time to go to a specialty store just to be able to make taco seasoning.)
Whether you're making chili, tacos, enchiladas or any of your other favorite Mexican dishes (I've shared a few of my favorites below), I have no doubt that this taco seasoning mix will pair perfectly with it. Not only is it a healthier option but it is much cheaper than the pre-made pouch.
Homemade Taco Seasoning
1/2 cup Chili Powder
1/4 cup Onion Powder
1/8 cup Ground Cumin
1 tablespoon Garlic Powder
1 tablespoon Paprika
1 tablespoon Sea Salt
Mix all the ingredients together and store in an airtight container up to six months.
When a recipe calls for one packet, simply use 2 rounded tablespoons of your homemade taco seasoning!

Use Your Taco Seasoning In These Recipes:
Mom's Old Fashioned Taco Salad
Mexican Freezer Meals To Make Ahead
I'm always on the hunt for a fabulous recipe! What's your favorite recipe to use taco seasoning in?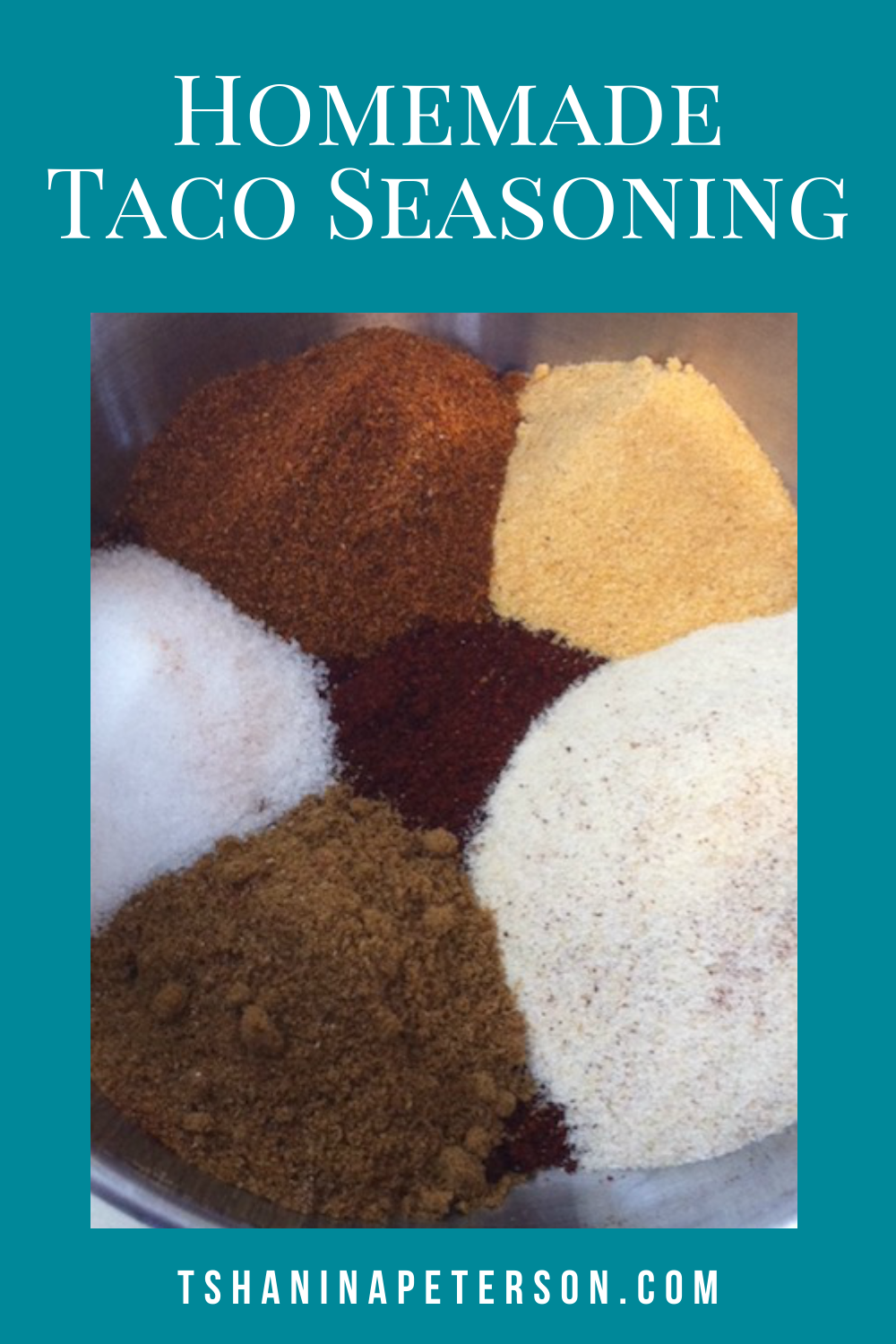 ---
Read Next: