I've been making these easy homemade baked chicken nuggets for a few years now and decided it was finally time to show you how to make them. Hands down, they're one of the best chicken nugget recipes I've made…and they're perfect for kids (of all ages) which is a win in my book.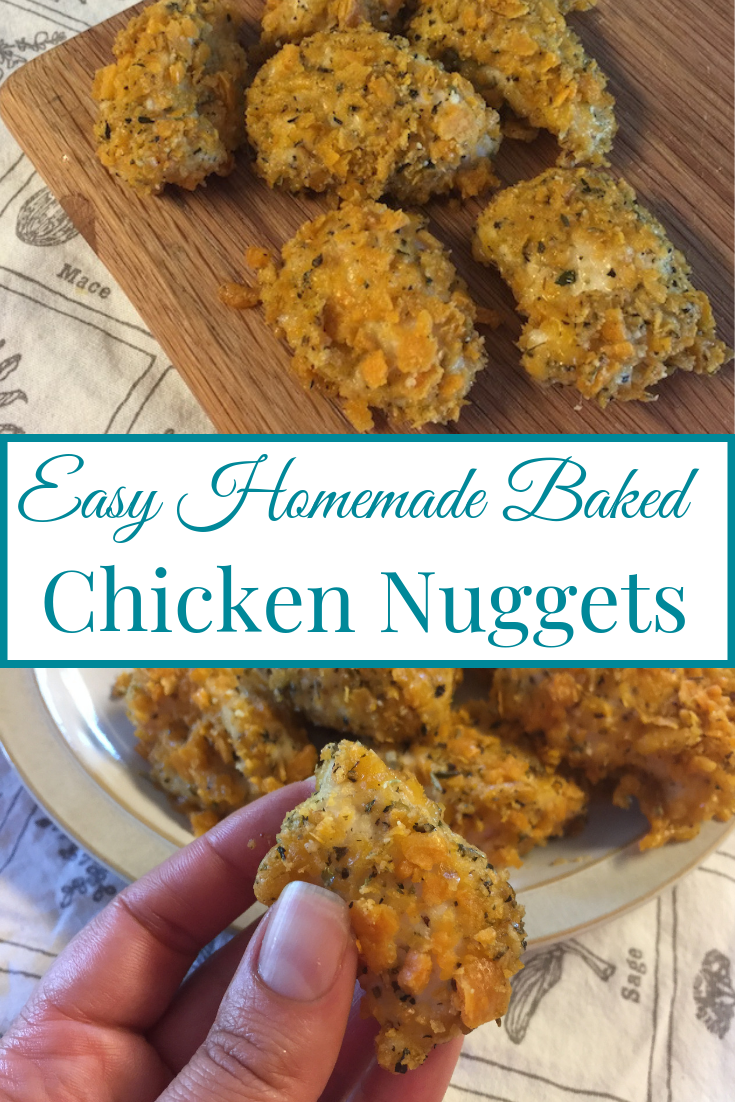 I don't know about you but when my family gets excited about dinnertime meals it makes my heart happy. And when my hubby asks for seconds (or even leftovers) I know the recipe is a winner. And that, my friend, is why I love these baked chicken nuggets. Not only do they taste fabulous (hey, don't just take my word for it) but I love that the recipe is super simple and doesn't take too much brain power to create. Do you know what I'm saying?!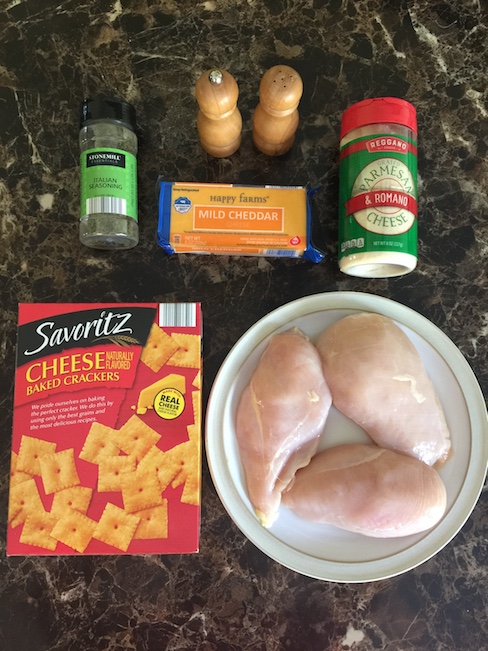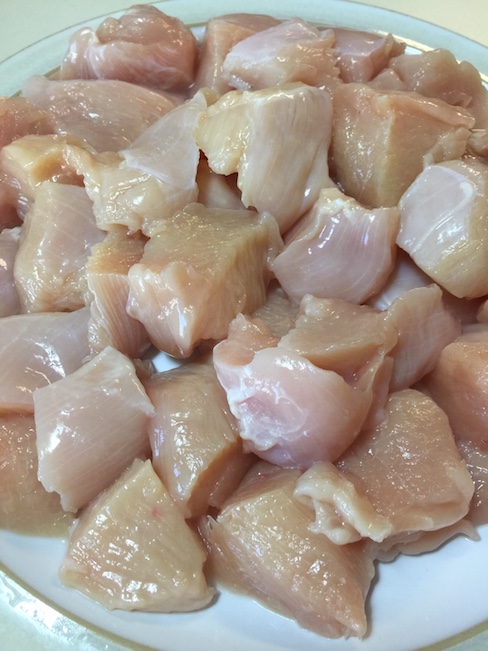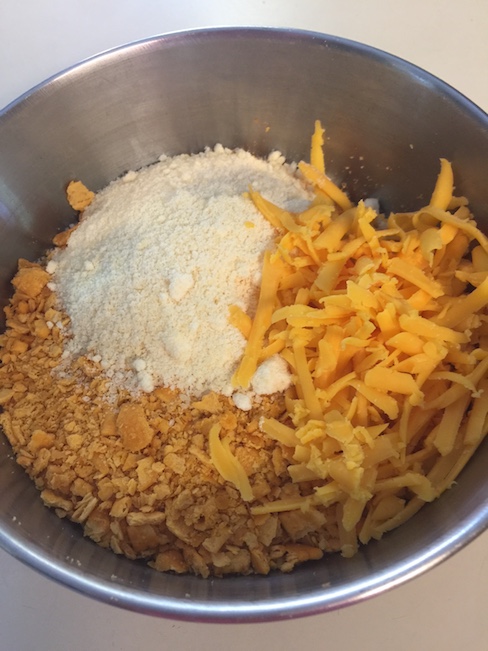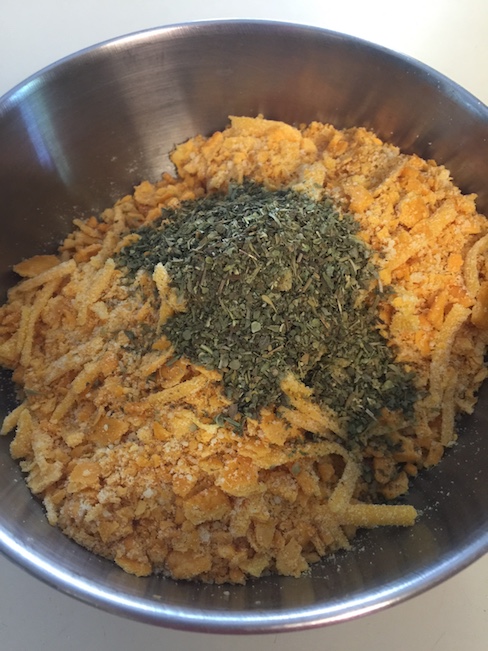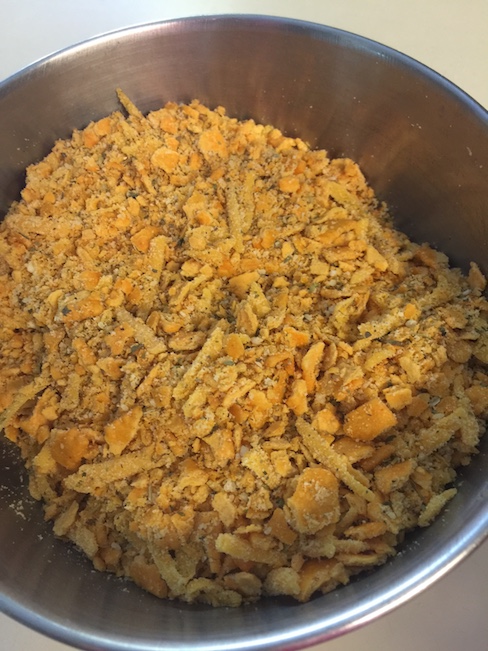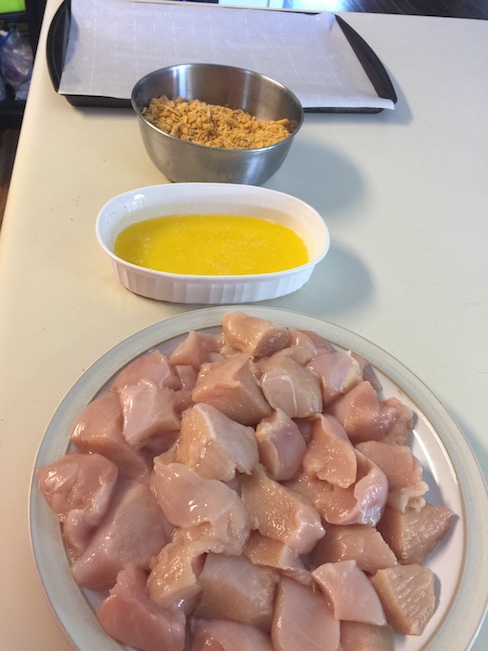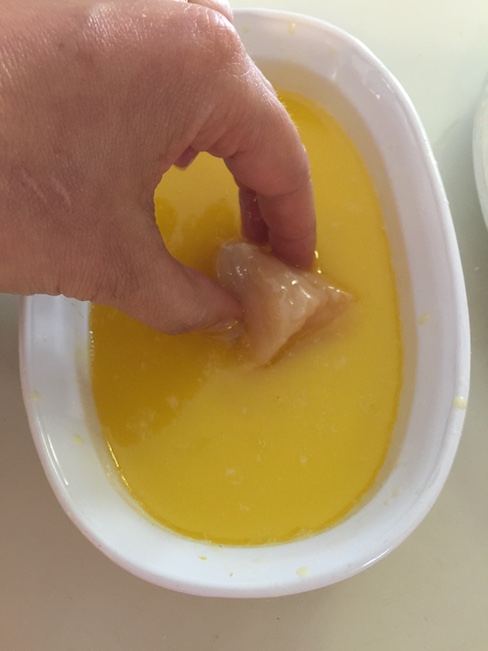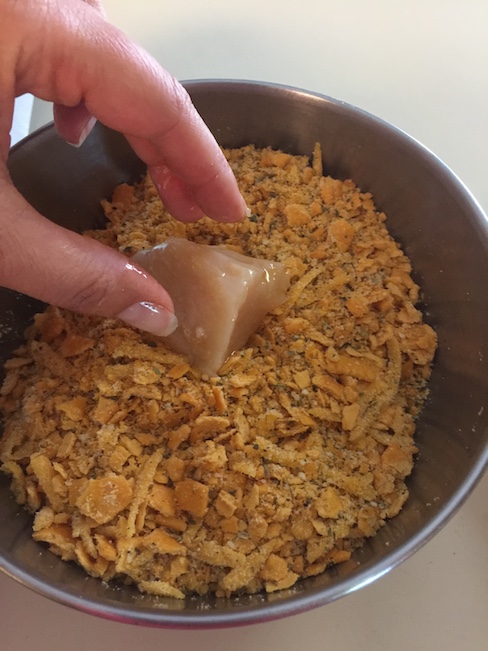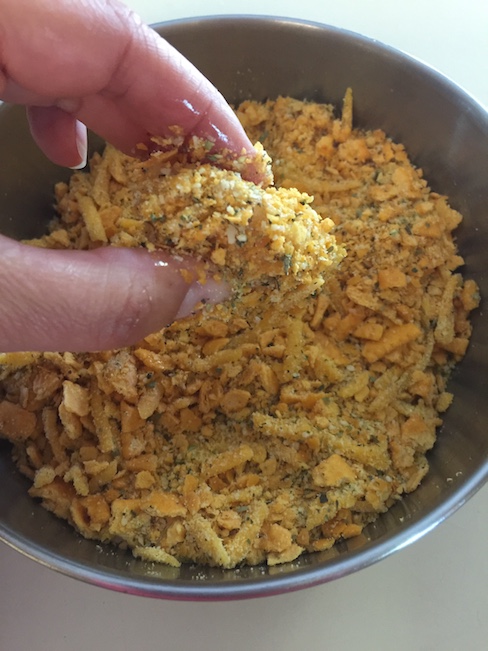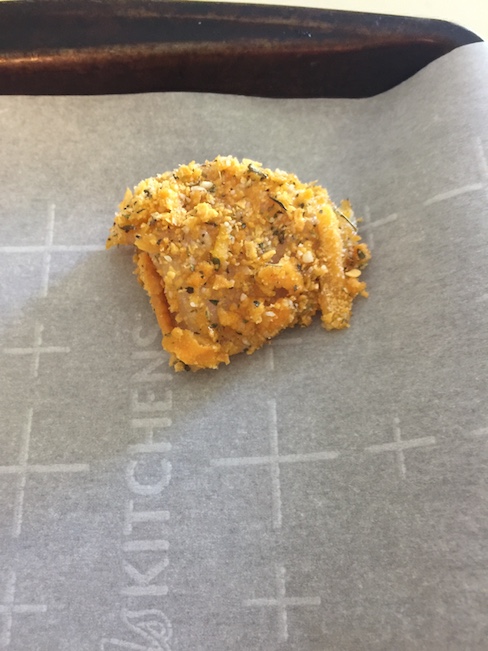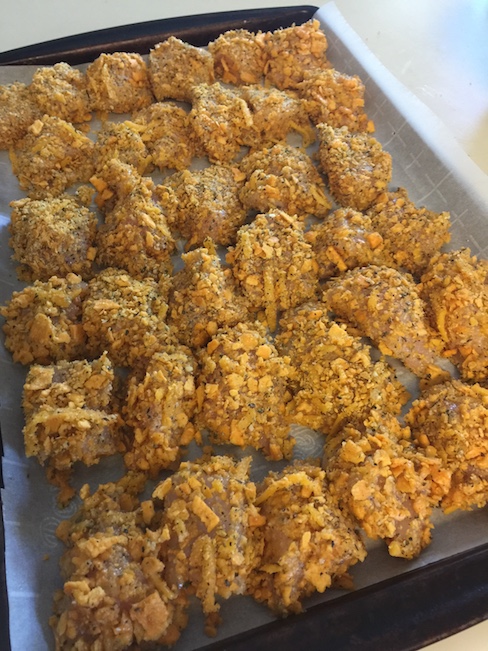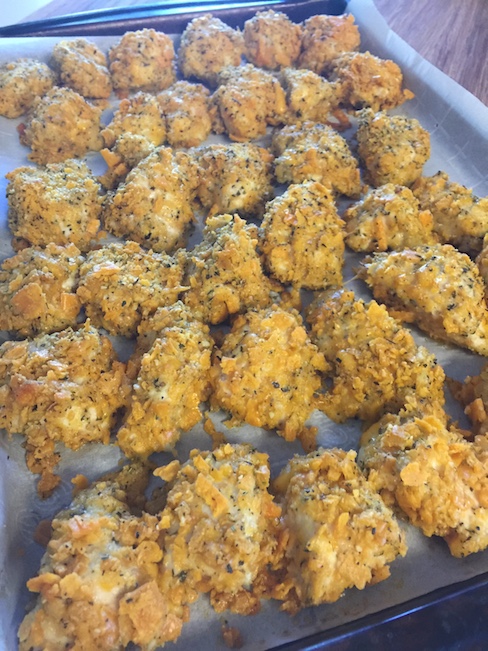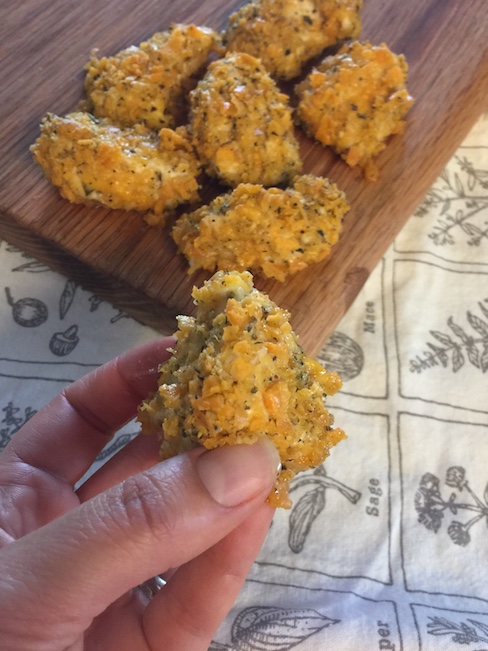 Easy Homemade Baked Chicken Nuggets
2-3 boneless, skinless Chicken Breasts
2 3/4 cups Cheese Crackers
1/3 cup grated Parmesan Cheese
1/3 cup grated Cheddar Cheese
3 teaspoons Italian Seasoning
1/2 teaspoon Salt
Pepper, to taste
1/2 cup Butter
Cut chicken breasts into nuggets.
Place cheese crackers in a sandwich bag and crush (use a rolling pin, if desired).
Combine crushed crackers, parmesan cheese, grated cheese and seasonings.
Melt butter in microwave.
Dip chicken nuggets into butter and then into cracker mixture. Place on a large cookie sheet covered in parchment paper.
Bake at 400 for 10-12 minutes.
These chicken nuggets have so much flavor that it's highly likely you won't need any dipping sauces. Yes, they're that yummy!
Pair your baked chicken nuggets with these veggies and sides: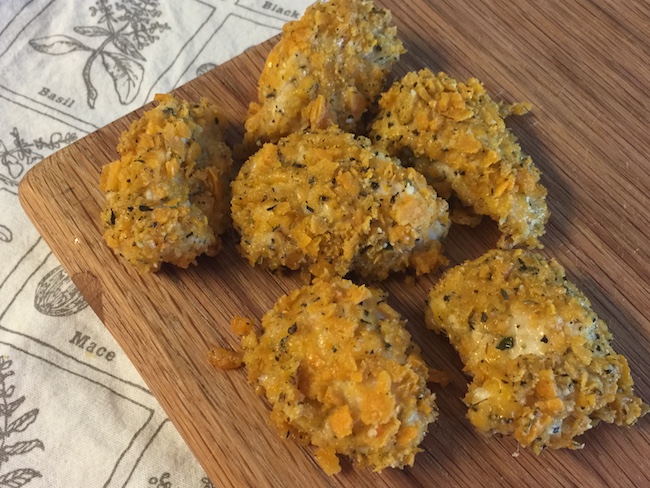 ---
S H O P   T H E   R E C I P E
---