Prepare your tastebuds to be captivated with this unbelievably easy riced cauliflower risotto. It's creamy, cheesy and best of all only has 6 ingredients. My family loves it and I know yours will too. Grab your skillet and let me show you how to make it!
Are you looking for more easy and healthy recipes? Check out all of my healthy recipes here.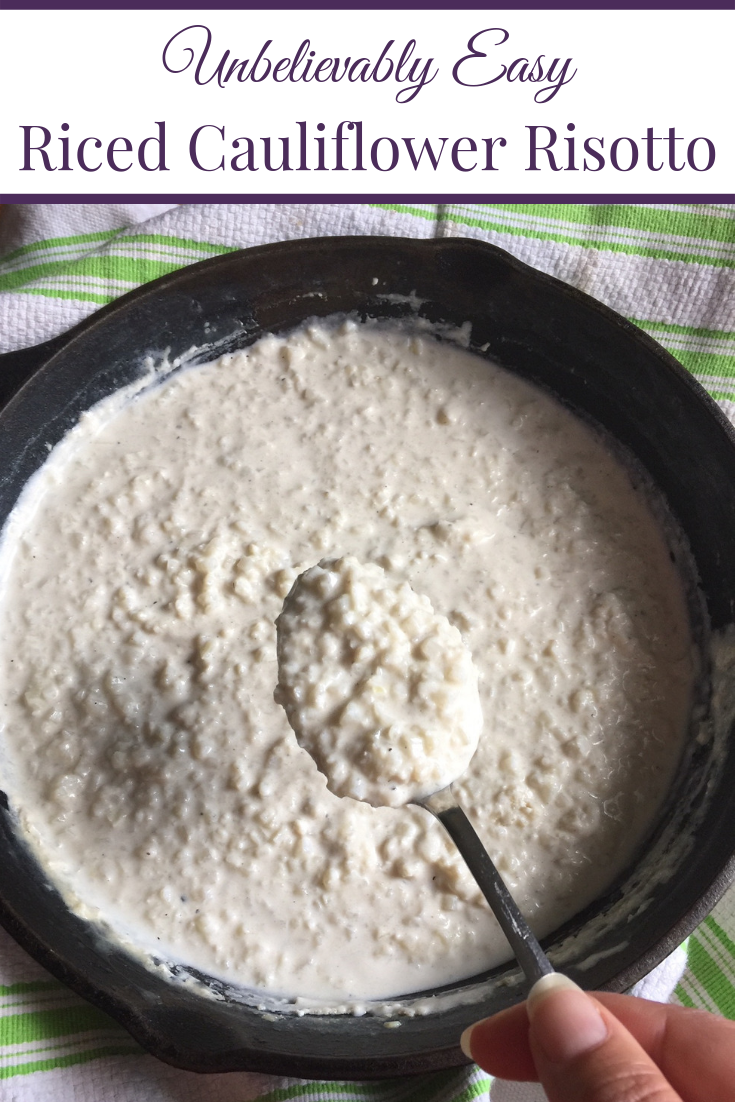 I'll be totally honest, the jury was out on riced cauliflower until I tried this recipe. We had tried it plain and just weren't a fan. I knew in order for my family to eat it I had to dress it up a bit – enter this fabulous riced cauliflower risotto recipe for the win.
It had me at first bite and I watched in anticipation as Trent took his first bite to see if he liked it. He was hooked too and we've all been enjoying this wonderfully creamy and cheesy side dish ever since.
Truth be told, it would be really easy for me to eat this entire recipe as a meal by itself. Yes, it's that good!
Where To Buy Riced Cauliflower
While you can definitely whip out your food processor and make your own riced cauliflower I decided to go for a much easier route – frozen.
You can find riced cauliflower in the frozen section of just about every grocery store, but I was excited to find it where I shop the most – Aldi! (I love that they have healthier options for those of us trying to make better choices with our eating.)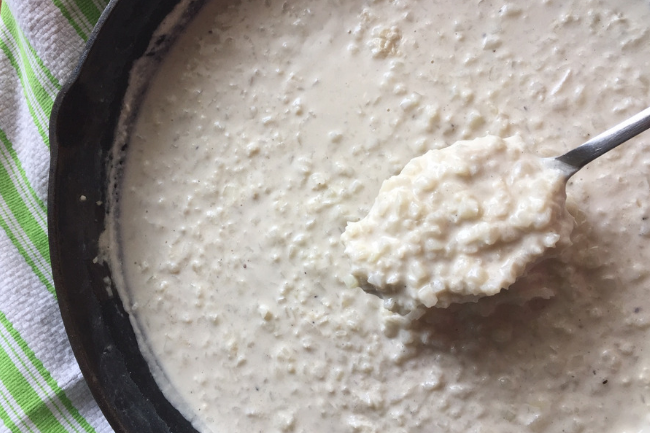 Cauliflower Nutrition Facts
I'm amazed at the all of the health benefits that can come from one small plant. Thanks to Dr. Axe, I learned that cauliflower packs a punch with tons of essential vitamins, minerals, fiber, and much more. It can:
Decrease the risk of heart disease and brain disorders
Fight inflammation
Improve digestion and detoxification
Help balance hormones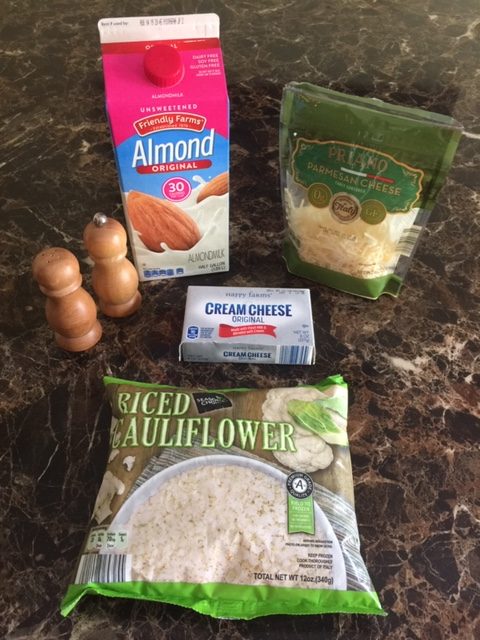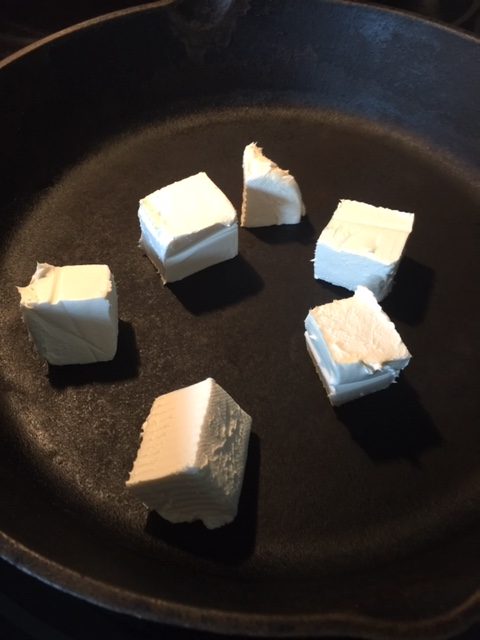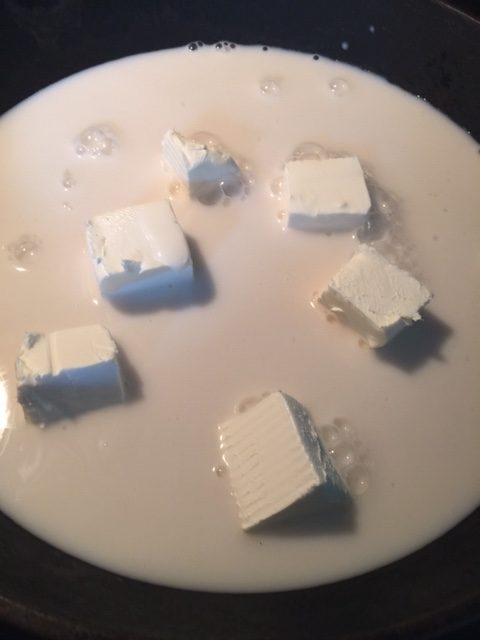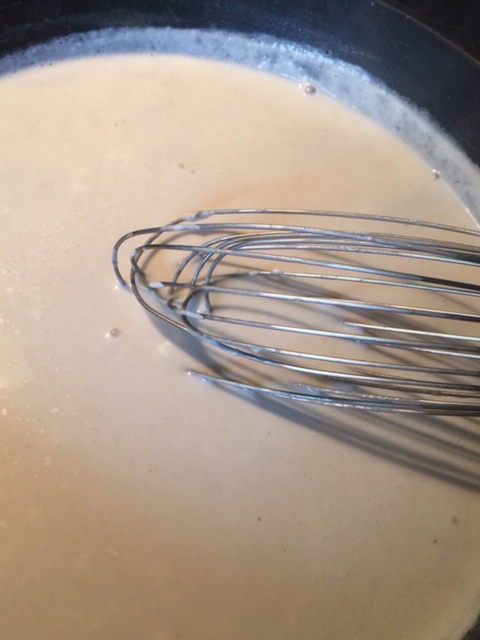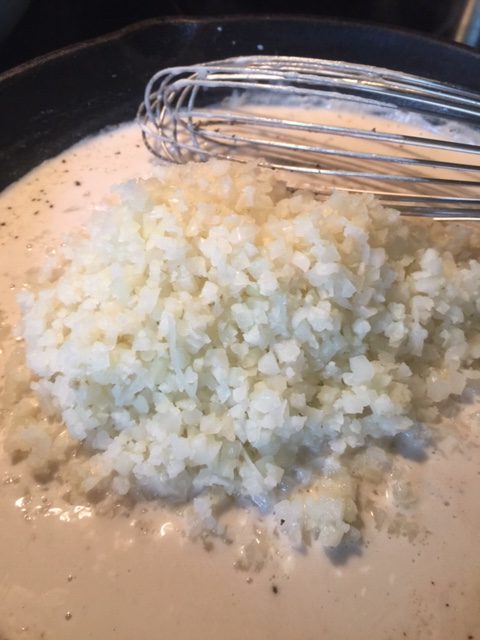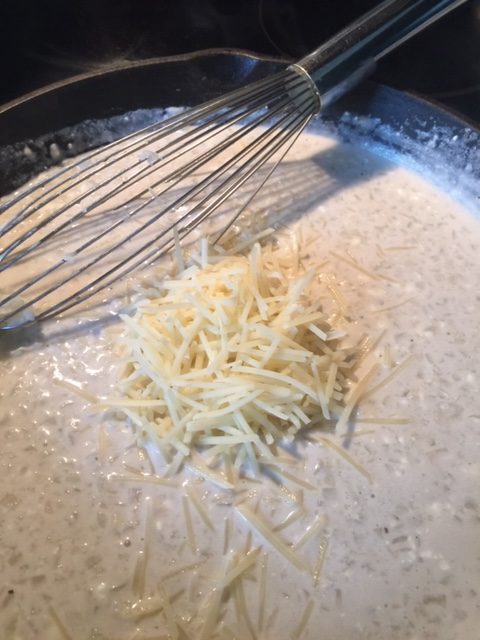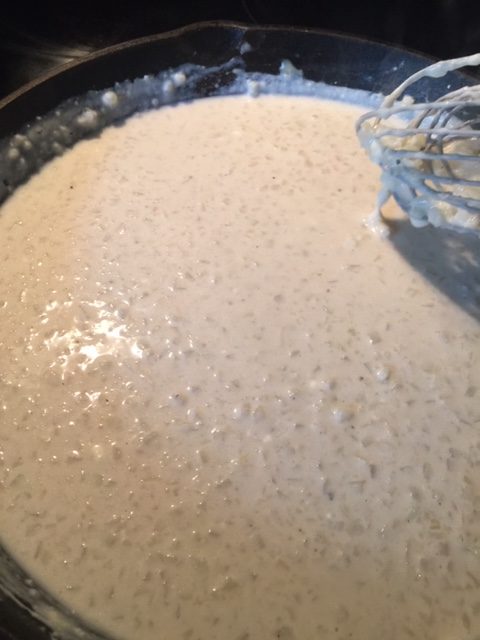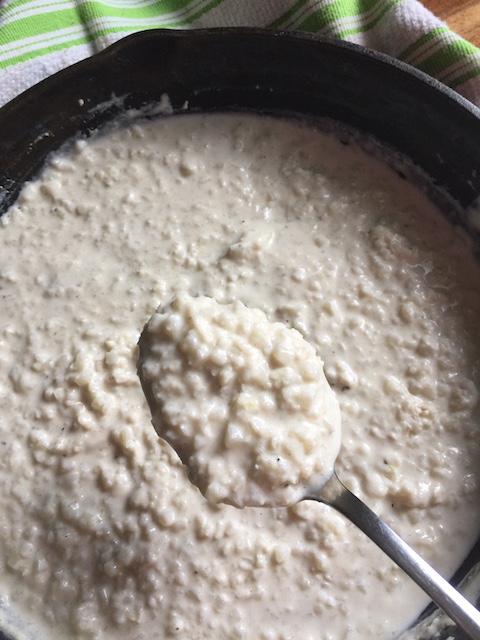 Unbelievably Easy Riced Cauliflower Risotto
12 oz bag of frozen Riced Cauliflower
4 oz Cream Cheese
1 1/2 cups Almond Milk
3/4 cup grated Parmesan Cheese
1/4 teaspoon Salt
1/4 teaspoon Pepper
Cut your cream cheese into small blocks and, along with milk, place into a large skillet on medium heat.
While the cream cheese mixture is melting, cook riced cauliflower in microwave according to directions.
When cream cheese mixture has melted add riced cauliflower and remaining ingredients, stirring until everything is nice and creamy. (If the mixture is too thick add more milk.)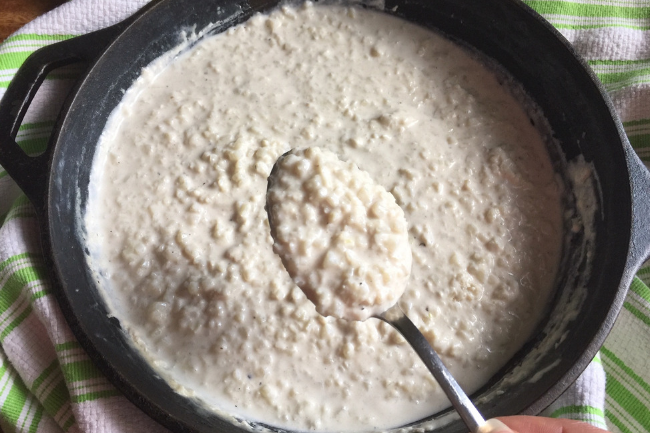 Riced Cauliflower Risotto Variations
You could easily add any or all of the following to your risotto:
Sautéed mushrooms
Crumbled Bacon
Sauteed spinach or kale
Sliced chicken
Sauteed zucchini, squash or asparagus
Cooked shrimp
There's no doubt about it, whether you add one of these yummy variations to your risotto or eat it plain, I have no doubt that you're going to love it as much as we do!
---
KITCHEN ESSENTIALS
---
Read Next: