If your grill is already fired up and ready to cook your meat, why not throw your corn on there too?! I want to show you how to cook corn on the cob on the grill in the husk. It's super simple and you won't have to worry with a big 'ole pot of boiling water.
(Are you looking for more easy and healthy recipes? Check out all of my healthy recipes here.)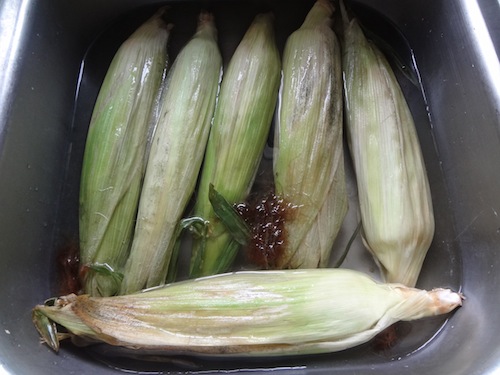 Hands down, this is one easiest grilling recipes ever, and I'm super excited to share the secret with you! So grab your fresh corn on the cob and let's get cooking, friend!
Prepping your corn on the cob really is as simple as soaking it in water for 1-2 hours before you plan on grilling it.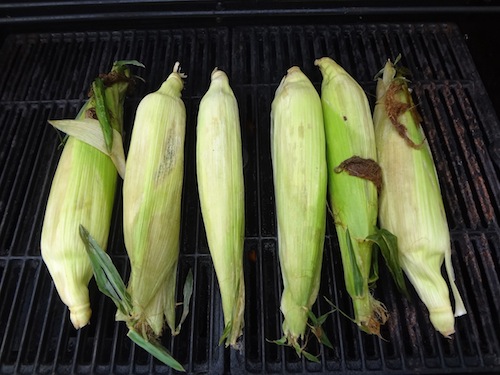 Place your corn directly onto your pre-heated grill. Cook at 450 for 30 minutes.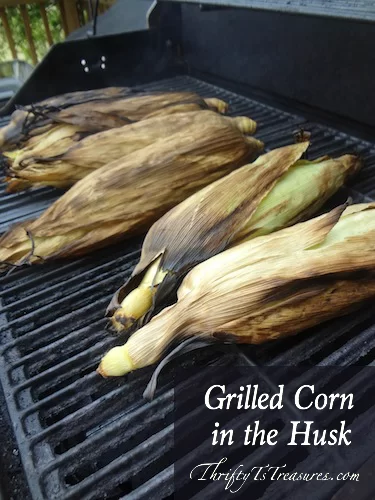 If you have ginormous ears of corn, you'll probably want to cook it longer. (Or, you can un-husk one piece a bit and check it if you're not sure if it's done.)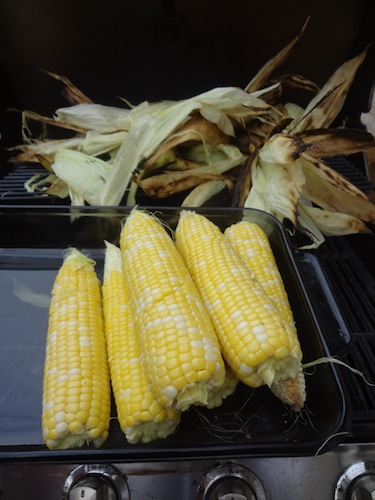 I thought the un-husking process would make a huge mess but it wasn't bad at all. Plus, we did it outside which helped a lot!
Easily Unhusk Grilled Corn on the Cob
Using two hotpads (or something to protect your hands) hold the bottom of the corn where the stalk is, then pull down and remove the husk.
Pull off the majority of the corn's silk and then easily get the rest off with a corn desilking brush.
And that is how easy peasy it is to cook corn on the cob on the grill!
The Best Corn on the Cob Seasonings and Toppings
Our favorite way to eat corn on the cob is with butter, salt and pepper. But if you like to dress yours up, here are a few other awesome ideas.
Parmesan Cheese
Nutritional Yeast (if you're looking for a healthy "cheese" option)
Hot Sauce
Bacon Bits
Basil and Oregano
---
Corn On The Cob Accessories
---
Read Next: