If the thought of making corn on the cob for a crowd is overwhelming you've come to the right place. Let me help you take the stress out of cooking with this super easy solution. Follow along as I show you how to cook corn on the cob in a cooler. Yes, that's exactly right – a cooler!
Are you looking for more easy and healthy recipes? Check out all of my healthy recipes here.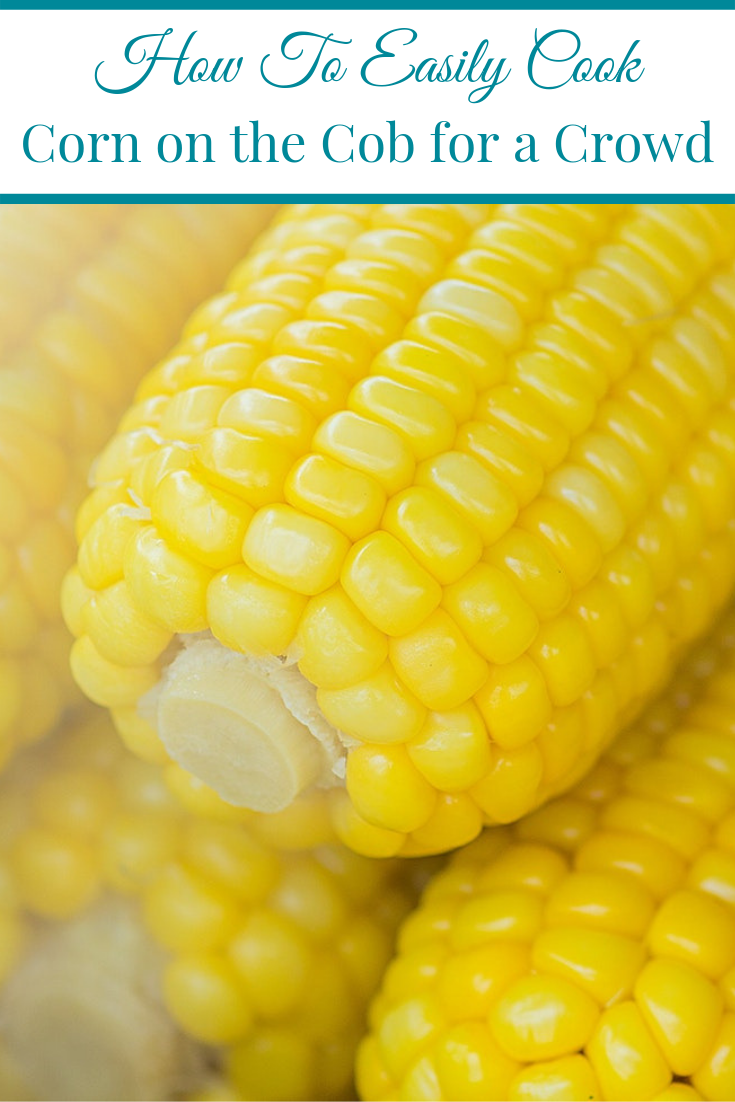 I had the task of making corn on the cob for my family get together. And if I'm being honest I was a bit overwhelmed. Not only did I need to cook and transport 12 ears of corn but I also wanted it to taste fresh.
I did what any cook would do and let my fingers do a bit of research for the best way to accomplish this task. After learning that I could cook corn on the cob in the cooler I decided that my family would be my guinea pigs. My thought was that I'd rather it flop on my them than anyone else!
When I hauled in the cooler at the family get-together a few of my family members were non-believers and didn't think this method would cook the corn. (Who am I kidding? I wasn't even sure if it would work.) But obviously we were all wrong and the corn cooked beautifully in the cooler.
In fact, five hours later when we headed home, the corn (which was still in the water in the cooler) was still fresh and hot.
As a side note, when you shuck your corn I highly recommend that you do it outside. If not the hairs will get all over the place and you'll have a big mess.
How to Cook Corn on the Cob in the Cooler
Shuck your corn and place in a large, clean cooler.
Pour boiling water on top of the corn and let sit for 30 minutes before you're ready to eat. (I used two large pots of boiling water for 12 ears of corn. So, depending on how much corn on the cob you're going to cook, you may need more boiling water.)
Tip: If you need to keep the corn warm for a while, leave it in the hot water in the cooler.
The Best Corn on the Cob Seasonings and Toppings
Our favorite way to eat corn on the cob is with butter, salt and pepper. But if you like to dress yours up, here are a few other awesome ideas.
Parmesan Cheese
Nutritional Yeast (if you're looking for a healthy "cheese" option)
Hot Sauce
Bacon Bits
Basil and Oregano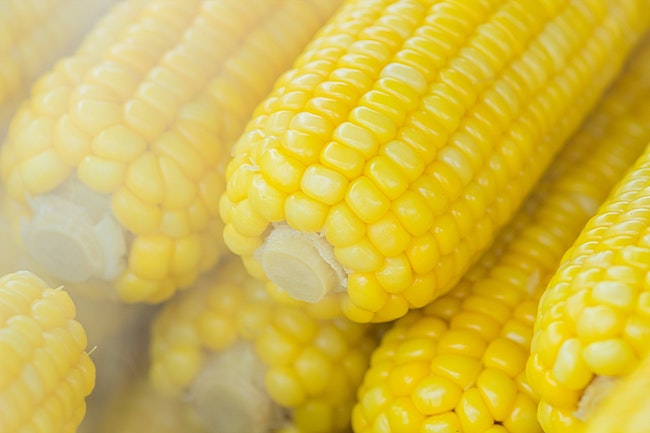 And there you have it! Corn on the cob in the cooler. How easy is that?!
Once you try this cooking method, you'll make this your go-to if you cooking corn on the cob for a large gathering or get-together where you'll need to keep your corn warm for a while.
---
Corn On The Cob Accessories
---
Read Next: