This step-by-step tutorial shows you how to make homemade mozzarella cheese in just ONE HOUR (including clean-up). Not only will you love how easy this recipe is to make but you'll also love how the cheese will melt in your mouth at first bite!
(Do you love to be in the kitchen trying new recipes? Check out all of my recipes here.)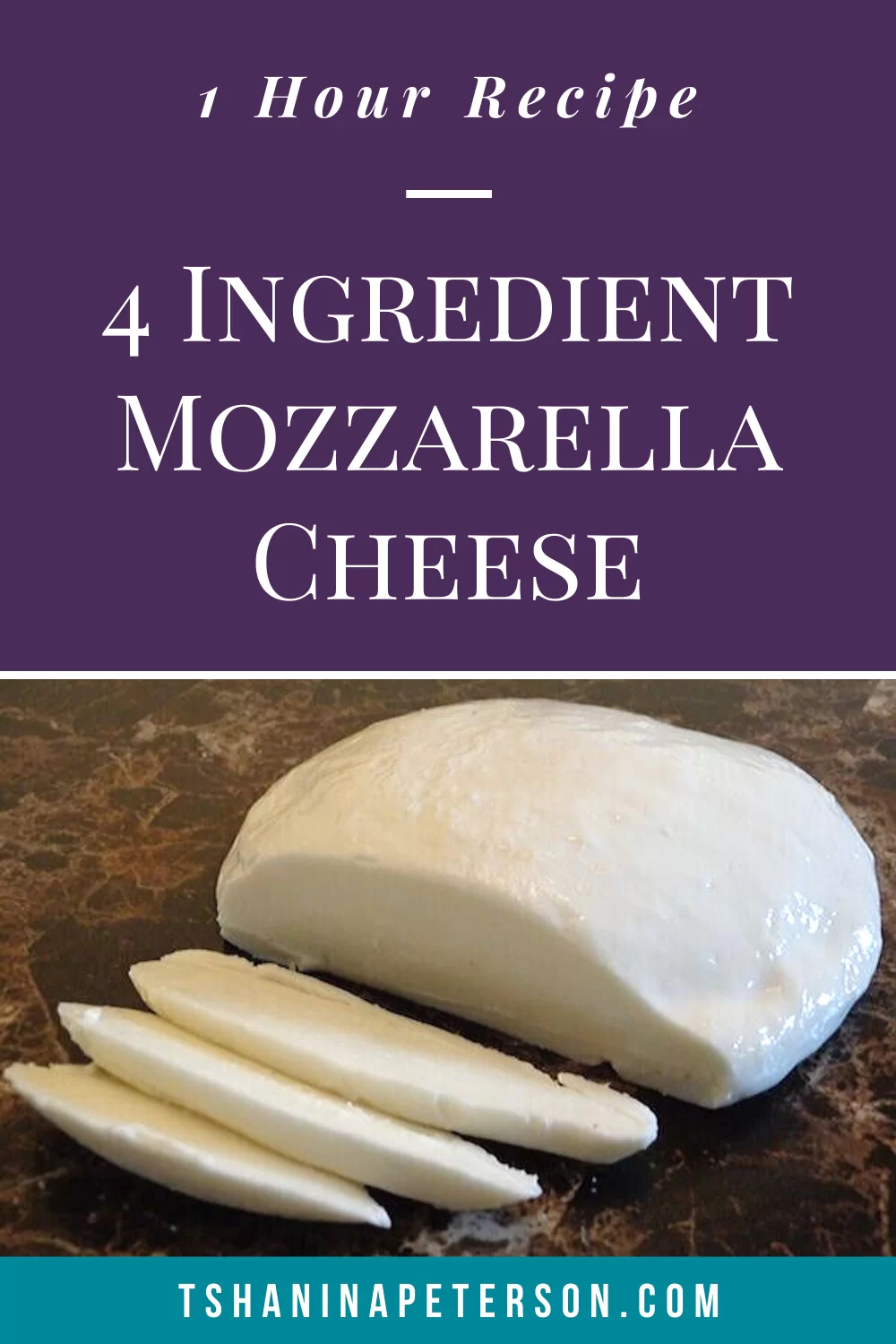 This homemade mozzarella cheese is yet another recipe that I never thought I'd make, but I'm so glad that I did! I've had this on my "to make list" for a couple years now and I figured it was time to get around to it. Now I know how awesome it is I can't keep it to myself.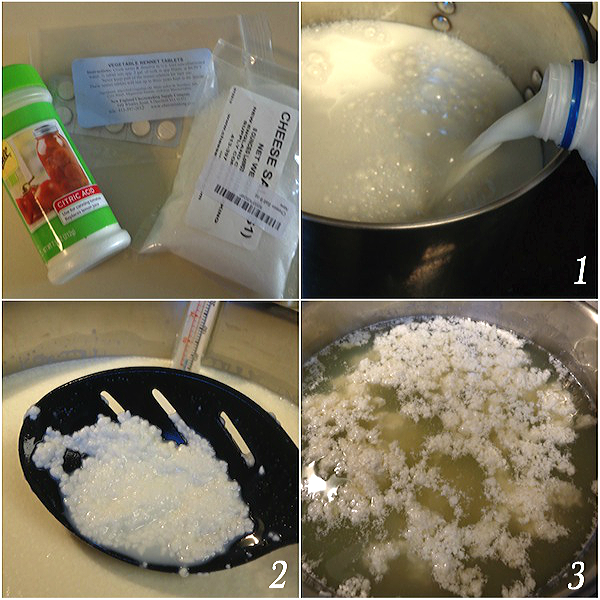 I was so intrigued when making this cheese because it was part science experiment and part recipe! Not only that but I was also impressed that from start to finish, clean-up included, it took me less than an hour to make! Talk about easy recipes!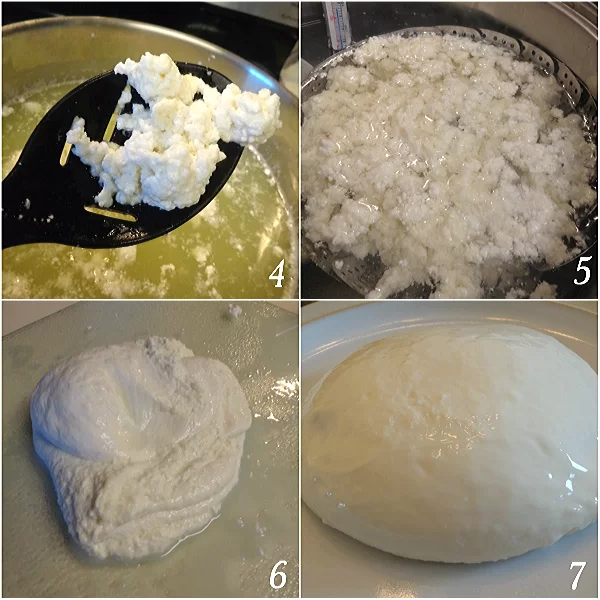 How To Make Homemade Mozzarella Cheese
1 1/2 teaspoon citric acid powder
1/4 tablet vegetable rennet
1 gallon whole milk
1 teaspoon cheese salt
Dissolve the citric acid in 1/4 cup cool water.
Dissolve the vegetable rennet in 1/4 cup cool water.
Pour the milk into a stainless steel pot. Gently stir in the citric acid mixture. Over medium to medium-high heat, heat milk to 88° F, continuing to stir. (I used a candy thermometer to check the temperature). Don't be alarmed when the milk begins to curdle (see photo #2).
Add the vegetable rennet mixture and stir. When the milk reaches 100-105° F, turn off the heat. Cover with a lid and let sit undisturbed for 5 minutes. (While you're waiting, bring another pot of water to just below boiling, around 190° F.)
At this point the curds (white part) should have pulled away from the sides of the pot and you should see a lot of whey (yellowish clear liquid) around the sides (see photo #3). If the whey is still a milky color, cover and wait a few more minutes.
Ladle the curds (see photo #4) into a strainer and place in the other pot of water (the curds should be submerged in the water). Let the curds sit for 5 minutes. (See photo #5)
Gently stir the curds under the water. Their internal temperature should be 135° F.
Ladle the curds onto a cutting board. (The cheese will be warm so be careful not to burn yourself.) Sprinkle the salt and stretch the cheese (which seems more like kneading dough, to me). (See photo #6) It will begin to tighten, and become firm with a glossy sheen.
Shape the cheese into desired balls, being careful not to over-work the mozzarella.
I can't begin to tell you how fabulous this cheese tasted!
If you have kiddos in your household that like to experiment, I think they'll love to make their own cheese. This would definitely be a fun activity for the whole family. One recipe barely put a dent in the supplies I purchased (except for the milk) and I'll have plenty to make even more yummy mozzarella cheese!
Fun Ways to Use Homemade Mozzarella Cheese
As an appetizer on a charcuterie board alongside your favorite meats and cheeses
Mix it in macaroni and cheese or on top of soup
Melt it in grilled cheese
Make homemade mozzarella cheese sticks
Serve it stand-alone as a cheese ball
No matter how you decide to use your mozzarella cheese I have no doubt that you won't be disappointed with this easy recipe!
---
Equipment:
---
Read Next: