This Strawberry Lemonade Yogurt Bark is a refreshingly healthy snack (or even dessert). The super easy recipe only has 4 ingredients and your kids will love making it with you.
I'm always on the hunt for a healthy recipe so when I find one that only has four ingredients you know I do a happy dance. Not only is this yogurt bark yummy to the tummy but the lemon and strawberry have fabulous health benefits.
Fun Facts about Strawberries and Lemons
Strawberries – The antioxidants in strawberries help lower the risk of cardiovascular disease and they also protect our skin from damage.
Lemons – They naturally cleanse the body, aid in digestion and support healthy respiratory function.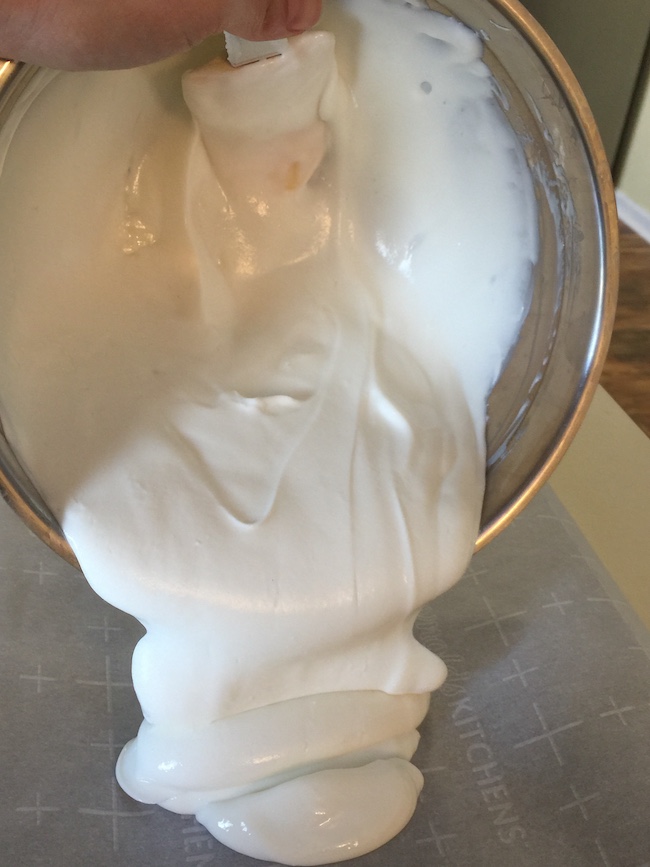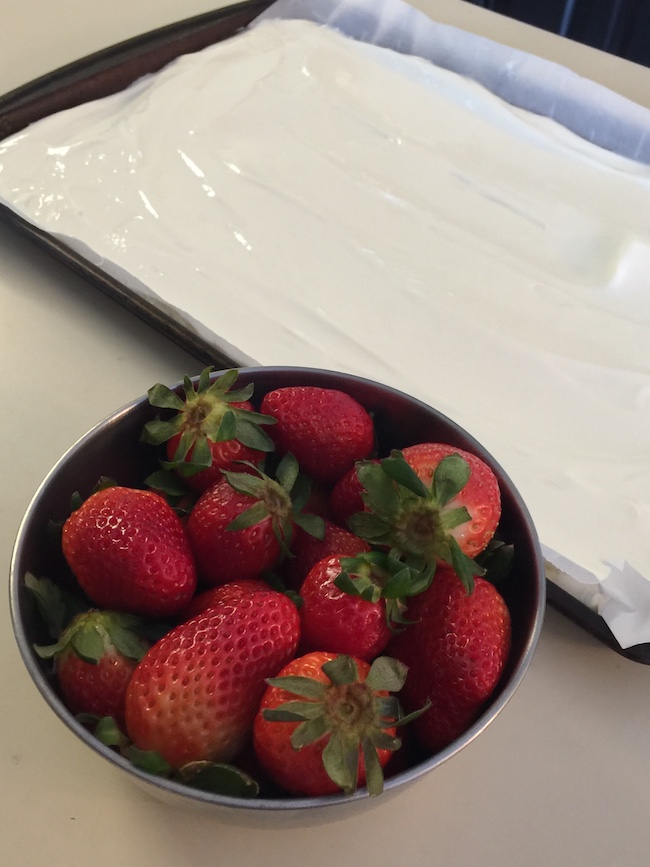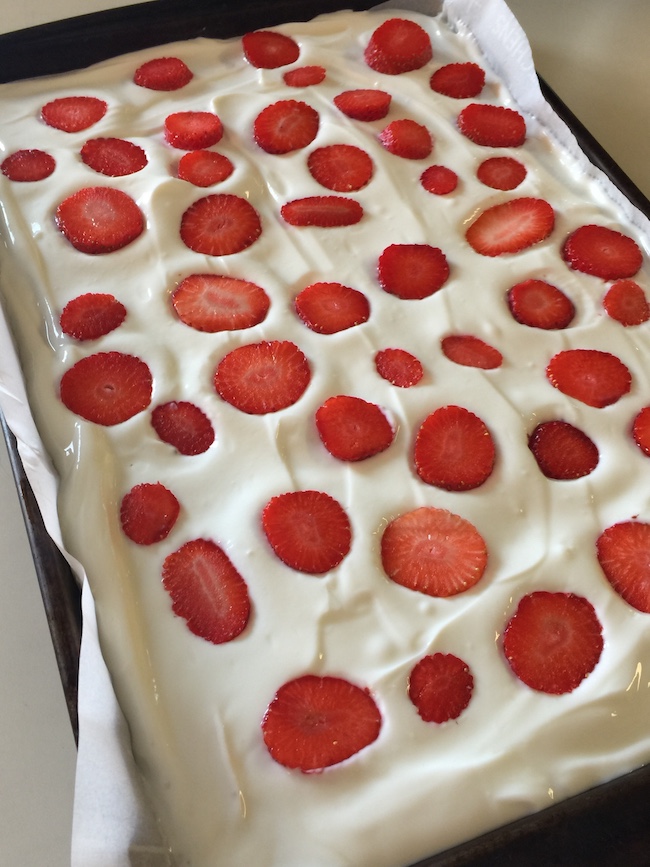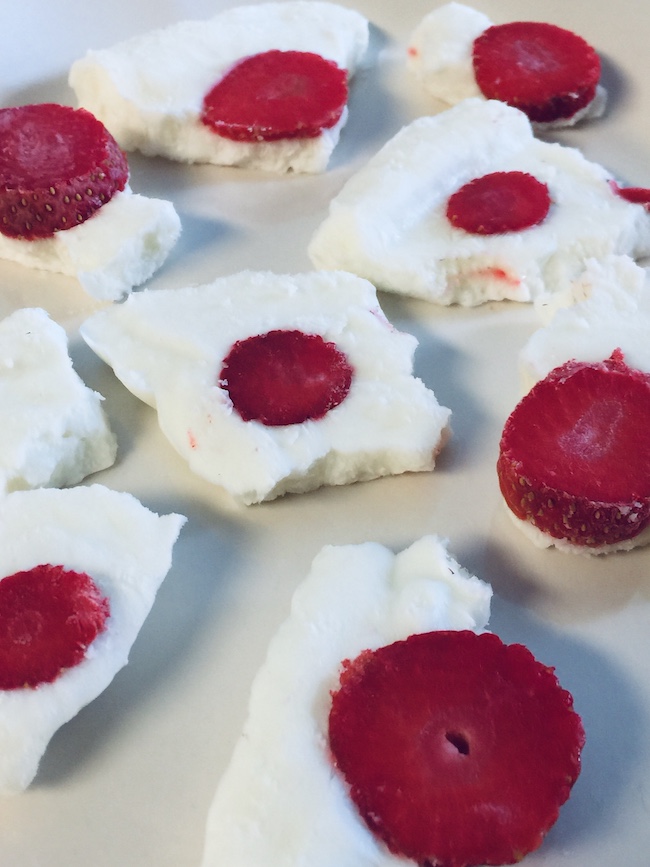 Refreshing Strawberry Lemonade Yogurt Bark
32 oz plain Greek Yogurt
1/2 cup Honey
2-4 drops Lemon Essential Oil*
12-15 Strawberries (about 1/2 lb)
Mix together yogurt, honey and lemon oil. (Start with 2 drops of oil then taste and add more if desired.)
Line a pan w/sides with parchment paper and evenly spread yogurt mixture. (I used a 10 x 15 jelly roll pan.)
Slice strawberries and place on top of yogurt, slightly pushing down into yogurt.
Freeze 3-4 hours.
Remove yogurt bark from pan, peel off parchment paper and break into pieces.
Store in airtight container in the freezer.
The sky is the limit with flavor combinations. Pair your favorite fruit with lemon, lime, mandarin, tangerine, or orange essential oils. Dream it up and create it, friend!
You could also cut up the strawberries, add them to the yogurt mixture and pour into popsicle molds for an on the go treat.
*Note on Essential Oils
Keep in mind that not all essential oils are created equal which means they may not all be safe to ingest. I use the doTerra brand and know they are safe but I can't say the same for essential oils that are purchased off the shelf. Please check with the brand you are using to make sure they are safe to consume.
---
S H O P   T H E   R E C I P E
---
L I N K S   O F   T H E   D A Y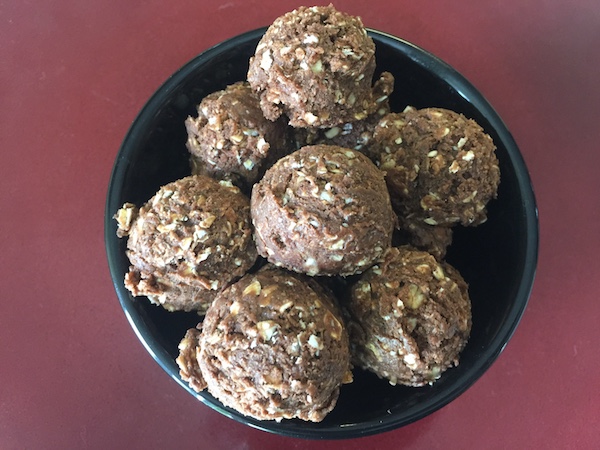 No Bake Chocolate Peanut Butter Protein Balls
{Better Than Store Bought} Chewy Granola Bars