Does your marriage feel like it's in a dry season? Getting that spark burning again is possible! Let me show you how to rekindle your marriage and find romance again.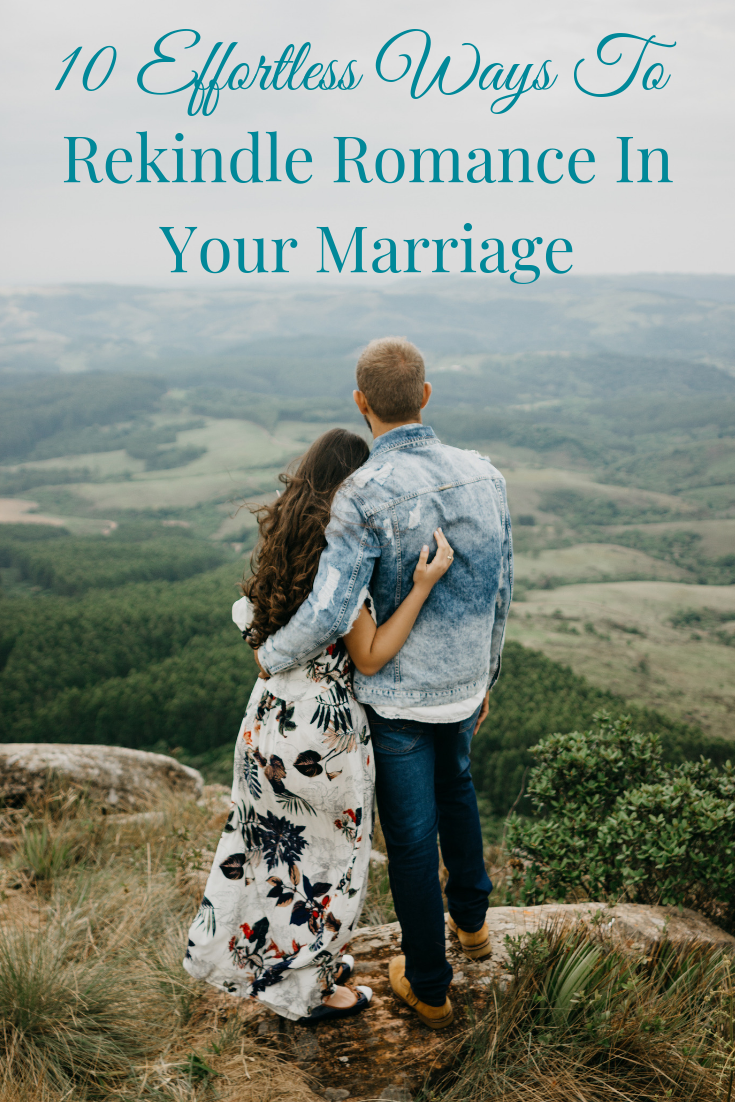 This is a guest post written by my dear friend Peggy McCoy who has been married over 35 years.
Just like God knew we needed the changing of seasons in our weather (and in our wardrobes!), God allows us to experience seasons in our marriages.
It breaks up the monotony.
It comes with reasons to celebrate, shows us how we've changed (hello last season's bathing suit!) and reveals how we need growth.
Spring tends to be full of fresh and exciting new discoveries, getting to know each other, trying new experiences together and hopefully growing in love, patience and understanding each other.
The Dog Days of Summer in Marriage
Summer in our marriage often brings children, career advancement or relocation, or even job change.
We pour ourselves into our children, career growth, often neglecting (unintentionally?!) the precious spouse God gifted us.
Too often Summer becomes dry, parched; and we find ourselves wondering "How did this happen? Things were wonderful just yesterday!?"
These can be the "dog days" of Summer…a wilderness unbearably hot, so far from the cool refreshing Spring days.
Your Pursuit of God Influences Your Marriage
Did you know God shows himself in a great and mighty way in every season of our marriage, even in the dry wilderness of Summer?
We have to look at God to see Him! Our eyes and heart's longing has to be for Him, and that pursuit of God directly influences all relationships. All seasons.
As we draw closer to God He promises to draw nearer to us.
As this happens those around us see a different woman and want to be around us more! This is a win-win! (Pursuing God is another post worthy of diving into.)
But how do we pursue that man we married that looks and acts so different from our wedding day? So weathered, weary, and thirsty? How do we rekindle the romance in our marriage?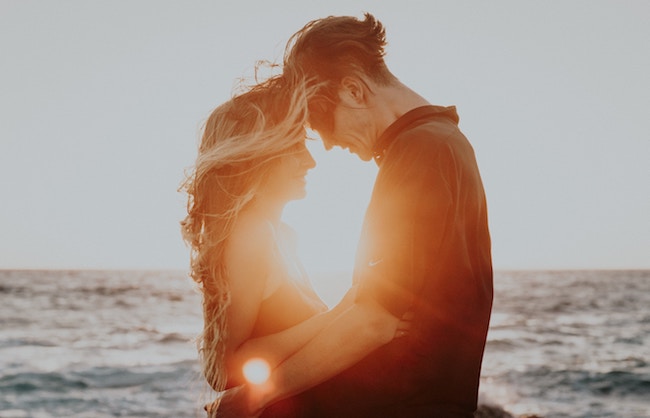 Pursue Your Husband
See the beauty of every season and pursue your man that's walking alongside you through each one.
Acknowledge that God is your Rock. He is our Spring in the desert.
Note that you have changed too!
Rejoice that God has not left you alone but is pursuing you daily.
Give Grace In Your Marriage
Always give grace. To yourself. To that man created in God's own image. These are hard days for you both!
See his burden and pray for wisdom on how you can better help him bear it.
Glean from these difficult days the blessing and glorious purpose of marriage — reflecting Christ.
Serve him when you yourself are weary and gently pour truth on his dry spirit. This is exactly what Jesus would do.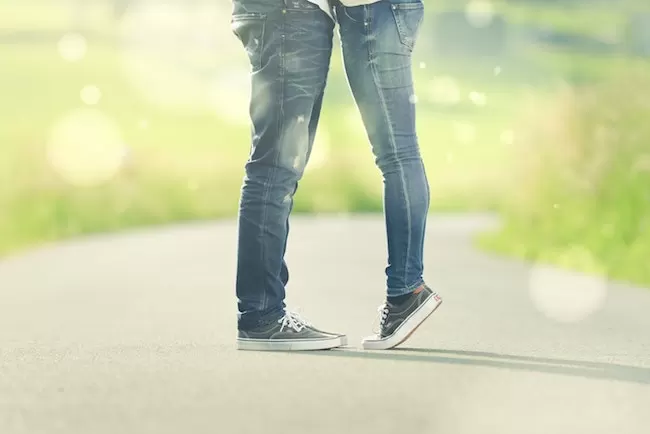 10 Effortless Ways To Rekindle Marriage and Find Romance Again
Do you need a bit of help in rekindling a flame that is meant to burn regardless of the season? (Autumn is not far away—the leaves will be off the trees!)
Try some of these things to refresh your spirits and rekindle your marriage:
Take a walk together, holding hands.


Jot down a quick note telling him what you admire about him. Post it on the bathroom mirror.


Share a cone from McDonalds. Laugh together. Remember times or trips that ended too quickly!


Make your mad dash to the store…together! A shared purchase of a gallon of milk and bread can be 20 minutes of laughing and joking together about the mess you made at supper.


Go get that restaurant dessert that's been torturing you every time you are way too full to order and enjoy it! Talk!!! Tell each other what you delight in about each other.


Pray together. Ask him to pray a specific thing you need in your character, your faith, your children.


Grab a couple crunchy tacos from Taco Bell and head to the small local airport and watch the airplanes take off and land.


Look for ways to enhance your conversation, relationship and time together.


Share a donut before church. Pray that God will do a work in your hearts through the sermon.


Bring out your favorite old photos of the two of you and recall the glory days!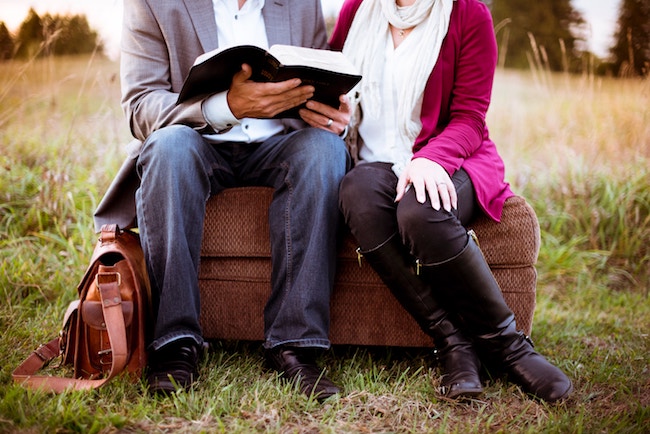 Verses About Marriage for Seasonal Refreshment
Help –  Psalm 55:16-18
As for me, I call to God, and the Lord saves me. Evening, morning and noon I cry out in distress, and he hears my voice. He rescues me unharmed from the battle waged against me, even though many oppose me.
Hope – Romans 15:13
May the God of hope fill you with all joy and peace as you trust in him, so that you may overflow with hope by the power of the Holy Spirit.
Don't Give Up – 2 Corinthians 4:16-18
Therefore we do not lose heart. Though outwardly we are wasting away, yet inwardly we are being renewed day by day. For our light and momentary troubles are achieving for us an eternal glory that far outweighs them all. So we fix our eyes not on what is seen, but on what is unseen, since what is seen is temporary, but what is unseen is eternal.
Relax – Psalm 16
Keep me safe, my God, for in you I take refuge. I say to the Lord, "You are my Lord; apart from you I have no good thing." I say of the holy people who are in the land, "They are the noble ones in whom is all my delight." Those who run after other gods will suffer more and more. I will not pour out libations of blood to such gods or take up their names on my lips.
Lord, you alone are my portion and my cup; you make my lot secure. The boundary lines have fallen for me in pleasant places; surely I have a delightful inheritance. I will praise the Lord, who counsels me; even at night my heart instructs me. I keep my eyes always on the Lord. With him at my right hand, I will not be shaken.
Therefore my heart is glad and my tongue rejoices; my body also will rest secure, because you will not abandon me to the realm of the dead, nor will you let your faithful one see decay. You make known to me the path of life; you will fill me with joy in your presence, with eternal pleasures at your right hand.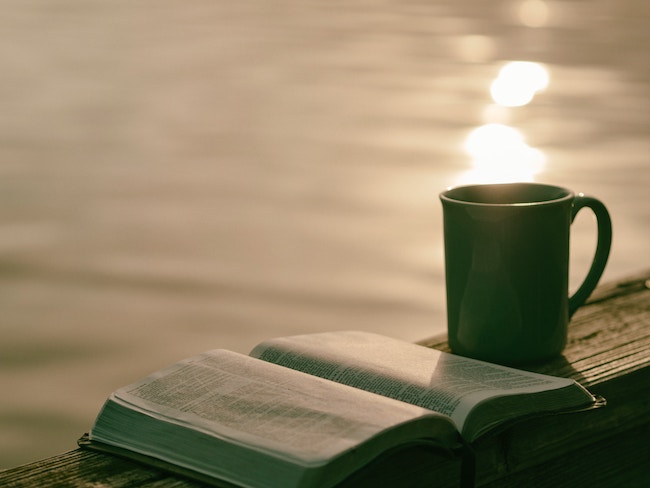 Marriage Devotional Books For Couples
Related: Find more devotions for couples here.
It is possible to rekindle your marriage and find romance again you just have to take the first step and start!
Peggy currently resides in Middle Tennessee where she is empty-nesting with her husband of 35 years. She is passionate about listening to and counseling women. She loves her some sweet tea and a good Target run and believes all things can be helped or healed with a little dab of essential oils. Peggy wakes up every day striving to find joy and peace in all circumstances and to live out Philippians 4:4-9.
---
If you enjoyed these ideas for rekindling your marriage, you might also like: