I don't know about you but I love anything that combines chocolate and peanut butter. Add in the fact that oats have a ton of fiber and nutrients and you have a win-win. And that, my friend, is why I'm excited to share this Chocolate Peanut Butter Overnight Oats recipe with you. I have no doubt that you're going to fall in love at first bite!
When Dalton fell in love with the little packets of oatmeal I knew I had to find a healthier solution. You may not realize it but the packets have a lot of added sugar, and we try to stay away from sugar as often as possible. The cook on the stove type of oatmeal isn't my jam so I searched the interwebs for a fabulous recipe. And this is what I came up with!
Easy and Healthy Chocolate Peanut Butter Overnight Oats Recipe
1/2 cup Coconut or Almond Milk
2 tablespoons Natural Peanut Butter
1 1/2 tablespoons Maple Syrup
1 teaspoon Cocoa
1/2 cup Oatmeal (I've used both quick and old fashioned)
Mix together milk, peanut butter, maple syrup and cocoa in a mason jar.
Add in oatmeal and stir will.
Put the lid on the mason jar and place in the refrigerator overnight.
When ready to eat, place in microwave for 30-45 seconds. If you're looking for a microwave, you can go to appliances online microwaves.
Top with a drizzle of peanut butter, chocolate chip or slices of banana.
---
S H O P   T H E   R E C I P E
---
L I N K S   O F   T H E   D A Y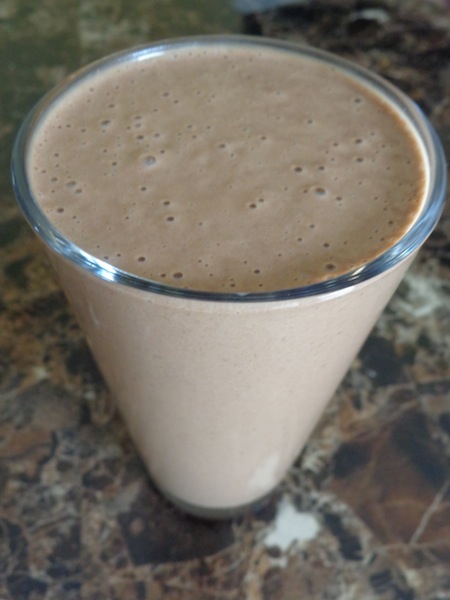 Chocolate, Peanut Butter, Banana Shake
Black Bean Chocolate Chocolate Chip Cookies