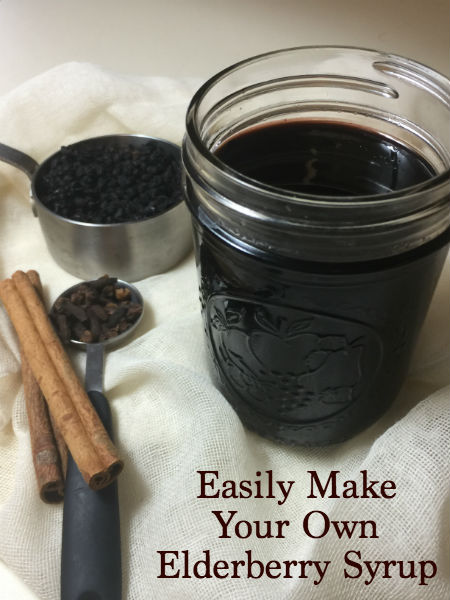 Let me show you how easy it is to make your own elderberry syrup, friend! My family takes it as prevention for cold and flu season. Not only are elderberries a natural immune system booster but they can lower blood sugar, encourage healthy skin and are a natural diuretic and laxative. Did I mention this recipe only has 6 ingredients and is super simple to make?!
Learn how to make your own elderberry syrup by watching the video below or watch it on Youtube.
Video Resources:
Elderberry Syrup
2 cups Water
1 teaspoon whole Clove
1 stick Cinnamon
2/3 cup dried Elderberries
1 knob fresh Ginger, peeled
1 cup Honey
Bring water, elderberries, clove, cinnamon and ginger to boil over high heat.
Reduce to low and simmer for 30-45 minutes with the lid on. Frequently mash elderberries with a potato masher while simmering.
Pour honey into a glass jar.
Once the elderberry mixture has cooled filter the syrup through cheesecloth or sieve into the jar of honey, squeezing all of the liquid out of the berries. Stir until honey is dissolved.
This Elderberry Syrup recipe makes 3 cups and will last for several months in the refrigerator.
---
Prevention
Adults take 1 tablespoon daily.
Children (over 1) take 1/2 – 1 teaspoon daily.
When Sick
Adults take 1 teaspoon every 2-4 hours.
Children (over 1) take 1/2 teaspoon every 2-4 hours
S H O P T H E R E C I P E