Have you ever wondered if any Netflix Christmas movies are good? Well, friend I've got you covered because not only have I found some good ones but I've put together the best clean Christmas movies to watch on Netflix.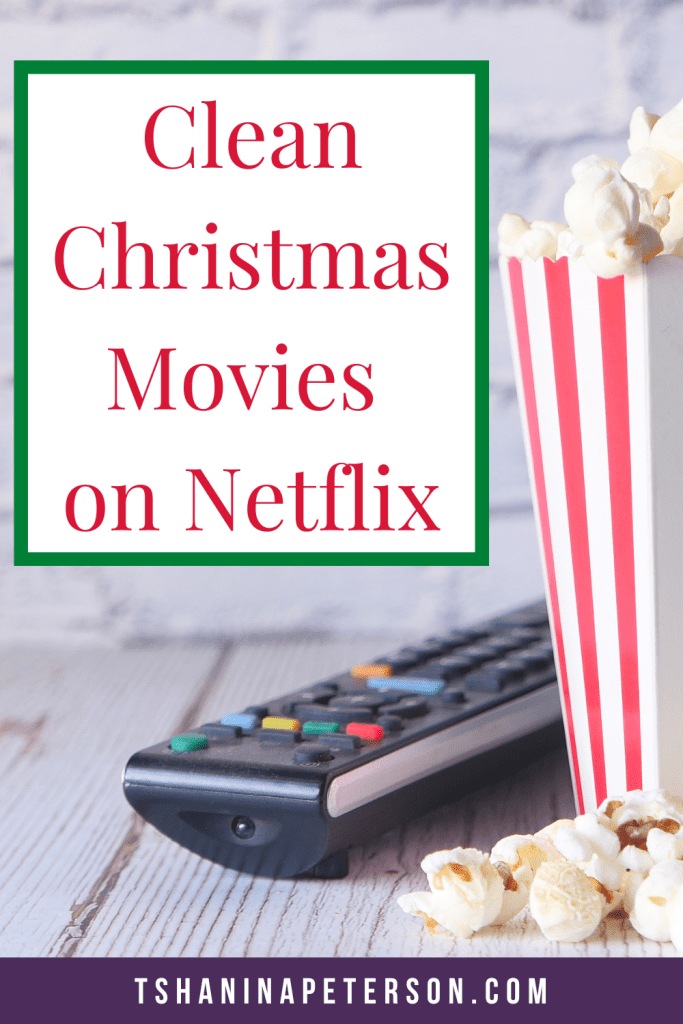 Whether you're looking for a movie that's funny, romantic or heartfelt, you're sure to find something on this list. Each movie is a Netflix original and one that I would enjoy watching year after year. (I left the totally cheesy ones off of the list!)
What makes a clean movie?
As a Christ-follower it's very important for me to fill my mind with positive things, and movies are no different.
That being said, these are all movies that I could comfortably watch with my mom sitting in the room.
They have no sex and minimal profane language. (Minimal language means less than 10 words in the entire movie and a handful of language means less than 5 words in the entire movie.)
Check the noteworthy section of each movie for details about profane language or anything else you should be aware of.
I wish perfect movies existed but sadly they don't! Without further ado, here are the movies…
15 Clean Christmas Movies To Watch On Netflix Year After Year
I plan on keeping this list updated so please check back often for more additions.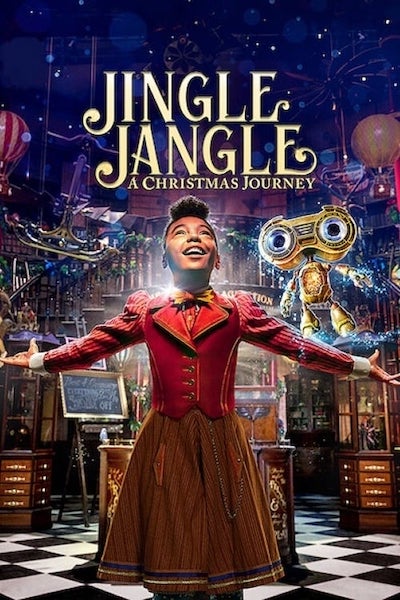 Jingle Jangle: A Christmas Journey
Rated: PG
This musical takes you into a world full of intrigue and wonder where you'll meet the world's greatest inventor. He falls on hard times when his newest invention and his book of inventions are stolen by his apprentice.
Over 30 years later the bank comes to collect on their loan but he has no money and is ready to give up. He meets his granddaughter, an inventor herself, for the first time. Will she be able to help him save his shop?
Noteworthy: In case the kids are watching, the inventor has a lady admirer who tries to get him to hug and kiss her (and even forces him to wrap his arms around her.)
The costumes are bold and beautiful and the songs have the feel of the music from The Greatest Showman.
---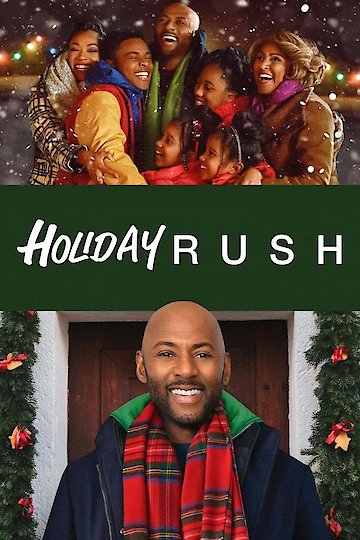 Holiday Rush
Rated: PG
When a widowed dad of four spoiled kids loses his job as a dj he realizes that their extravagant lifestyle has to change. His kids are not happy about all of the changes and are worried that Christmas won't be the same this year!
Noteworthy: Minimal language.
---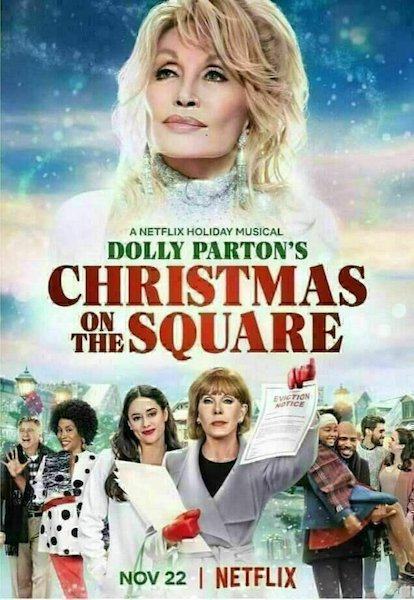 Dolly Parton's Christmas On The Square
Rated: PG
In this musical a cold-hearted businesswoman returns to her hometown to let everyone know she's selling it and they must be out by Christmas Eve. But the townspeople aren't giving up that easily.
Dolly Parton (one of her guardian angels) takes her on a journey through her past and shows her that that life isn't all about money. Will that be enough to save the town from being sold?
Noteworthy: Minimal language.
---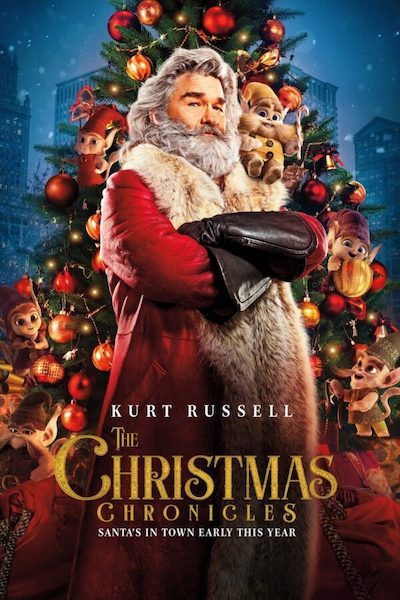 The Christmas Chronicles
Rated: PG
When a brother and sister are left home alone on Christmas Eve they decide to catch Santa Clause on video as he's delivering their presents. The mayhem ensues when he finds them hiding in his sleigh which causes him to crash in downtown Chicago.
The police believes that he's kidnapped the kids and takes him to jail. How will the rest of the presents get delivered. Will the siblings be able to help save Christmas?
Kurt Russell is not your normal jolly old Santa. He is a sarcastic, funny, full of personality Santa that you will absolutely love!
Noteworthy: Minimal language.
---
---
Clean Romance Christmas Movies On Netflix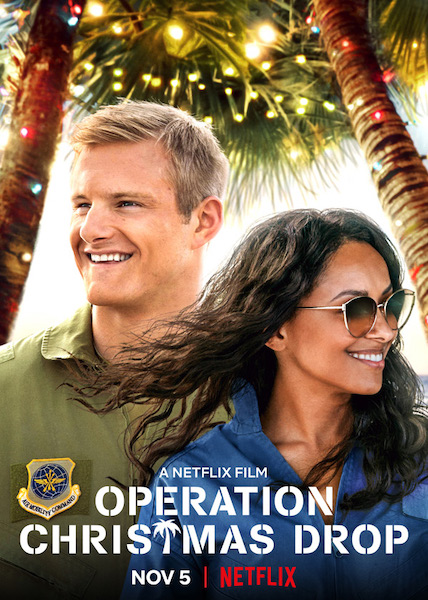 Operation Christmas Drop
Rated: G
Based on true events, when a congresswoman in Washington learns that a military base is using their planes to drop Christmas presents to their nearby islands of Micronesia she sends her aide to find out exactly what's going on.
The no-nonsense aide learns that the troops are packing boxes on their own time and the drop is actually a training mission. It's a true humanitarian effort and the supplies they drop help the islanders throughout the entire year.
Will she be able to convince her boss not to close the base?
Noteworthy: Handful of language.
---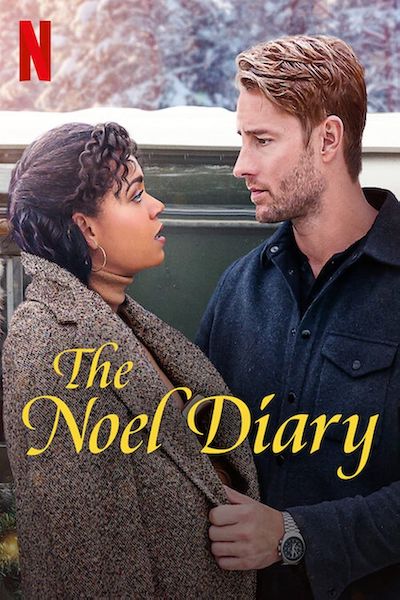 The Noel Diary
Rated: PG
After the death of his mom, a novelist begins the daunting task of cleaning out his childhood home. While there he meets a woman who's searching for her birth mother. To help her uncover her past he has to delve into his painful past.
In their journey together they begin to fall for each other. The only problem is that she's engaged.
Noteworthy: Brief suggestive sexual content – He brings in a birthday cake and tells her to make a wish. She unbuttons the top button on her shirt, they begin kissing and the scene closes.
---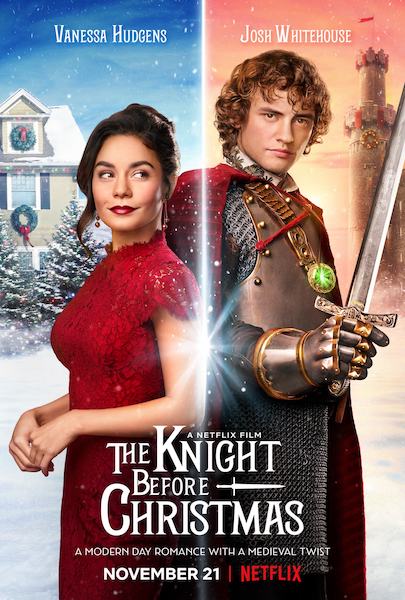 The Knight Before Christmas
Rated: TV-14
A medieval knight is sent on a quest and finds himself in present-day Ohio. During a blazed school teacher accidentally hits him with her car. Thinking he has amnesia she takes him under her wing until he can remember who he really is.
Not only does she begin to believe he's telling the truth about being a knight but she also starts to fall for him….something she said she'd never do again. Will he fulfill his quest and make it back to the 14th century in time for his brother's knighting ceremony?
Noteworthy: Minimal language.
---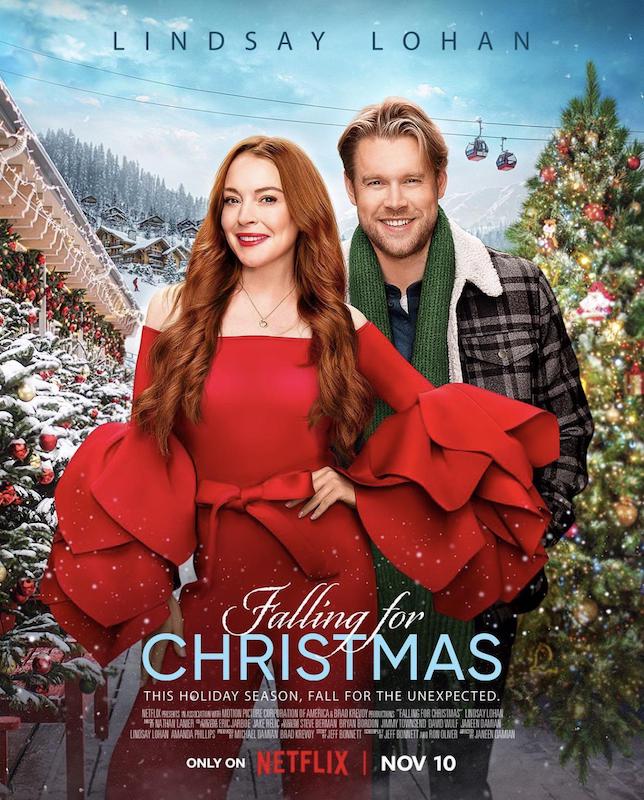 Falling for Christmas
Rated: PG
After getting engaged at the top of a snowy mountain a rich socialite is in a skiing accident and loses her memory. She's found by a widowed dad who takes her to his family's lodge that's barely staying afloat.
It's been a few days and she wonders if anyone is even looking for her but she begins to enjoy her time at the lodge which is very different from her normal life. She pitches in where she can and even helps organize a Christmas Eve party.
This newfound family has won her heart and she begins to fall for the dad. What will happen when her dad and fiancee finally find her?
Noteworthy: (spoiler) At the end of the movie the former fiancee invites a man to join him for New Year's Eve before driving off in a limousine together.
---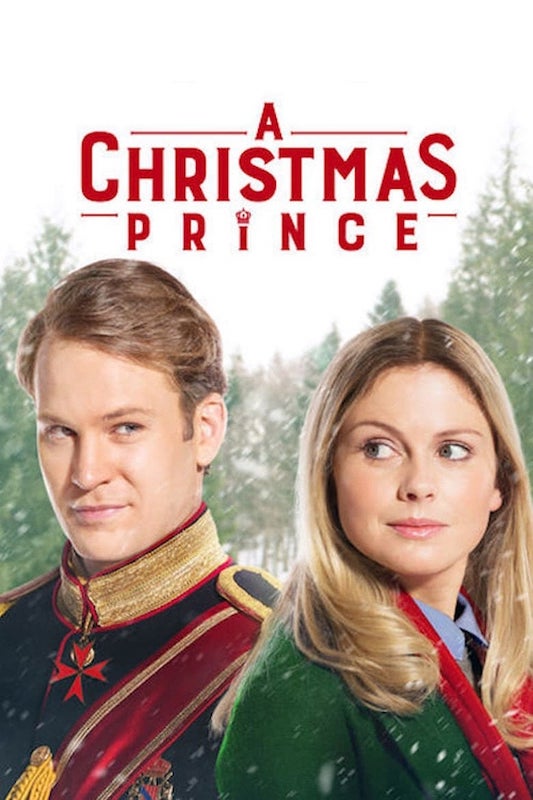 A Christmas Prince
Rated: PG
The Prince of Aldovia's coronation is scheduled but there's talk that he might be abdicating the throne. In this girly chick flick a reporter is sent to get the scoop but in order to do so she has to pretend to be the princesses new tutor.
As she begins to win over the heart of her young ward she uncovers some news about the prince whose eyes she is catching. Her career could blow up with the truth she's uncovered so why is she hesitant to write the story? What will happen when the prince finds out who she really is?
Noteworthy: At the end of the movie her friends are going on dates and one is a male couple.
---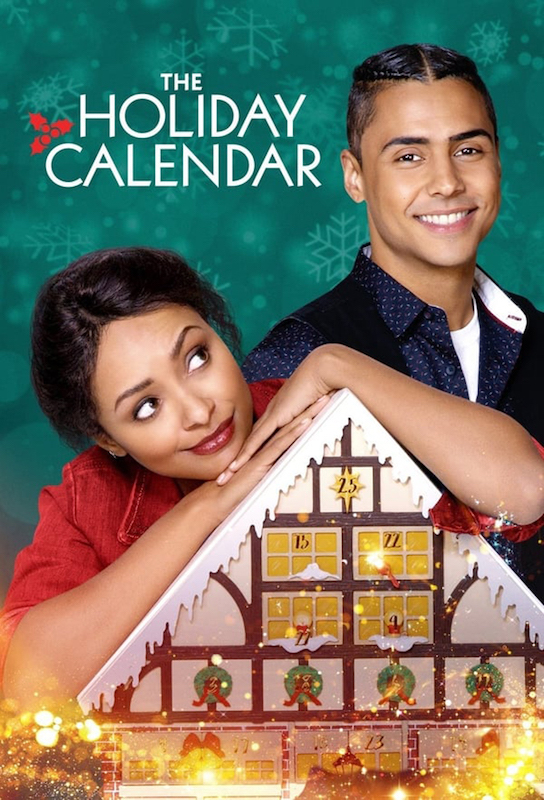 The Holiday Calendar
Rated: G
A few days after a photographer is gifted her grandma's advent calendar she is convinced that it's a magic calendar. She starts dating a guy that she believes the calendar is pointing her towards. But is he the right man for her? Is he truly the love of her life?
Noteworthy: Handful of language.
---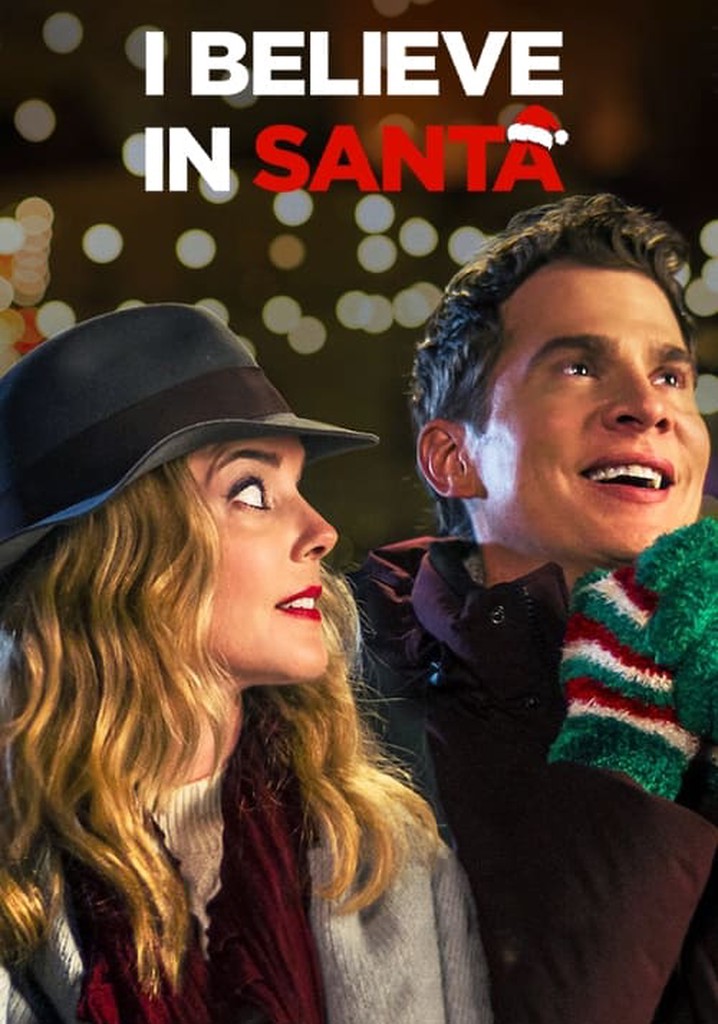 I Believe In Santa
Rated: PG
In this lighthearted romantic comedy, a reporter learns that her boyfriend is a Christmas fanatic months after they've fallen in love. The problem is she's not a fan of Christmas…at all.
She decides to give him a chance at letting him show her how special Christmas can be. But what will happen to their relationship when she learns that her full of logic lawyer boyfriend truly believes in Christmas magic and Santa?
Noteworthy: Handful of language.
---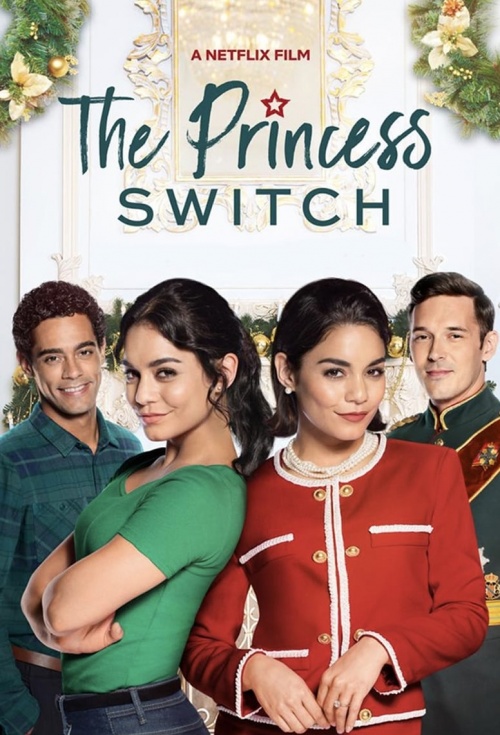 The Princess Switch
Rated: PG
When a baker and duchess meet at a baking competition they decide to switch places. They could pass for identical twins so no one will ever know, plus the duchess wants to see what it feels like to be "normal before she marries a prince in a few days.
But when the prince postpones his business trip to get to know his fiancee he begins to fall for the wrong girl not knowing she's a baker from Chicago. And the duchess isn't having any better luck because she starts to fall for the baker's sous chef.
What will happen when they have to switch back for the baking competition?
---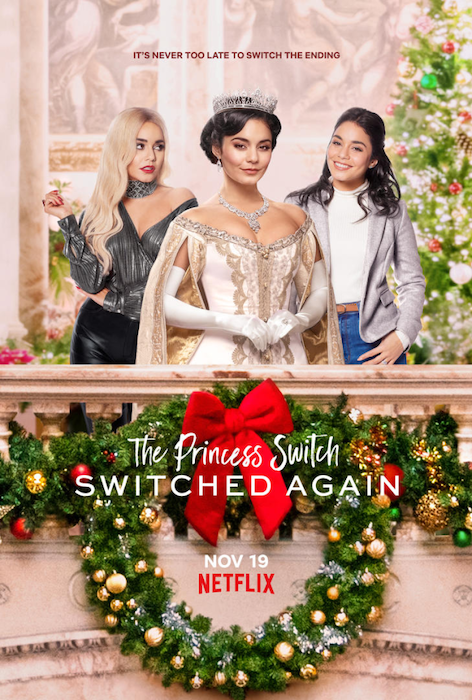 The Princess Switch: Switched Again
Rated: G
When Duchess Margaret finds herself in line for the throne, her look-alike Princess friend, Stacey, heads to the inauguration and tries to get the her back together with her baker boyfriend. The problem is the duchesses has a look-alike cousin who wants take the throne from her. (Yes, there are three ladies who look-alike.)
Cousin Fiona hatches a plan to trade places with Duchess Margaret so that she can become queen…but will she end up trading places with the duchess or the princess? Who will be crowned queen?
Noteworthy: Briefly shows a male couple dancing.
---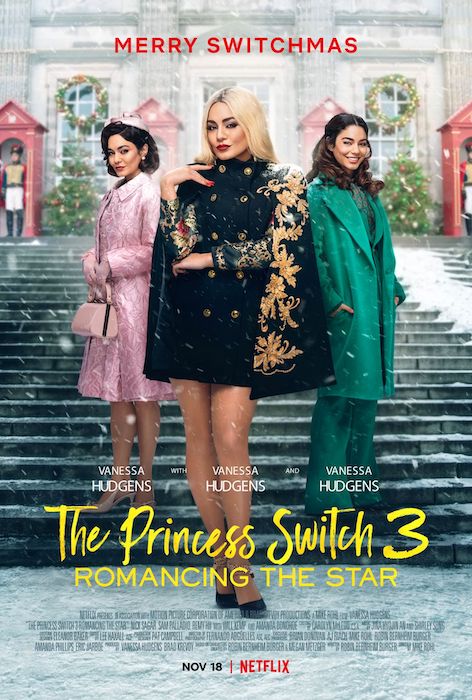 The Princess Switch 3: Romancing The Star
Rated: G
Queen Margaret and Princess Stacy are putting on a Christmas festival together and have been given a priceless possession from the Vatican for their tree lighting ceremony. Their event seems to be coming together until the Vtican's item is stolen.
There's only one person they can call to help get the item back, Margaret's sassy cousin, Fiona. She agrees to help and with the help of an old friend, they hatch a plan to steal the item back. Who will switch places this time? Will they get the item back?
Noteworthy: Handful of language. Suggestive and crude comments sprinkled throughout (mainly by Fiona and her friend) and a sensual Tango dance scene. Fiona also wears risqué clothing.
---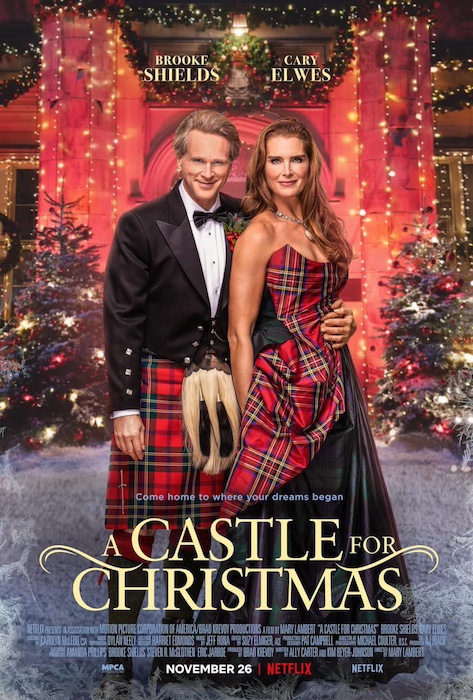 A Castle For Christmas
Rated: G
Sophie decides to escape her writing career and head to Scotland. After seeing the castle where her grandfather worked as a groundskeeper she decides to buy it. The only problem is the grouchy Duke of Dunbar (Myles). He is the current owner of the castle and is only selling to her because he has no other choice.
They agree on a 90 day escrow and she moves into the castle.
Sophie quickly falls in love with the town's people but what will she also soften the heart of Myles?
Noteworthy: Minimal language. In case the kids are watching, Sophie makes a wrong turn in the castle and opens the door to find Myles soaking in the bathtub. (spoiler) After a few passionate kisses Sophie and Myles turn and walk into a bedroom and shut the door (ending the scene.)
The Scotland scenery is absolutely beautiful!
---
If you enjoyed these clean Christmas movies on Netflix, you might also like: