Your family won't need to focus on being naughty or nice this Christmas because they'll be too busy with these meaningful elf on the shelf alternatives for Christian families.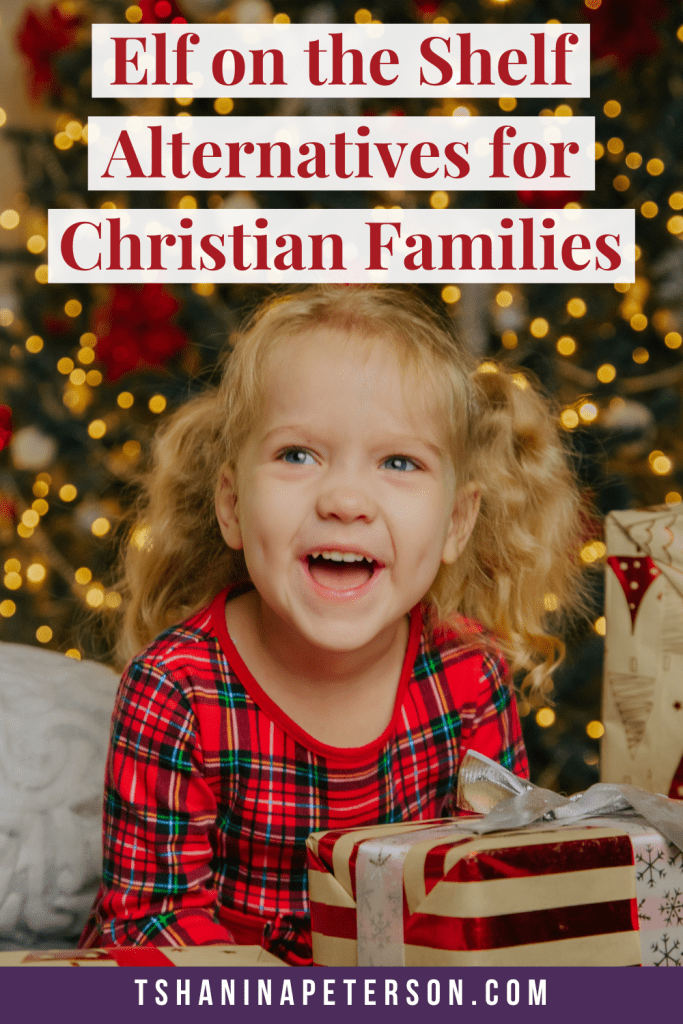 It's no secret that kids love getting gifts. (I do too!)
While there's absolutely nothing wrong with getting gifts for Christmas, what if we did our best to help our family focus on the true meaning of Christmas?
Whether they're diving deeper into the scriptures and learning more about the nativity story or giving of themself with acts of kindness, they'll have a blast with these elf on the shelf alternatives!
Will you join me in doing our best to take the focus off of gifts this Christmas and being intentional about focusing on Jesus coming down to earth to be born as a baby?!
Elf on the Shelf Alternatives for Christian Families in 2023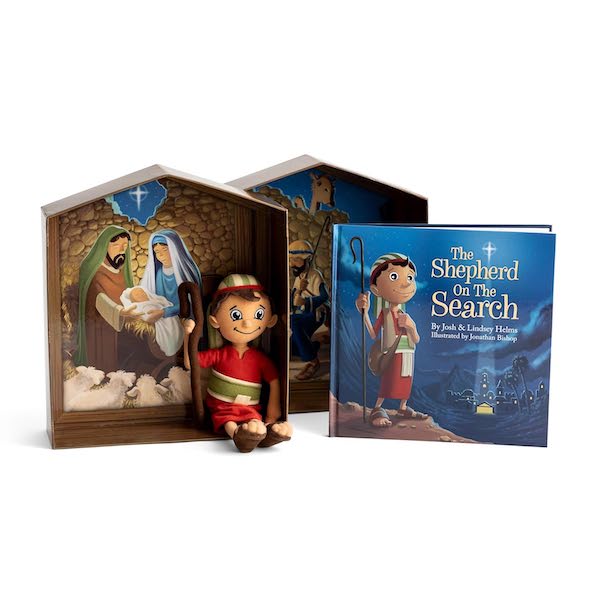 Keep the fun in Christmas while reminding your children of the true reason for the season – Christ's birth!
Your family will begin the Christmas season by reading The Shepherd on the Search book.
Much like the shepherd's searched for baby Jesus, each morning your children will search for the shepherd plush that you've hidden around your house.
This fun a fun way to be intentional about talking about Jesus and why we celebrate Christmas.

---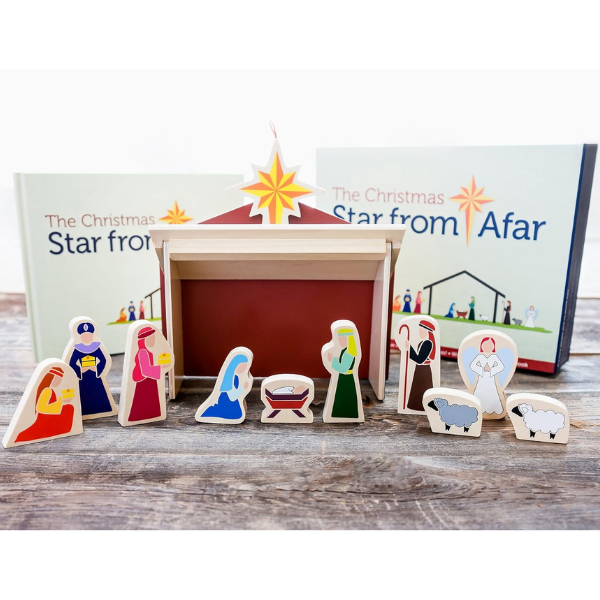 Make Christmas meaningful and playful with this fun game that celebrates the true meaning of Christmas.
Begin by reading the book that shares about the wise men who followed the star to Bethlehem.
Then create the journey of the three wise men for your children by hiding the wooden nativity pieces throughout your home. Your children will be excited to find baby Jesus and the star above the stable on Christmas morning.
---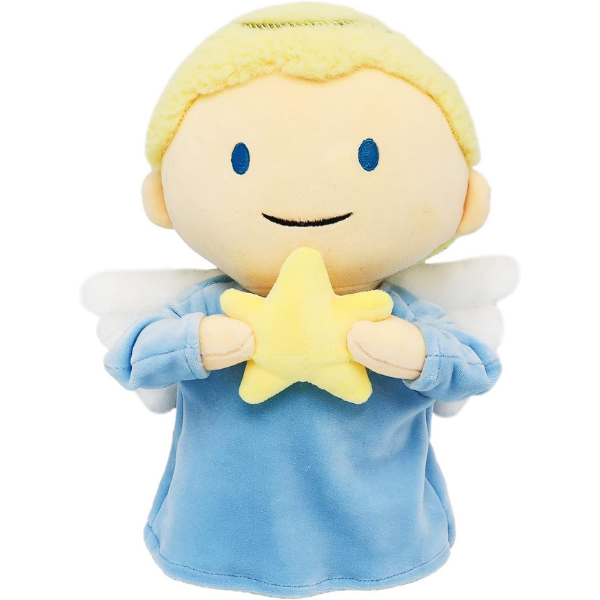 On December 1 an angel arrives for your children to unwrap. (Use any angel plush you'd like.) Your angel carries a letter letting your children know that he's on a mission to help them celebrate Christ's coming birth and to help them keep their focus on the true meaning of Christmas.
Each morning the kids will find their angel and a letter hidden around the house.
You can either keep your letter simple with an advent Bible verse to read together, or have it include a devotional and advent activity for the day from Truth In The Tinsel.
*Adapted from Mama Hall's Advent Angel
---
Nativity Advent Calendar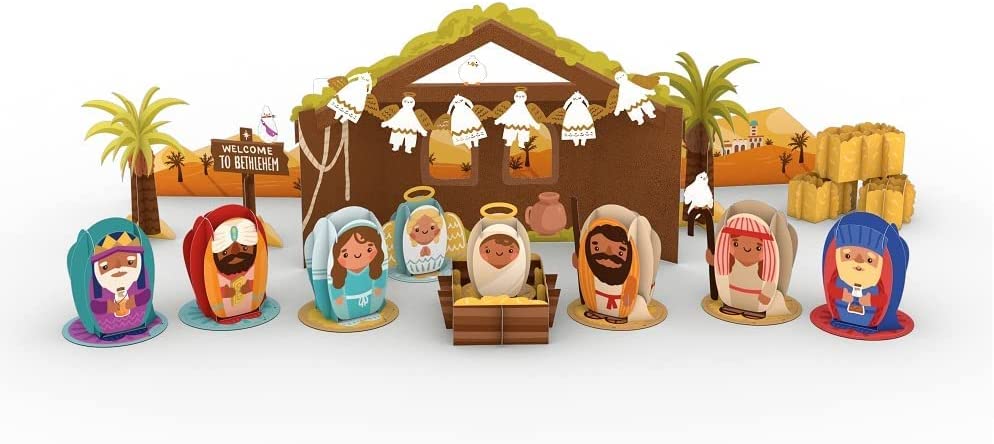 Your kids will excitedly watch the nativity story unfold each day of advent as they open one of 25 pouches containing 32 paper pop up sculptures from the nativity store. This advent calendar is the perfect way to remind them of the true meaning of Christmas!
Grab your Lovepop Advent Calendar here.
---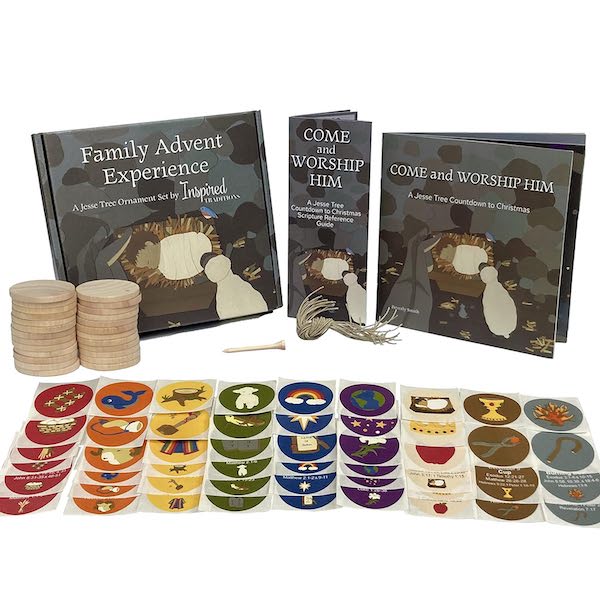 For centuries, the Jesse Tree tradition taught children about the family tree of Jesus. It is named from the first verse in Isaiah 11 which says, "A shoot will come up from the stump of Jesse."
This Jesse Tree ornament keep includes scriptures from both the Old and New Testaments that share not just the lineage of Jesus but the good news of His coming and the prophecy fulfilled.
Each day your family will read the verse of the day then make your ornament. This kit is a great way to invite your family to come and worship Him.
Display your ornaments with this Jesse Tree ornament stand.
---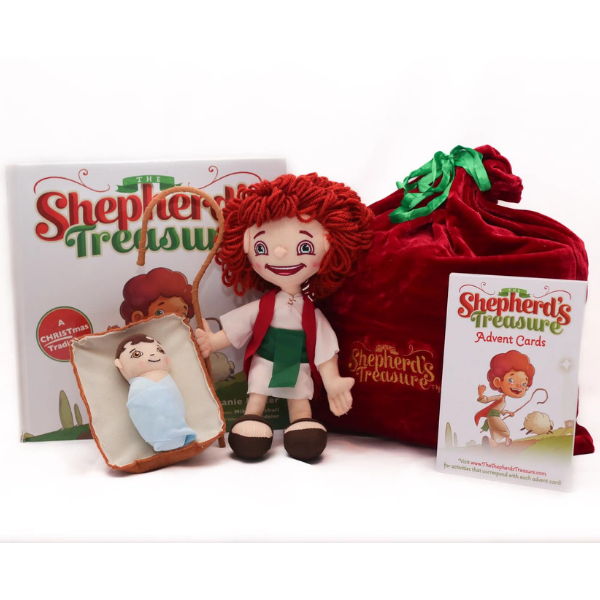 This fun elf on the shelf alternative for Christian families leads your kids (and their shepherd) on a quest to find the true meaning of Christmas.
Introduce your children to their shepherd by reading The Shepherd's Treasure book.
Each day the children will find their shepherd and his advent card hidden around the house. The advent card contains a Bible verse and devotion.
On Christmas morning your shepherd (and children) will find baby Jesus in the manger!
---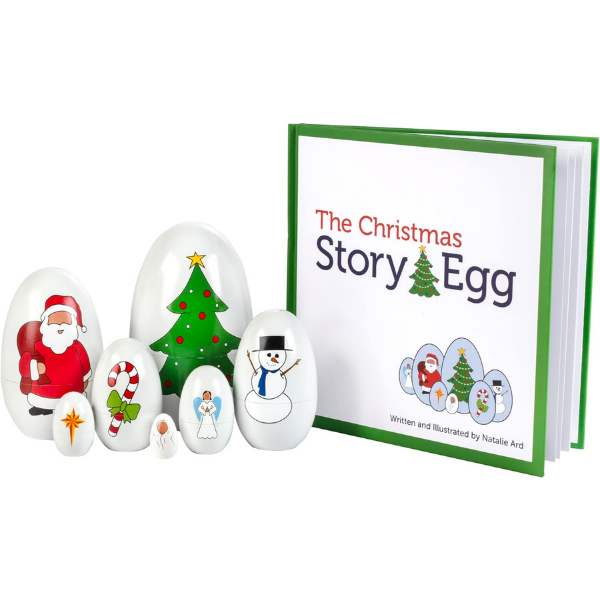 Countdown the 7 days leading up to Christmas with this fun activity that helps your family discover what Christmas is all about.
Each egg in the nesting set has a story that tells about your favorite things at Christmastime and how they point us back to the real meaning of this special holiday.
Discover what Christmas is all about!
---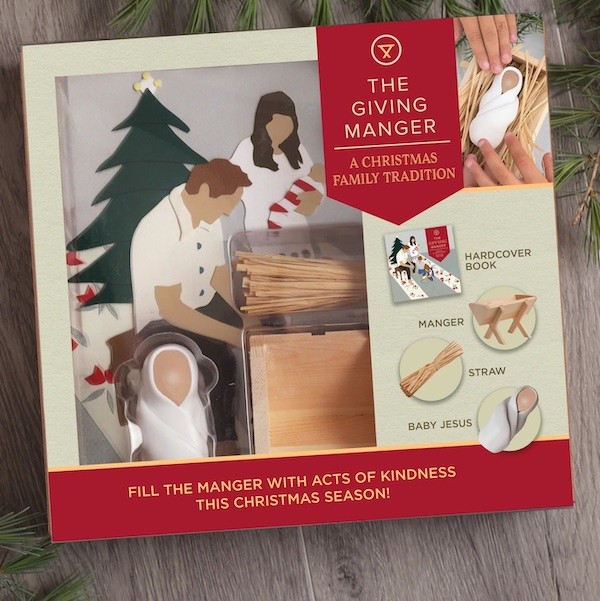 This fun elf on the shelf alternative will teach your children to give their gifts back to Christ this year.
Begin by reading the book and placing your empty manger where the children can easily reach it.
Each time your child performs an act of kindness they can place a piece of straw in the manger.
On Christmas morning your children can give their gifts to baby Jesus by placing Him in the manger.
---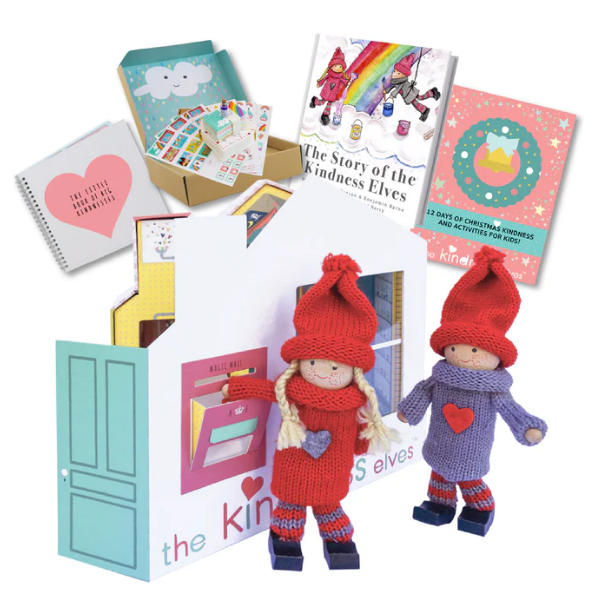 Teach your kids to sprinkle a bit of kindness each day with the Kindness Elves.
Each morning your child's elf will have an acts of kindness card encouraging them to serve someone else.
Once they've completed their act of kindness their elf will write a postcard thanking them. Your child can then place their thank you postcards in a their Little Book of Big Kindness.
---
Now that you've picked out one of these fun Christmas activities to do with your kiddos, you might also want to check out: