Get into the word in 10 minutes a day with these devotions for women. I have gone through each of these devotions and can personally recommend them.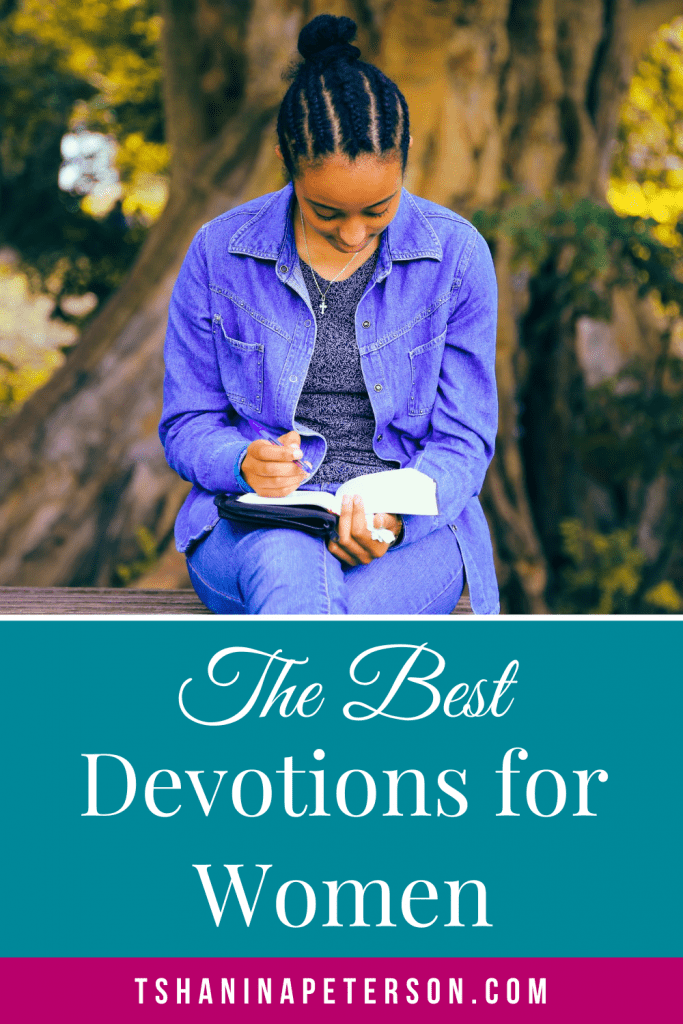 What if I told you you could transform your day in only 10 minutes a day?
It really is possible and as simple as grabbing a devotional and your Bible and spending a few minutes with the Lord.
How do I know this to be true?
There have been seasons in my life when I fell off the wagon and didn't have my morning quiet time with the Lord. When I would pick it up a few days or even weeks later it would be transforming. The words would fly off the pages and speak deep into my heart. And I'll be honest, I was amazed at how much smoother my day would go.
I've seen the transformation in my life and I want the same for you!
Why are devotions or a daily quiet time with the Lord so important?
My pastor explained it best!
Picture a sailboat on the water. Unless the sailboat has it's sails up it's not going to move and will sit stagnant on the water. But once the captain puts up the sails his boat will start soaring.
Much like the sailboat keeping the sails down, when we fail to spend time with the Lord each day we become stagnant and our faith doesn't grow.
The next time you sit down for your quiet time put the sail up in your heart and picture yourself sailing along with Jesus, learning more about Him and drawing closer to Him.
Here are 4 of my favorite devotions for women with daily lessons that can be done in as little as 10 minutes a day.
Number of Daily Devotions: 365
The devotions in Jesus Calling are written as if Jesus is speaking to us.
Each time I dive into the pages of this devotion it speaks deep into my heart…as if Jesus is speaking directly to my heart.
It never fails, when I use this devotion I really feel as if Jesus is speaking deep into my heart.
At the bottom of each day's devotion Sarah includes verses that reference the scripture she used to write the devotion. I use these to dig deeper into the Word and often read the verses before and after (or even the entire chapter) to get the full context of the original scripture.
More Devotions for Women by Sarah Young:
Dig Deeper: Listen to the Jesus Calling Podcast
---
Number of Daily Devotions: 40
This devotion is written by the same writers of The Chosen tv series. Much like the tv series, the Bible will come to life and make Jesus feel like an everyday person. You will see the words from scripture through the eyes of the people that Jesus encountered.
I love that this devotional has a daily prayer focus.
There are also thought-provoking questions to encourage you to dig deeper in your life and and help you think about what you've read each day.
More Devotions for Women by Amanda Jenkins:
Dig Deeper: Watch The Chosen TV Series
---
---
Number of Daily Devotions: 365
Start your day by being encouraged and inspired before you head to work. Each day's devotion might be short but it will help you get into the Word.
The power prayer for each day is my favorite part of this devotional book. It helps get your day moving, draws you closer to the Lord and equips you for whatever you're going to face that day.
More Devotions for Women by Michelle Medlock Adams:
---
Number of Daily Devotions: 96
If you're a visual person you're going to love this devotional. The pictures are stunningly beautiful!
Each day's devotion will remind you of God's love and purpose for you as you're pointed back to the promises from the Word.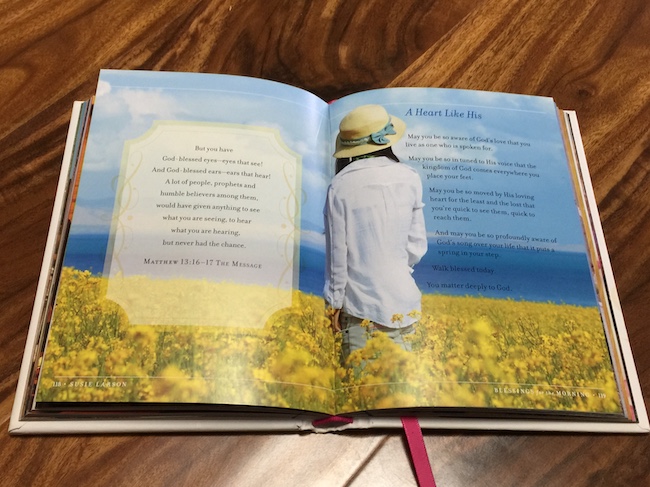 More Devotions for Women by Susie Larson:
Which women's devotional is your favorite? Please comment below so we can check it out!
---
Strengthen Your Prayer Life with the Abundant Living Prayer Journal
This prayer journal is the perfect accompaniment to the devotions that I shared above.
When I put the keys in this journal into practice, my daily prayer life was transformed and praying became much easier. Instead of always asking the Lord for things, I began having intimate conversations with Him!
---
---
Read Next: