Have you ever had times when you want to ask God, "Why not me?" Why can't I be successful like her? Why can't my kids act like theirs? Why doesn't my family have as much money as theirs? Why can't we go on a vacation like that?
There are so many questions that we ask. In fact, I was just asking the Lord a why not me question myself, and I want to share with you what He showed me.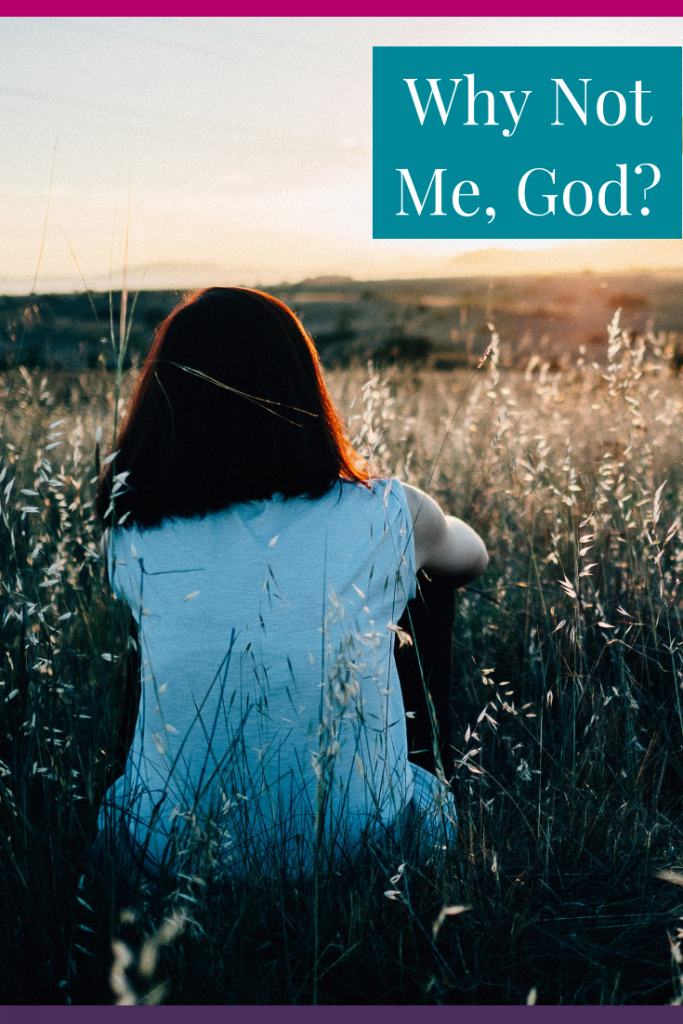 Even Jesus' Disciples Asked "Why Not Me"
I love that Jesus chose 12 disciples who were ordinary, run of the mill men – like you and me. They had flaws, insecurities, were jealous of each other and even fought with each other. Yet He chose them to do life with and be part of His inner circle. I don't know about you but that gives me hope and reminds me that He can use me too!
As we dive into John 21, Jesus is talking to Peter. Jesus had just come back from the dead and showed himself to Peter and the other disciples. (This was the third time they'd seen Him.)
They had been fishing all night, with no luck, and Jesus simply told them, "Throw your net on the right side of the boat and you will find some."
I imagine that they reluctantly threw their nets to the other side but were astonished and amazed when the net (and boat) was filled to the brim with fish. It was then that they realized it was Jesus who had been talking to them.
After eating a warm breakfast of fish and bread that Jesus had cooked for the fishermen, Peter and Jesus took a walk on the beach and talked with each other.
Peter asked, "What about him Lord?" (He saw that the disciple Jesus loved – John – was following them). The Lord replied, "If I want him to remain alive until I return what is that to you. You must follow me."
Now I'll be the first to admit that I'm not a Bible scholar and at first glance the verse had me wondering what in the world they're talking about. But it becomes clearer as we hone in on the part where Jesus says, "What is that to you? You must follow me."
Jesus was telling Peter that the situation with John is none of his worry or business. Instead of looking at the things going on around him, Jesus wanted Peter to pay attention to what was going on in his own life and focus on following Him.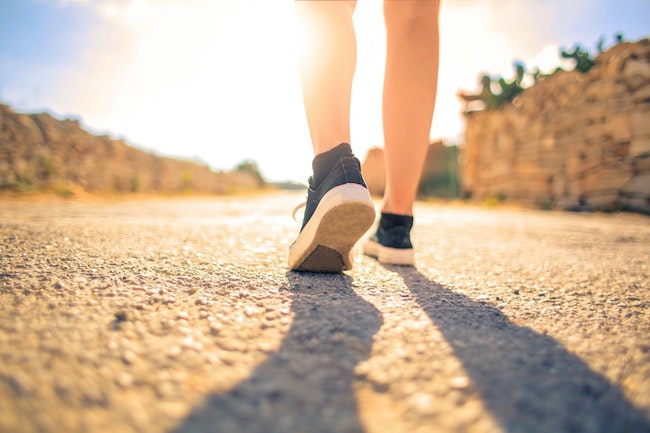 Focus On God And The Path He Has For You
There have been so many times in my life when I start to ask the "why not me" questions and lose sight of the path God has for me. Like Peter, I'm blinded as I look all around instead of where I need to be looking, my own life.
It's in these times, especially, that the Lord is asking me to follow him. He's asking me to look at the path that He's given to me.
No matter how bleak it looks.
No matter how ugly it is.
No matter how hard it is.
He's asking me to follow Him wherever He leads. And He's asking you to do the same!
His path and plan is perfect…it might not look like it right now…but I promise that it is. Right now if you're asking a "why not me" question, He's asking you to trust Him!
"No matter what anyone has that you don't have, no one gets to have more of Jesus than you."
I don't know about you but when I start to ask the "why not me" questions I feel like Jesus has forgotten about me and left me behind while everyone else is sprinting ahead. Can you relate?
I love this snippet from Beth Moore's Bible Study The Quest because it pairs perfectly with this passage. Much like you and I, the 'ole jealousy bug had rared its ugly head in Peter's life and he felt like Jesus had forgotten all about him.
But here's the truth, He hadn't forgotten about Peter and He hasn't forgotten about you either.
Your friends might have all the money in the world and their business might be booming. They might have what looks like the perfect family or life. But even with all of that going for them, they can never have more of Jesus than you!
We each have the same amount of Jesus…all of Him!
Beth goes on to say, "no one gets to have more of Jesus than you. No one gets to have more access to God than you. No is more loved or cherished. No one gets to worship him more; enjoy him more; savor his words more; trust him more; sing to him more or receive more of his warmth and comfort."
Let that sink in my sister. You have all of Jesus you need!
Do You Have The Right Mindset?
Boy, do I take this for granted so often! I get caught up in thinking about myself, pondering this or that situation and asking the "why not me" questions. I need to change my mindset.
The Lord wants us to follow Him. (Remember the verse above that we talked about – John 21:22)
The next time you have the "why not me" mentality will you join me in changing your thoughts from "why not me" to "follow me."
Let's seek the Lord and what He's doing and follow Him with our whole heart.
---
---
Read Next: