It is possible to calm down anxiety and find freedom from fear. I've done it, and you can too. Let me show you how!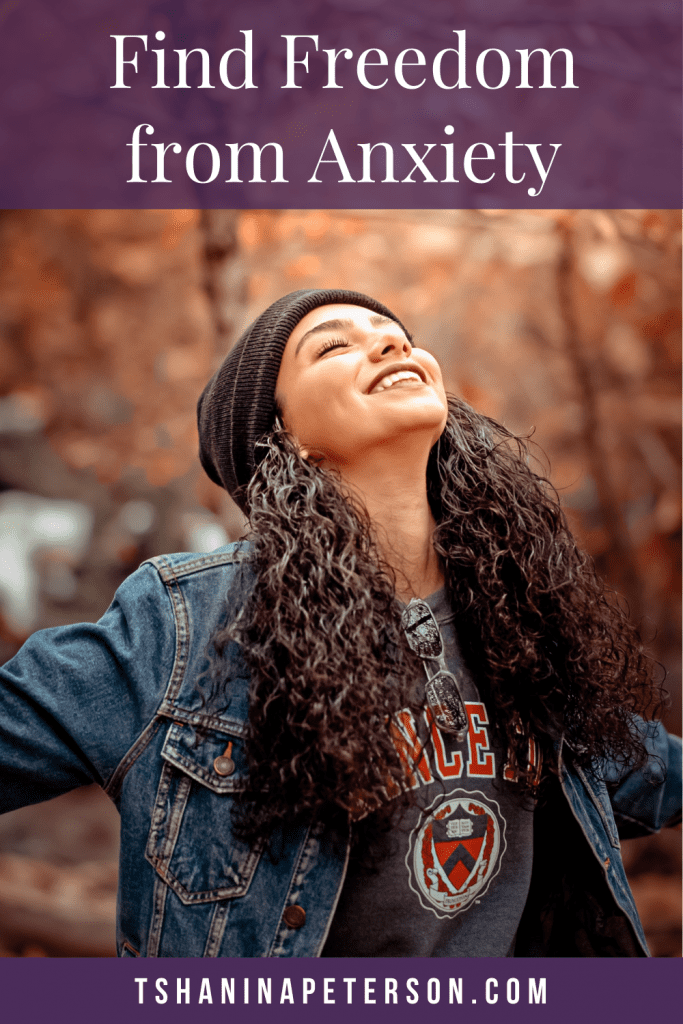 As I talk to different women I realize how many of us are dealing with anxiety. It is overwhelming, debilitating and scary. I want to share 3 tips that I use and have helped me find freedom from anxiety in my own life.
1. Share Your Anxious Feelings with Someone
A few years ago I dealt with constant, overwhelming anxiety. I was scared, ashamed and felt like something was wrong with me so I kept it completely to myself for nearly a year.
Then I decided I'd had enough. I was tired of sleepless nights and moments when I'd nearly pass out from being so anxious.
Once I decided I was ready, it was so neat how the Lord opened the door for me to be able to share what I'd been silently battling. One night at Bible study there was a small group of ladies so when prayer requests were being taken I openly shared that I'd been dealing with anxiety night after night.
Not only did those precious ladies listen but they let me know there wasn't anything wrong with me, gave sound Biblical advice and told me they were going to walk with me through this. I know it sounds cliche but when I left Bible study that night I felt like a weight had been lifted.
The load I'd been carrying felt lighter because I'd exposed it to the light.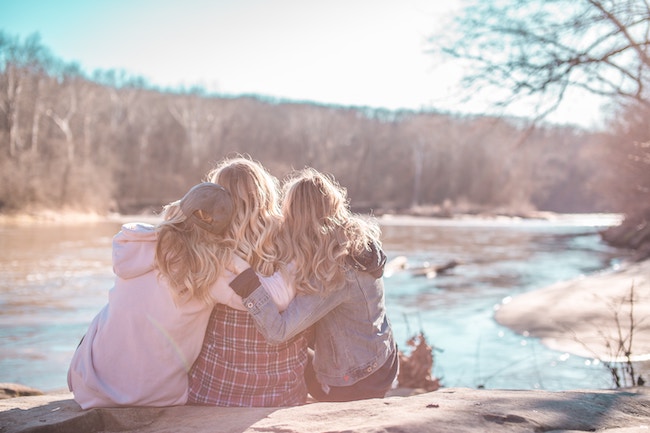 Satan wants you to keep your anxious feelings to yourself.
Satan wants to keep you in darkness but I'm here to tell you that when you expose your feelings of anxiety to the light you'll begin to heal. If you don't believe me, I dare you to try it!
I Peter 5:8 says, "Be self controlled and alert. Your enemy the devil prowls around like a roaring lion looking for someone to devour."
Satan is looking for someone to keep in turmoil. He is looking for those who are vulnerable and weak. He wants you to stay in the pit of anxiety, but when you share and expose things to the light true freedom begins.
Let the Lord expose the things in the darkness to the light.
Even when Job lost everything this is what He says about the Lord. "He reveals the deep things of darkness and brings deep shadows into the light." (Job 12:22)
Will you be bold and brave and share your anxious feelings with someone and bring the "deep shadows" into the light?
I know how hard it is to open up and share that you're dealing with anxiety. It's embarrassing and scary to be vulnerable. But I also know that freedom will come when you begin to share.
Who do you share with?
The best person to open up to is someone that you trust, who will keep your words to herself and not share with anyone. This could be a friend, someone in your Bible study, a counselor, or even a family member.
Whoever is popping into your mind right now is probably the person you should share with.
And if no one comes to mind, I encourage you to pray and ask the Lord who that person is.
2. Say the Name of Jesus To Calm Your Anxiety
When I was dealing with constant anxiety there were many times when I found myself awakened in the middle of the night overcome with fear, anxiety, tightness in my chest and scared to death. But when I started to say the name of Jesus outloud it was a game changer.
Jesus!
Nothing more, nothing less…just the powerful name of Jesus!
Remember the song, "There Is Power in the Name of Jesus"? The words of the song say, "it breaks every chain." His name will break chains because Satan doesn't want to be in the presence of Jesus. He knows he doesn't have any control over you if Jesus is present.
If it's all you can do, just say the name of Jesus.
Proverbs 18:10 says, "The name of the Lord is a strong tower. The righteous run to it and are saved."
When you feel anxiety come over you run to Him, call out His name and be safe in His strong tower.
Yes, it's awkward when you first start saying His name outloud but it gets easier as you put it into practice.
There have even been times when I was laying in bed with anxious feelings and thoughts. My sleeping husband lay beside me and I didn't want to wake him so I would whisper the name of Jesus.
Whether you whisper the name of Jesus or shout it from the rooftops, He hears you and will come to your rescue and wrap His loving arms around you.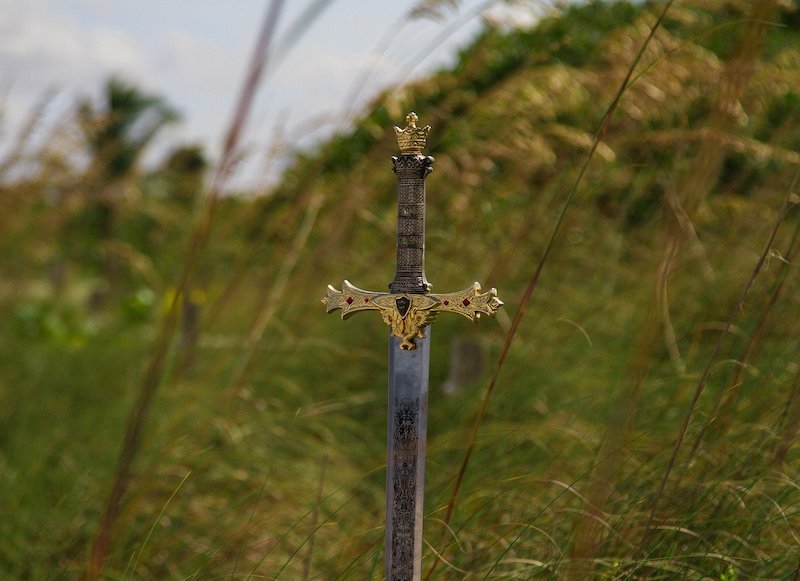 3. Put on the Armor of God When You Are Fearful
You might have heard of putting on the Armor of God before but when you actually go through the process of putting on the armor it will be life changing.
What is the Armor of God?
Read this passage from Ephesians 6:10-18 with fresh eyes and an open heart to be able to hear what the Lord wants to say to you.
Finally, be strong in the Lord and in his mighty power. Put on the full armor of God, so that you can take your stand against the devil's schemes.

For our struggle is not against flesh and blood, but against the rulers, against the authorities, against the powers of this dark world and against the spiritual forces of evil in the heavenly realms.

Therefore put on the full armor of God, so that when the day of evil comes, you may be able to stand your ground, and after you have done everything, to stand.

Stand firm then, with the belt of truth buckled around your waist, with the breastplate of righteousness in place, and with your feet fitted with the readiness that comes from the gospel of peace.

In addition to all this, take up the shield of faith, with which you can extinguish all the flaming arrows of the evil one. Take the helmet of salvation and the sword of the Spirit, which is the word of God.
The Bible does not say if the day of evil comes. It says when the day of evil comes.
You must fight to find freedom from your anxiety!
The above passage shares different pieces of armor that you need to put on in order to equip yourself with the tools to fight!
As you read through these scriptures I want you to mentally put on the armor. For example when you read about the belt of truth, imagine wrapping it around your waist.
My friend shared the below excerpt from a book that illuminates the Armor of God and it was too beautiful to keep to myself:
I put on the belt of truth. May it bind the truth of your word around me so I will not be a victim of Satan's lies, and that I won't be unguarded and shamed by the evil one.
I put on the breast plate of righteousness to guard my heart from evil so I will remain pure and holy protected under the blood of Jesus.
I put on the shoes of peace to stand firm in the good news of the gospel so your peace will shine through me and a light to all I meet.
I take up the shield of faith so that I may be ready for Satan's fiery darts of doubt, denial and deceit and not be vulnerable for spiritual defeat.
I put on the helmet of salvation to keep my mind focused on you, Lord, so Satan will not have a stronghold in my thoughts.
I take up the sword of the spirit, the two-edged sword of your word to be ready in my hands so I can expose the tempting words of Satan.
By faith this warrior has put on the whole armor of God.
Some pieces of Armor will mean more to you than others.
For me, the ones that I cling to the most when I'm feeling anxious are the belt of truth (I need to fill my mind with truth) and the shoes of peace (I need to have peace in my heart whenever I'm dealing with anxiety).
Whenever you're gripped with fear, anxiety or depression get out your Bible and read Ephesians 6:10-18.
Read the verses outloud and over and over until your mind is filled with scripture and your anxiety lessens.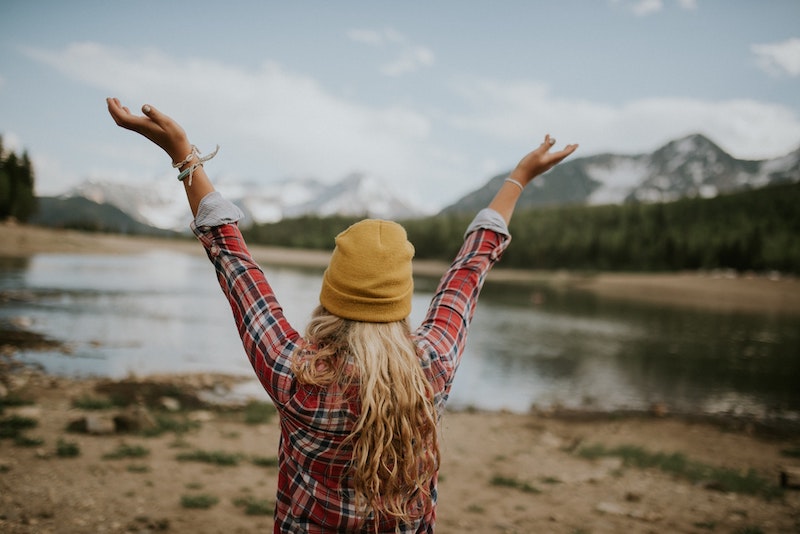 Will doing these things make your anxiety go away?
I wish I could tell you that your anxiety will totally go away as you do these things but that's just not the case.
Be encouraged though because as you begin to put these tools into practice your anxiety will lessen as you expose your anxiety to the light, call on the name of Jesus and put on the Armor of God.
Case and point – After months of not having an anxiety attack, one night as I was in the middle of a conversation with Trent when out of the blue I felt an overwhelming heaviness in my heart and spirit.
It was scary to stop him in the middle of our conversation and tell Trent what I was dealing with. It felt vulnerable and I wondered what he might think of me as I shared, but I knew it was the best thing for me to do.
He wrapped me in his arms and prayed with me. Then I pulled out my Bible and put on the Armor of God. I was so grateful when my anxiety eventually lessened and went away.
If you're silently dealing with fear and anxiety I pray that you will use these tools to combat your anxiety. Let the Lord wrap His loving arms around you and help you find freedom. Won't you let Him?!
---
---
If this was helpful in calming down anxiety and finding freedom from fear, you might also like: