What if I told you that it's possible to make healthy peanut butter balls? Well, it is! This no bake recipe is sweetened with honey and has protein powder instead of the powdered sugar. Dip them in sugar free chocolate chips and you have yourself a healthy dessert. Come on, let me show you how to make this easy recipe!
(Are you trying to eat healthier? Check out all of my healthy recipes here.)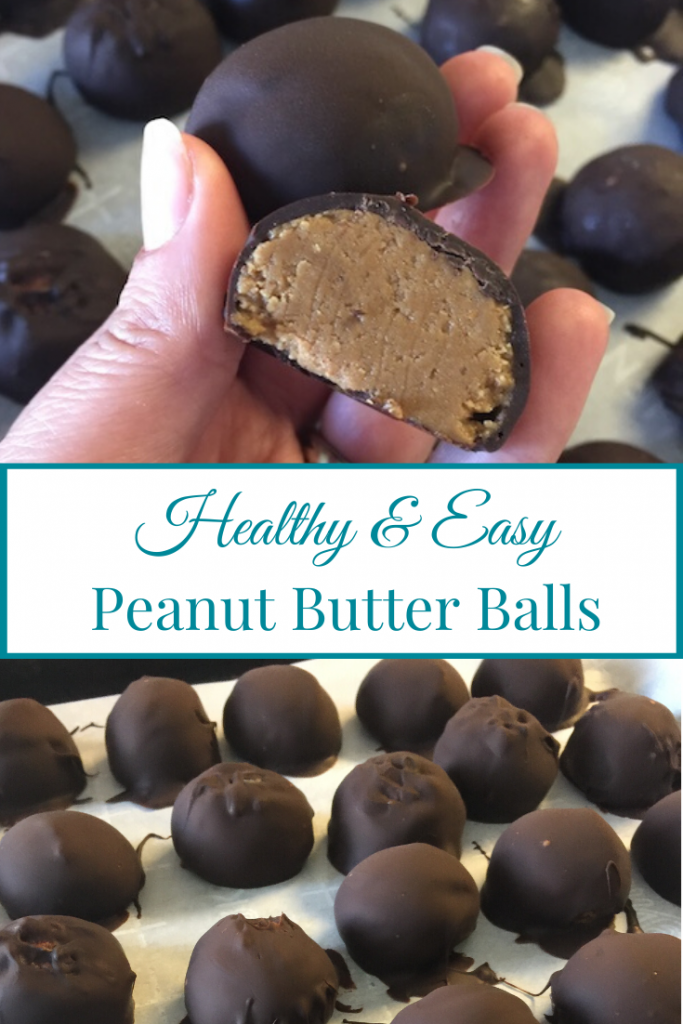 When I was a litle girl my dad introduced me to the heavenliness that are peanut butter balls. My grandmother would make them for us to enjoy when we made the long drive from Tennessee to Pennsylvania.
I've recreated her recipe and made a healthier version of this special treat. Instead of the powdered sugar I've used protein powder and added some honey for sweetness. I also used Lily's Chocolate Chips which are sweetened with stevia leaf extra.
These peanut butter balls may not have all of the sugar but they're still sweet, and now they're guilt-free which is even better!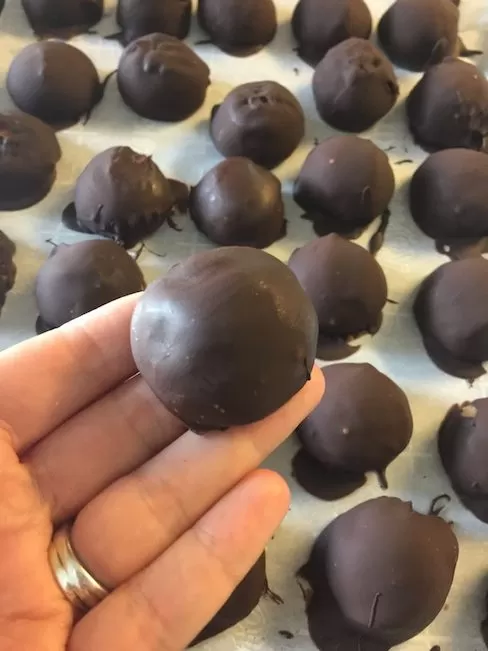 ---
S H O P   T H E   R E C I P E
---
Read Next: