It's true that journaling can be helpful for your mental and emotional health, but did you know it can be healing too?! I want to show you how journaling can help with healing!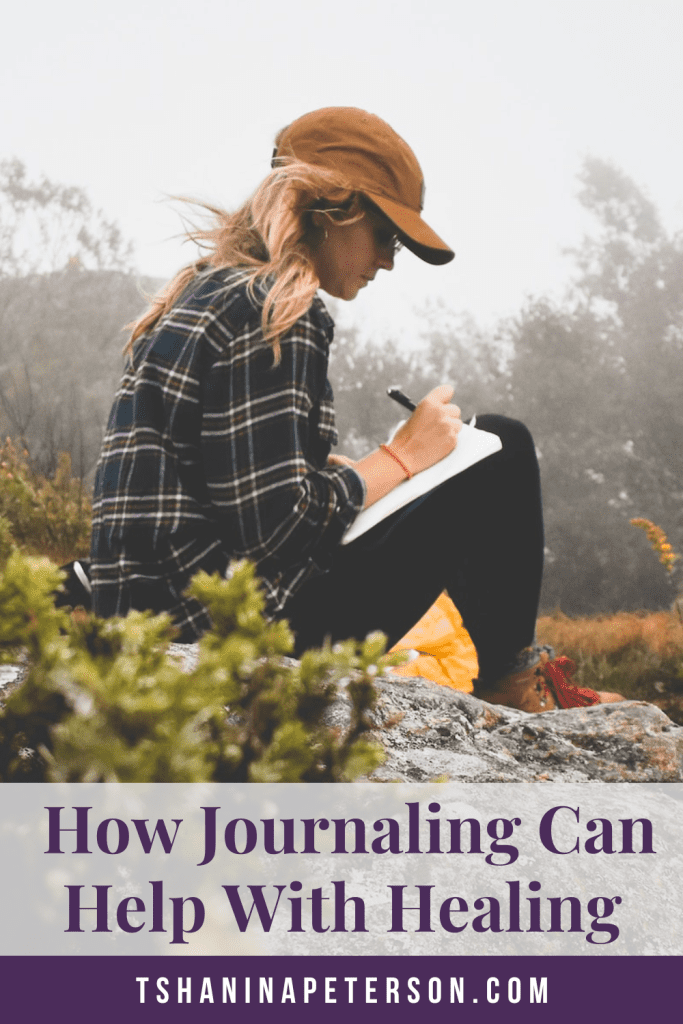 If you're living and breathing you've had to deal with difficult people and situations in your life. It can be so draining can't it?!
I'll be the first to admit that it could be much easier to shove things under the rug and deal with them later. But let's face it, later near comes and the lump under the rug just continues to grow.
Not dealing with these people or situations can cause us to become resentful towards them and bitterness and even anger can sprout in our hearts.
How do I know?
When I was in my early 20's I had a cheating husband and we ended up divorcing. I could have easily become resentful, bitter or angry but I knew that wasn't a healthy life.
One of the things that helped me on my journey to healing was journaling!
My Story of How Journaling Can Help with Healing
As I walked through a painful divorce I was so grateful to have trusted friends that I could talk to about the situation and how I was feeling. But even with that I felt like I needed something more on my journey to healing.
One day I randomly found an empty journal lying around my house and on a whim I decided to start writing.
When I finished that first paragraph I couldn't be stopped. I poured out my heart in that journal, wrote down things I couldn't tell anyone else, vented and got out every single detail.
Journaling was so very healing for me, and I believe journaling can help you heal too!
It might sound odd but it was very freeing knowing that the pages of that journal had every juicy bit of information that had happened throughout my divorce. (Every ugly word he'd said or how I had felt on a ptarticular day.)
Once I had written everything down I could remove all of those thoughts from my mind. And, again, as strange as it may sound, it was comforting to know that if I wanted to remember or relive a moment or day in that terrible journey, I could thumb through the pages of that journal.
In a way journaling helped me heal because I was letting it out and letting go. I was so much freer after writing it all down!
I want the same for you too, friend! I truly hope you'll give journaling a try and begin the healing process in your own life.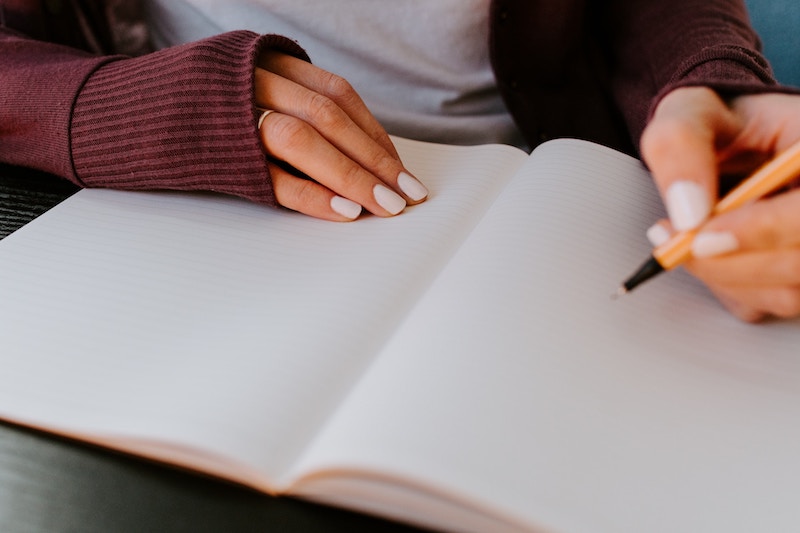 So What Is Journaling?
Journaling is simply writing down your thoughts or feelings in a journal or notebook. (I've found some fun ones for you below so make sure you check them out!)
You can write as little or as much as you want and be as vague or detailed as you'd like.
The key to journaling is expressing your deepest thoughts and emotions and writing them down!
Journaling Ideas To Get You Started
Whatever you decide to journal about remember that your writing is for you and you alone. (Remember the "divorce journal" I told you about? I've never shared that with anyone, and don't plan to.)
Here are some journaling ideas to help you decide where to start:
Things you're grateful for
Worries
A difficult situation you've been through in the past or are currently going through
Prayers
The details of your day
Goals or dreams for the future
Need more ideas, check out these 30+ journaling ideas.
Journaling About Feelings and Difficult People
I have a friend who carries around a journal with her.
When she has a difficult moment in the middle of her day she writes it in her journal.
If someone says something harsh to her, she writes in her journal.
She journals about the difficult people that she comes in contact with so that she can let it out and express her feelings in a healthy way.
I've never asked her exactly what she writes in her journal, but she did tell me that if anyone ever got their hands on her journal it wouldn't be pretty.
She doesn't journal to keep score but has learned how to live a healthy life and get out her feelings.
Fun Journals for Women
You can definitely start journaling in a spiral notebook but if you want something cute or fun you check out these journals that I found.
---
If you enjoyed this article on how journaling can help with healing, you might also check out: