Do you have a hard time finding mother-in-law gifts? Whether she's tech savvy or practical, into beauty or travel, enjoys playing games or is a sentimental kind of girl, you're certain to find the perfect gift from this list of over 45 ideas. After all, my friends who just happen to be mother-in-laws suggested quite a few items on this list!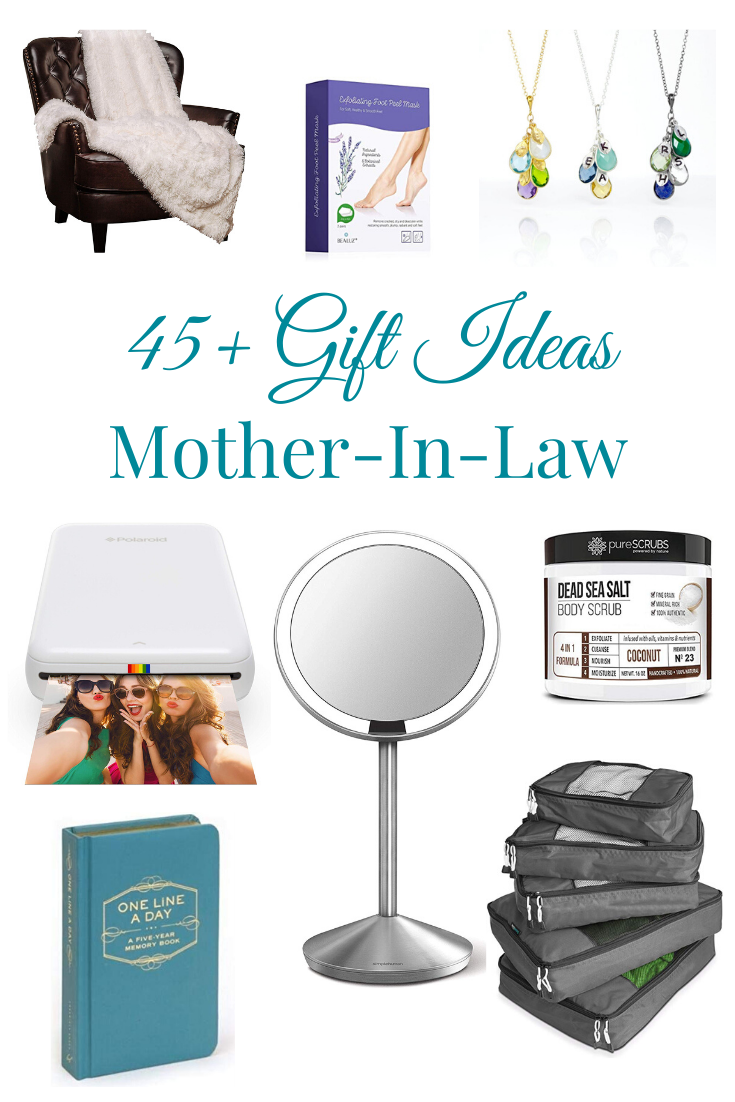 Who do you have the hardest time buying gifts for? It was a question I asked on my Instagram stories. At the very top of the list was mother-in-law. And that's when this fabulous list was born because I then turned around and asked the mother-in-laws that watch my stories to share their favorite gifts. (I just love our Instagram community!)
*Throughout the list you'll see items that have an asterisk. These are products that I own and love (or else they wouldn't be on the list.)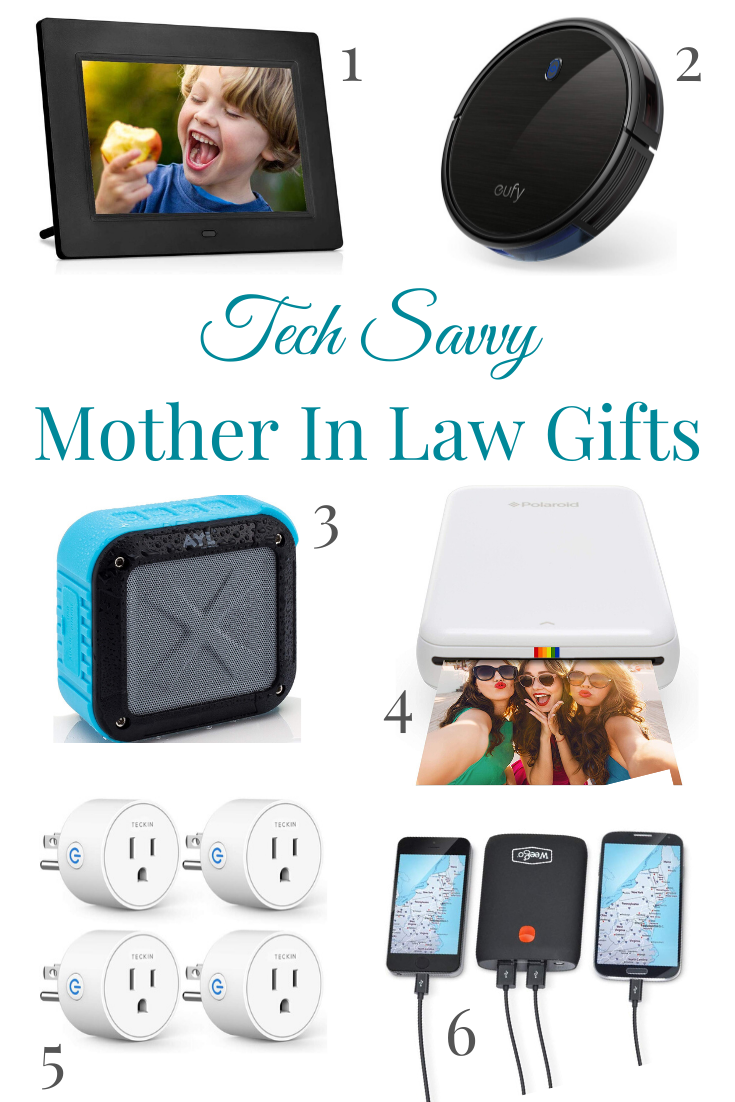 For the Tech Savvy Mother-In-Law
1. Digital Photo Album | 2. Robo Vac | 3. Portable Outdoor & Shower Bluetooth Speaker* | 4. Mobile Printer for Phone | 5. Smart Plugs | 6. Portable Phone Charger*
---

For the Practical Mother-In-Law
1. House Slippers | 2. Bath Towels | 3. Throw Blanket  | 4. One Line A Day Journal (or Her Favorite Books) | 5. House Cleaning/Carpet Cleaning (or Painting) | 6. Bath Robe

---
Experience Gifts
As I polled my followers on Instagram many of the mother-in-laws said they'd like to spend time with YOU. Here are a few ideas of some experience gifts that you could do together. (And don't feel pressured…if you're not comfortable doing them with her she can always take a friend.)
Concert
Cooking Class
Pottery or Painting Class
Spa Service (manicure or pedicure)
---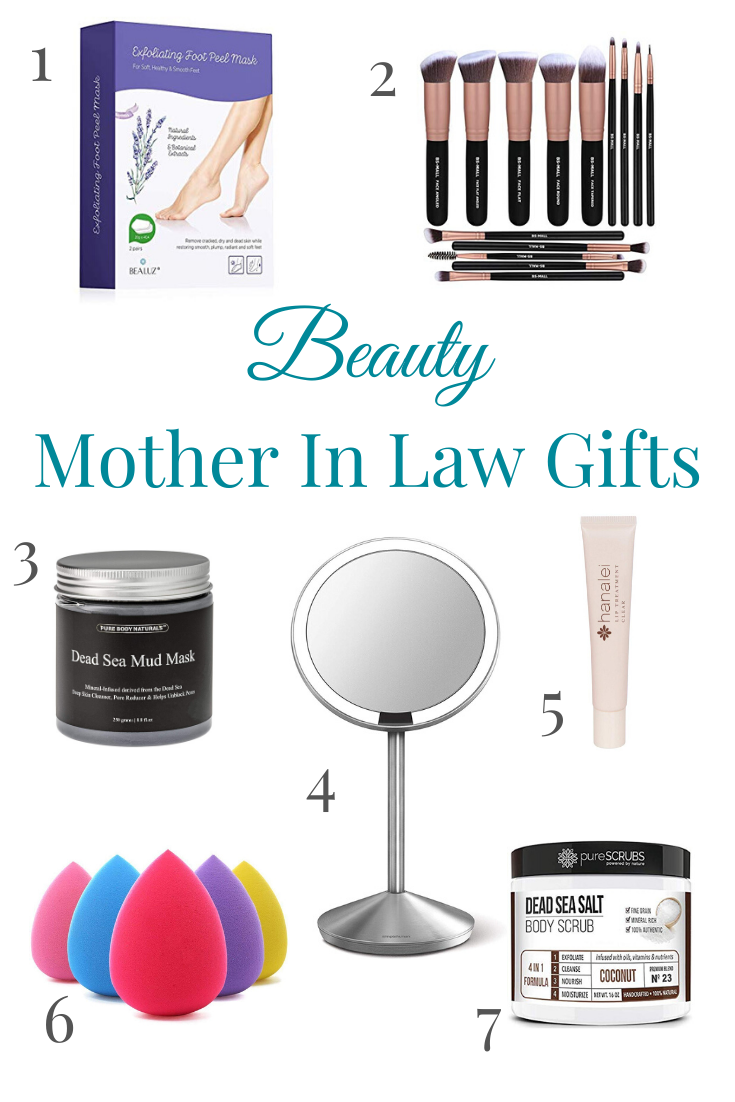 For the Mother-In-Law Who Enjoys Beauty
1. Foot Peel Mask* | 2. Makeup Brush Set | 3. Face Mask | 4. Lighted Makeup Mirror | 5. Dry Lip Treatment | 6. Beauty Blender | 7. Body Scrub
---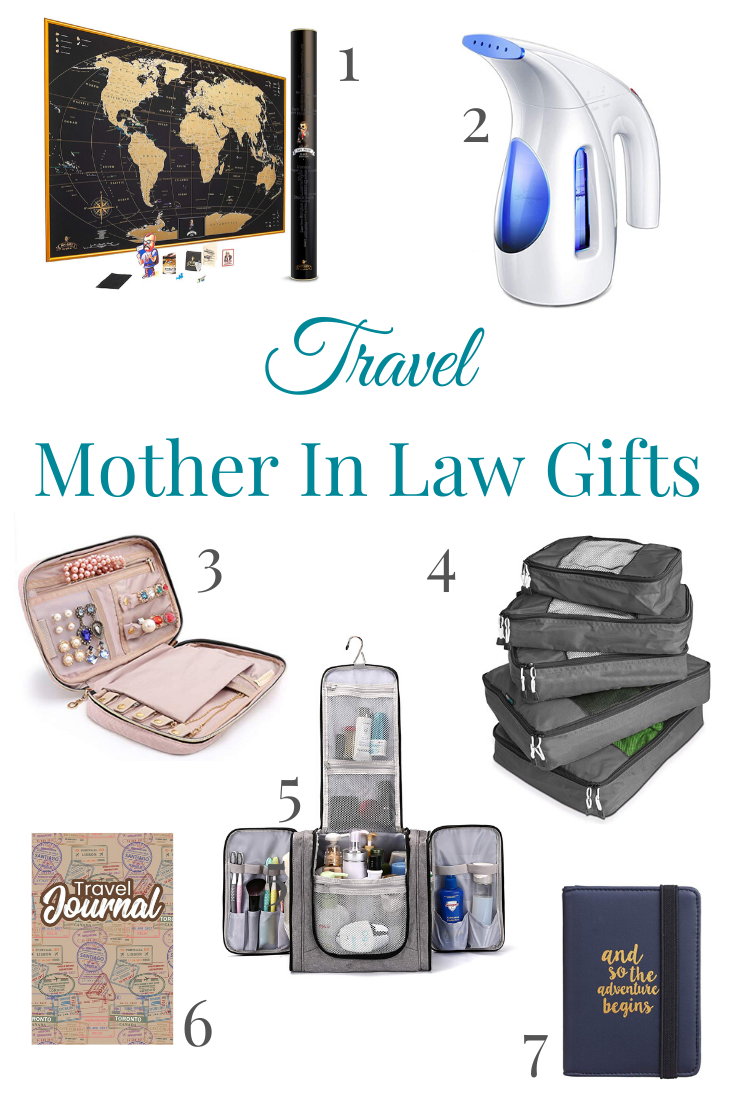 For the Mother-In-Law Who Likes To Travel
1. Scratch Off World Map | 2. Travel Steamer | 3. Jewelry Travel Organizer | 4. Packing Cubes | 5. Toiletry Bag | 6. Travel Journal | 7. Passport Holder
---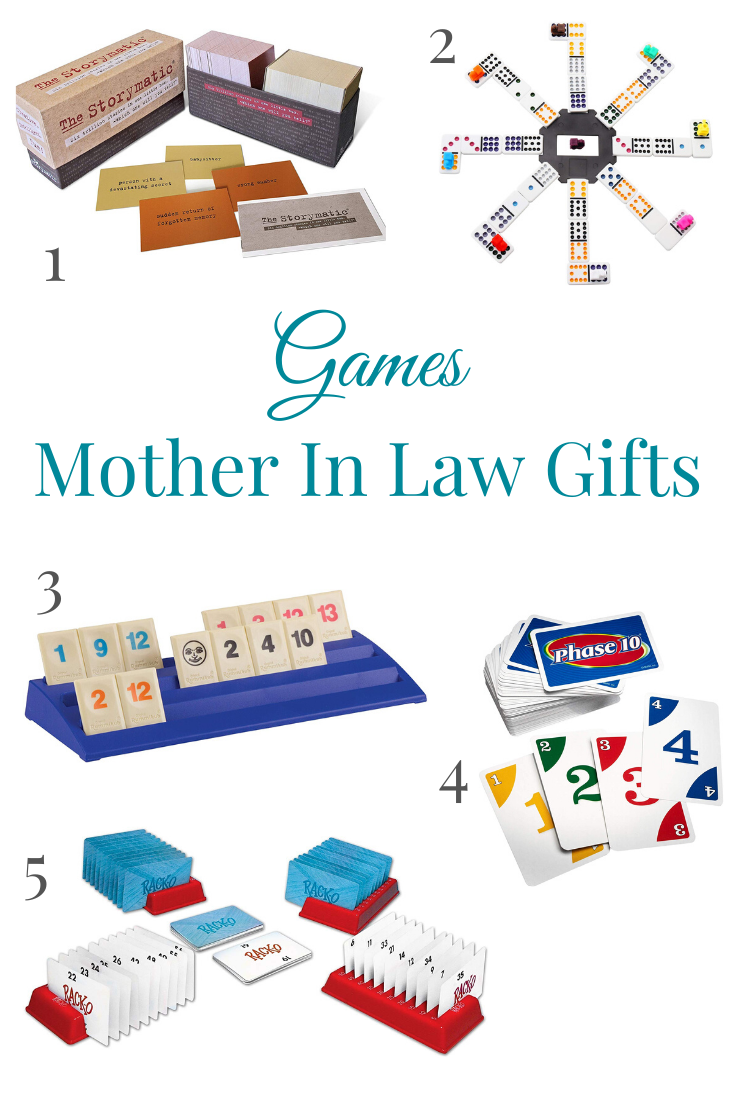 For the Mother-In-Law Who Likes To Play Games
1. Storymatic | 2. Mexican Train Dominoes* | 3. Rummikub* or Rummy | 4. Phase 10* | 5. Rack-O*
---
Gift Cards
Movie Passes
Restaurant Gift Cards
Gas Cards
Spa Day (Facial, Massage, Manicure, or Pedicure)
---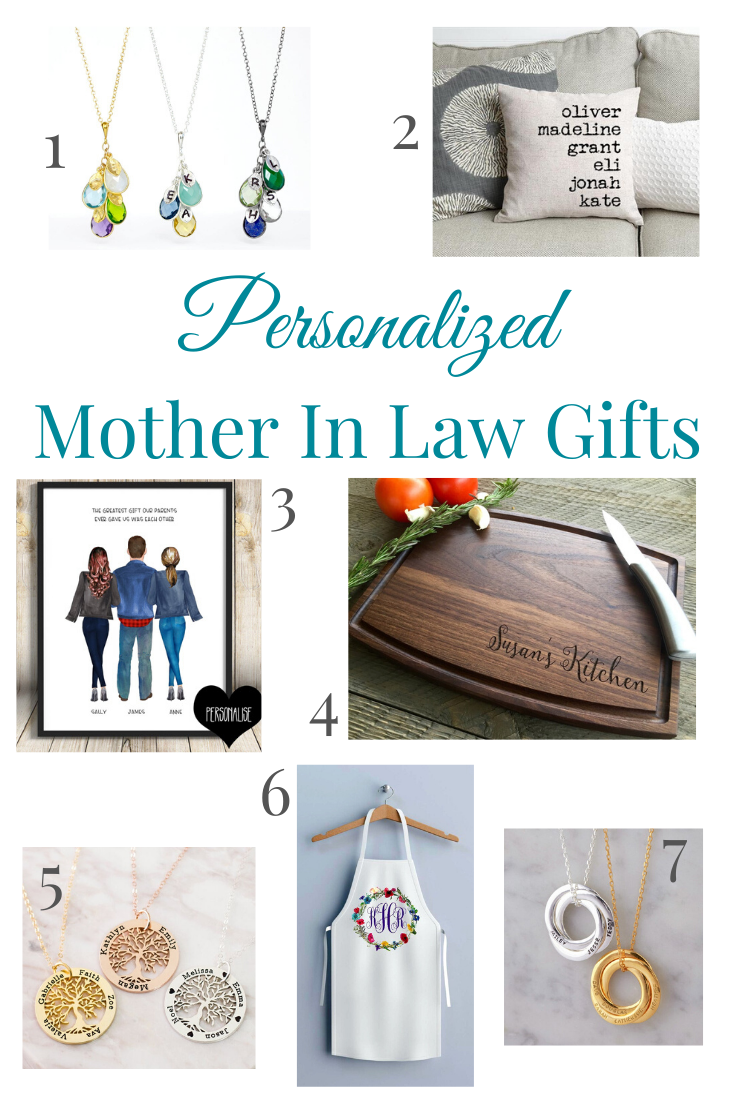 Personalized Mother-In-Law Gifts
1. Mother's Necklace with Birthstones | 2. Family Names Throw Pillow | 3. Siblings Print | 4. Custom Cutting Board | 5. Family Tree Necklace | 6. Monogrammed Apron | 7. Children or Grandchildren Name Necklace
More Personalized Gift Ideas:
Mailed Monthly Photo Albums (I did this for my mother-in-law the first year of Dalton's life and she loved it!)
---
If you know of the perfect mother-in-law gift that's not on this list please share it in the comments!