This homemade slow cooker queso dip recipe is oh so easy to make. It's the perfect game day appetizer to watch your favorite football team with friends, an easy snack for family game night or you could even take it with you when you tailgate. There's no doubt, everyone will enjoy this super easy crockpot recipe!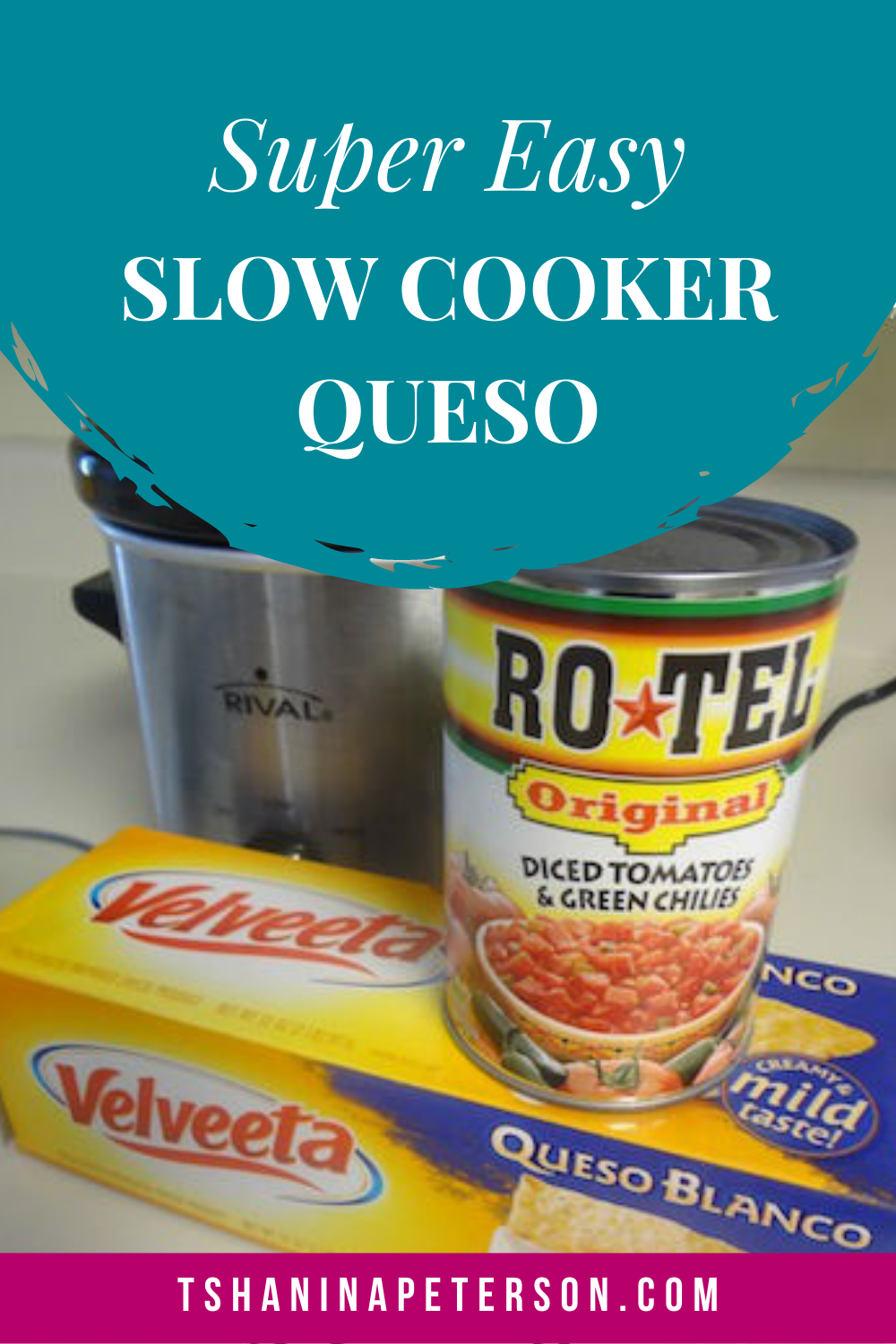 Queso is one of Trent's favorite appetizers. So much so that whenever we're wanting a special treat at our local Mexican restaurant, it's one of the first things we order!
This super easy appetizer is not only fabulous alongside chips, but it's also yummy served with tacos, enchiladas and more!
2 Ingredient Slow Cooker Queso
16 ounces of Velveeta cheese
Cube the Velveeta cheese and place it in a small crockpot. Add rotel and stir. Cook on high for 1 1/2 – 2 hours, stirring occasionally.
Enjoy! (Yes, it's that simple!)