The Scoop is a fun way to share what's been going on in our family over the last few months. You'll also learn what our family is loving, must read books and anything exciting that you may have missed on Instagram Stories.
How would you like to receive the scoop in your email inbox every month? Simply sign up here.
---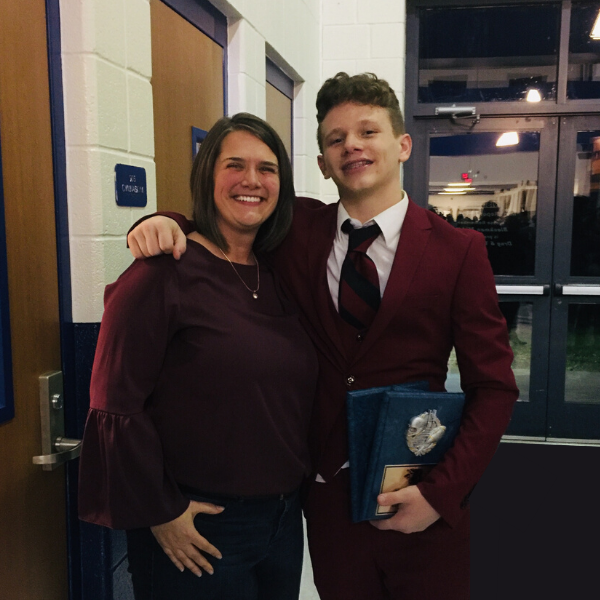 A fun thing we celebrated this past quarter was Jayden's football season. (Trent had to work so he wasn't able to be at his team banquet.)
I'm so proud of Jayden both on and off the field but at his banquet we celebrated with him as he received defensive player of the year award!
There are tons more football adventures ahead as he moves to high school next year (so hard to believe) and I'm excited to cheer him on every step of the way!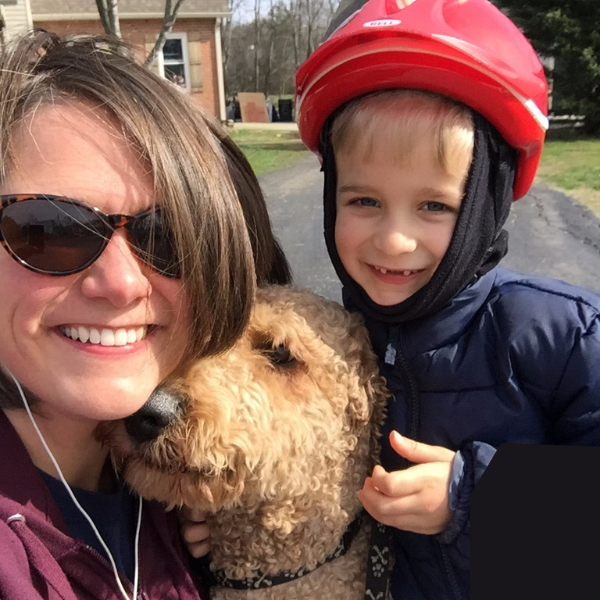 Dalton and I have found a new friend on our morning walks. Let me introduce you to Duke the Labradoodle. Not only is he adorable but he's one of the sweetest dogs ever. I'm not kidding when I say Dalton has played with him for 20-30 minutes at a time while I walk in circles.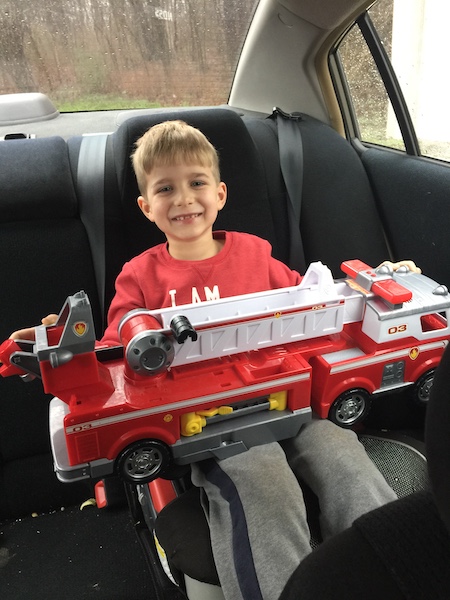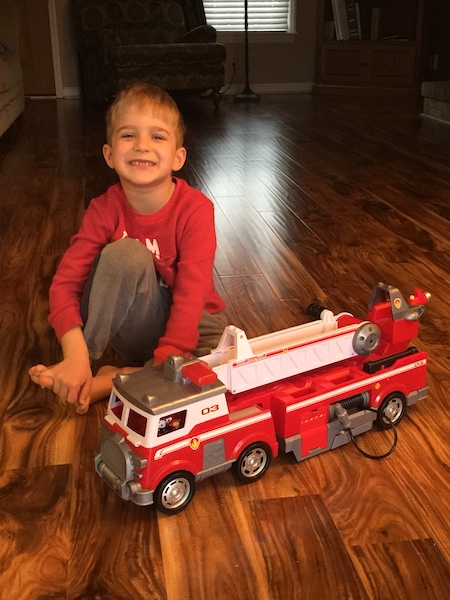 Dalton made his very first Facebook Marketplace purchase (with my help, of course)!
He's been eyeing this Paw Patrol fire truck for the longest time. It's normally $45 at the store but I found it for $15. It was missing a few pieces so I talked her down to $12.50!
I know you can't tell by the big smile on his face but he loves his new fire truck. And I think it means even more because he paid for it with his own money!
If you've never tried selling your treasures on Facebook Marketplace you're missing out. Check out the post I wrote – how to successfully sell on facebook marketplace – to learn more.
---
Currently Watching
Blacklist (Netflix) – If you're into action and suspense this is the show for you. I'd liken Blacklist to 24 because you're not really sure what's going to happen next. And I'll go ahead and warn you that it's addictive!
Seal Team (CBS) – This continues to be one of my favorite shows as it gives a peek into what the life of a Navy Seal might be like.
Little Women – I'll go ahead and admit that I was a skeptic about the newest Little Women to hit the big screen. But I'm here to tell you that it did not disappoint and it was just as good as the 1994 version with Winona Ryder.
What are you currently watching?
---
What I've Been Up To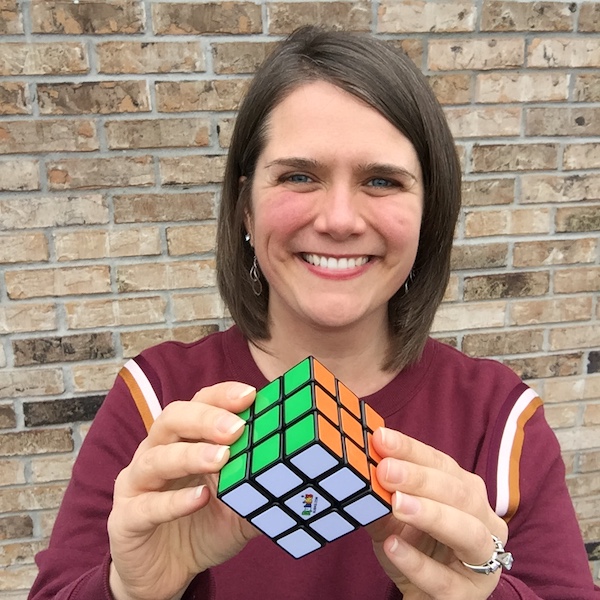 Dalton brought home a Rubik's Cube from the sitters. After looking at it a few days I got a wild hair to figure out how to solve it.
Part of me thought that I couldn't do it. But the stubborn part of me went straight to Youtube and found a video.
After a lot of practicing, messing up and having to start over, I finally solved it. And boy did it feel good!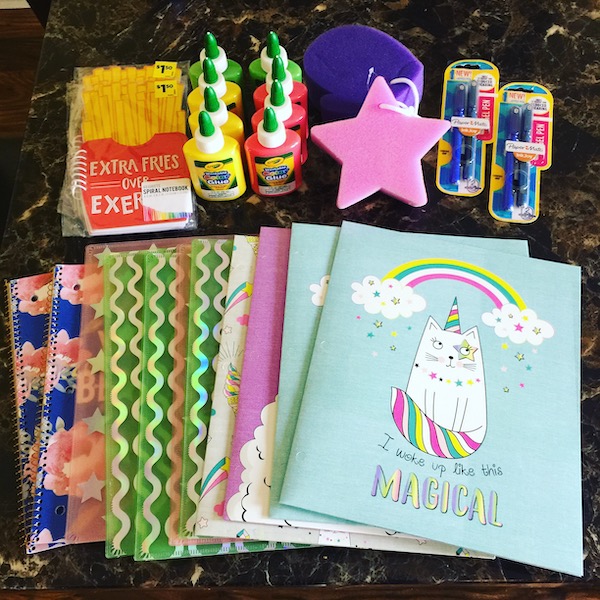 What would you think if I told you that I got all of the items in this pic for $.25? Yep, you read that right!
I'd heard about Dollar General penny shopping for a few months but never really looked into it until my friend shared about the success she had with it.
It's safe to say that I'm hooked!
If you're into bargain hunting then penny shopping is definitely for you. (For more details on how it works check out Julie's Freebies.)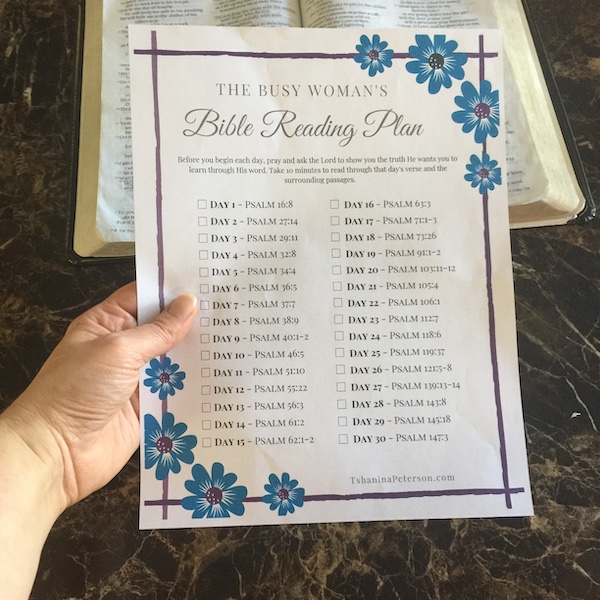 I created this Busy Woman's Bible Reading Plan for you!
I dare you to take 10 minutes a day over the next 30 days to dive into the Word and see what the Lord has for you. If you show up I promise that He will too.
Head over here to grab your free 30 day Bible reading plan.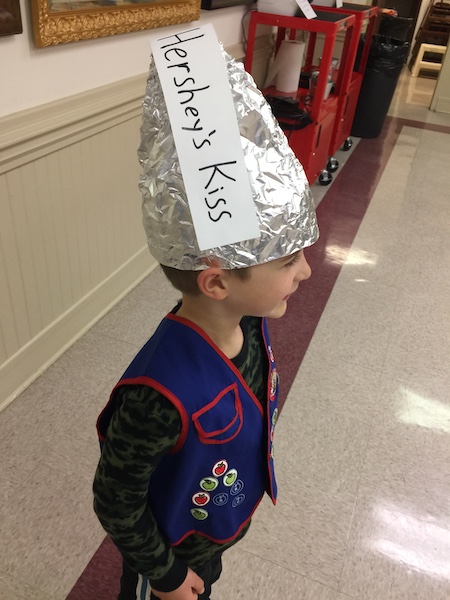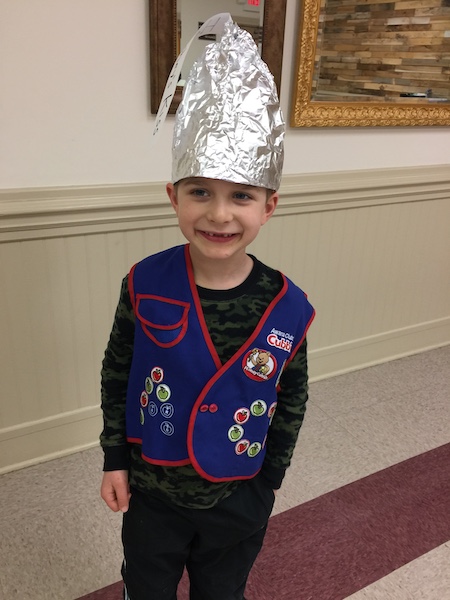 This non-crafty momma was dreading Hilarious Hat Night at Dalton's Cubbies…until my Instagram family came through for a win with the idea for this super simple Hershey's Kiss hat.
Dalton and I were both excited when everyone loved his hat!
---
Quarantine Fun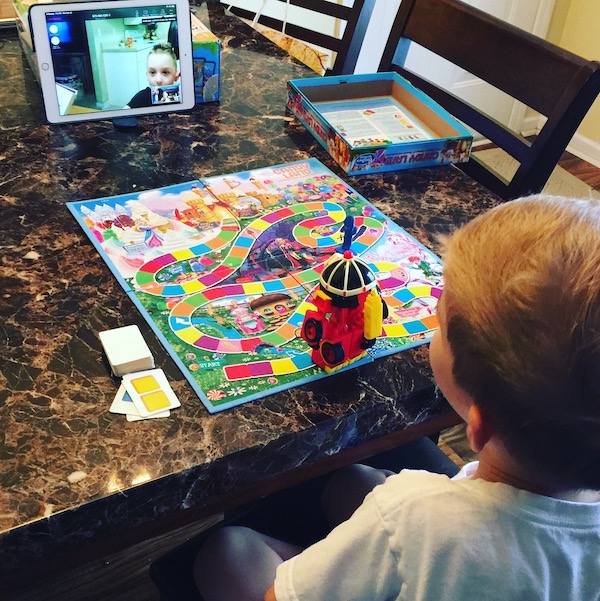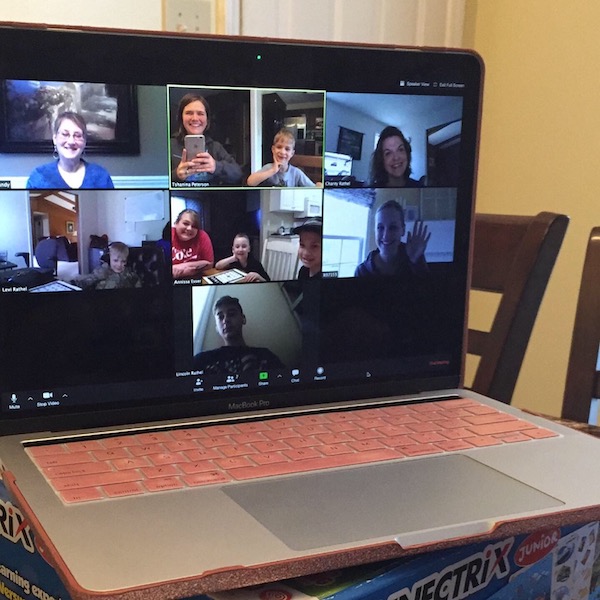 Like the rest of the world we've had to get creative about staying connected during quarantine. We've been zooming with friends and family and playing games. (If you need some ideas I put together a list of games to play online with friends.)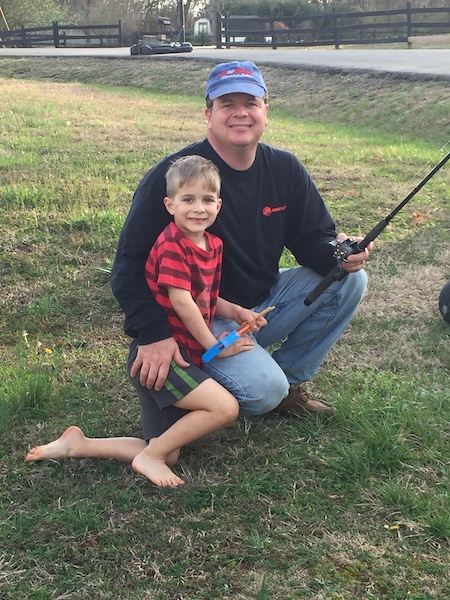 We've also been spending lots of time outside in God's beautiful creation. (The best place for a little boy to be…in my opinion!)
Yes that's a fishing pole in Trent's hand but no they're not fishing…they're flying a kite.
Instead of using the traditional string Trent hooked the kite to his fishing wire and let it sail. Genius, right?! (See it in action here.)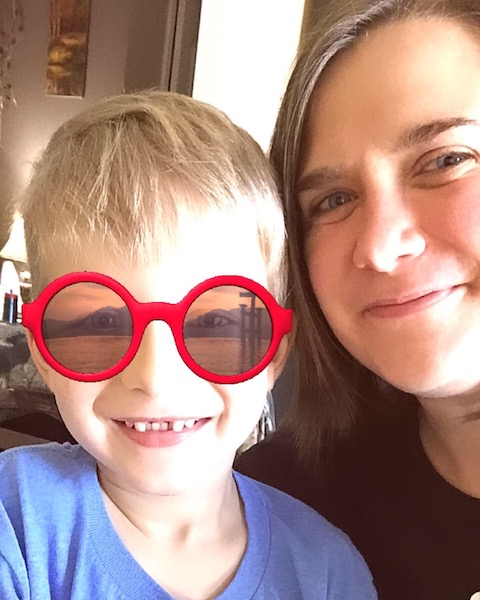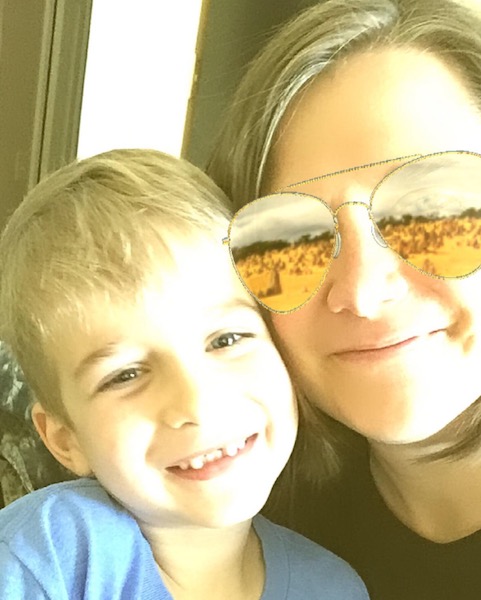 I don't know about you but so often as a mom my immediate answer to Dalton's requests is an automatic no. Why is that?!
A few weeks ago when he asked if we could play with the filters on my phone my first thought was no but I stopped and thought about it and changed my answer to yes.
The smile on his face was worth it all.
It was a great reminder to stop and think before spouting out my answer. I can't always say yes but sometimes I can.
---
Must Reads
Cold Shot by Dani Pettrey – You know it's an awesome book if you request the second book in the series when you're only 1/4 of the way through the book. Part mystery, part romance…Dani Pettrey does not disappoint!
Found by Shelley Shepard Gray – This is the third book in the Secrets of Crittenden County series and it was as good as the first two.
Carnegie's Maid by Marie Benedict – Follow along Clara Kelley journey as lady's maid to Andrew Carnegie's mom. This was an intriguing read.
Need more awesome books? Check out my must read Christian fiction book series.
What awesome books have you read lately?
---
Encouragement From My Heart To Yours
---
That's it for now. Until next time when I have more scoop to share!