The Scoop is a fun way to share what's been going on in our family. You'll also learn what our family is loving, must read books and anything exciting that you may have missed on Instagram Stories.
How would you like to receive the scoop in your email inbox every month? Simply sign up here.
---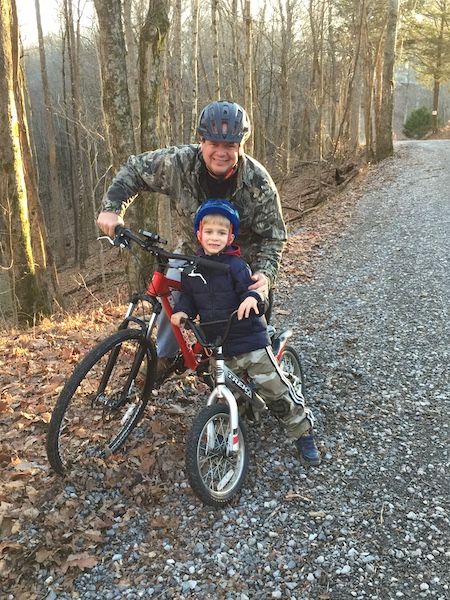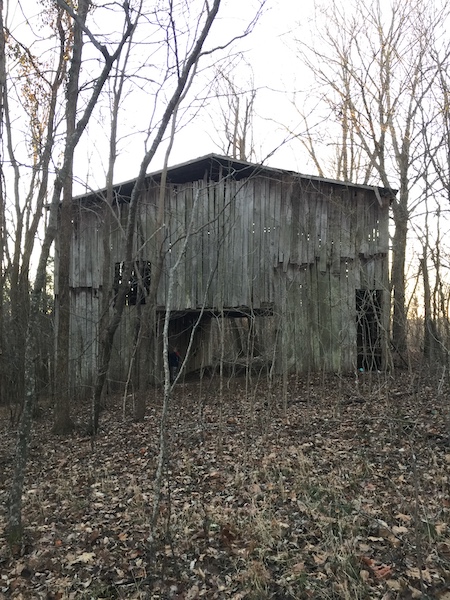 One day we tagged along with Trent as he ran some errands. For a bit of family fun he took us exploring.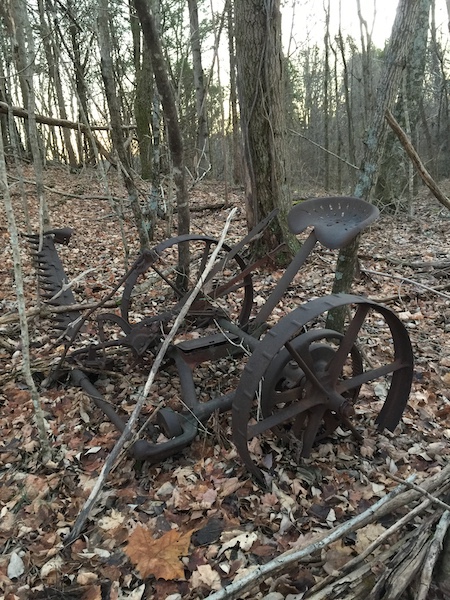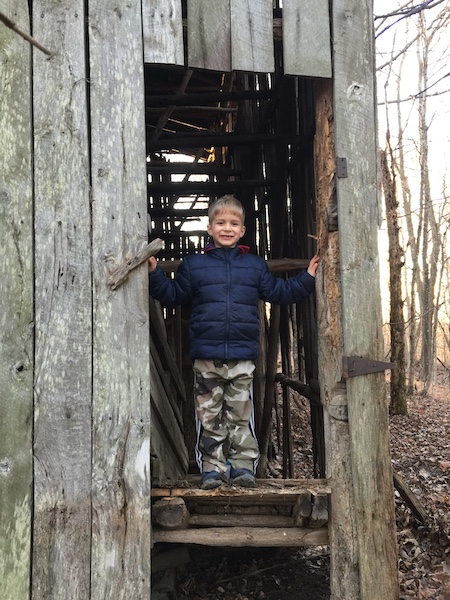 As you can imagine, Dalton absolutely loved exploring this old barn.
When we came upon the old tractor I just had to stop and take a picture. Not only did it remind me of my grandpa and the old tractor that he had, but I couldn't help but wonder what stories this old thing could tell if it could talk.
As I was pondering that I couldn't help but compare this tractor to myself…but in a different sort of way.
When I'm old and gray (or even gone to Heaven to be with Jesus), what kind of stories will my life have told? Will others have positive things to say about the way I lived my life? Will I have pointed others to Jesus?
It was neat to sit there and reflect for a few minutes as the boys explored ahead of me.
---
Our Family is Loving
Dollar Tree puzzles – I put a couple in Dalton's stocking. They're excellent value for only $1.
Garbage – We learned how to play this fun game on Christmas Day.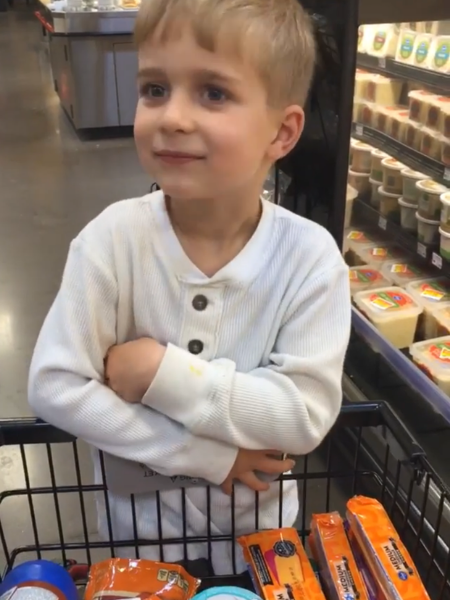 Grocery store deal shopping – Every time we head into Kroger Dalton asks if we can look for markdowns. While it makes me laugh I also can't help but think that maybe one day when he's grown up he'll remember our time hunting for deals and apply those same principles when he's grocery shopping for himself.
Trouble – Ever since Dalton received this game at Christmas, it has been repeat. It's a game I enjoyed as a good and I'm happy that he enjoys it too.
No Longer A Slave To Fear t-shirt – I snagged this when it was on sale Thanksgiving weekend. I have several of the Crazy Cool Threads shirts and really like them.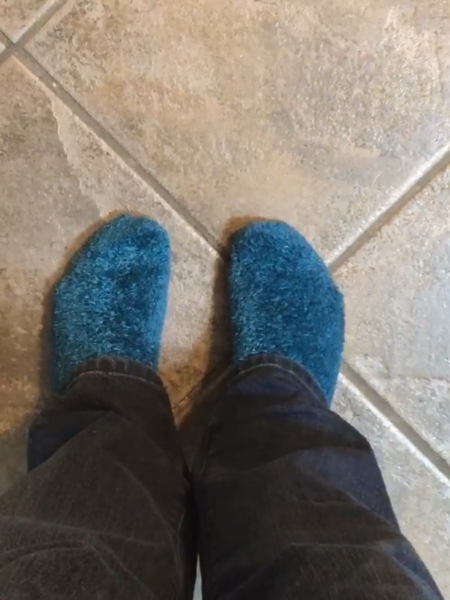 Fuzzy Socks – One of the items I asked for in my stocking was fuzzy socks, and Trent came through!
---
My Prayer Journal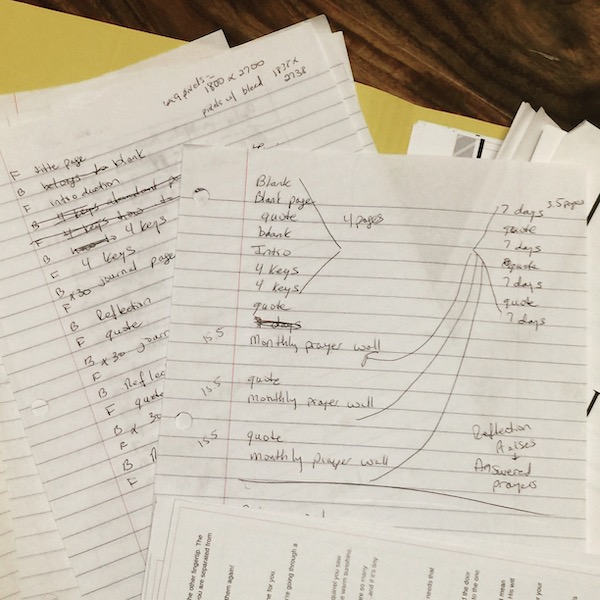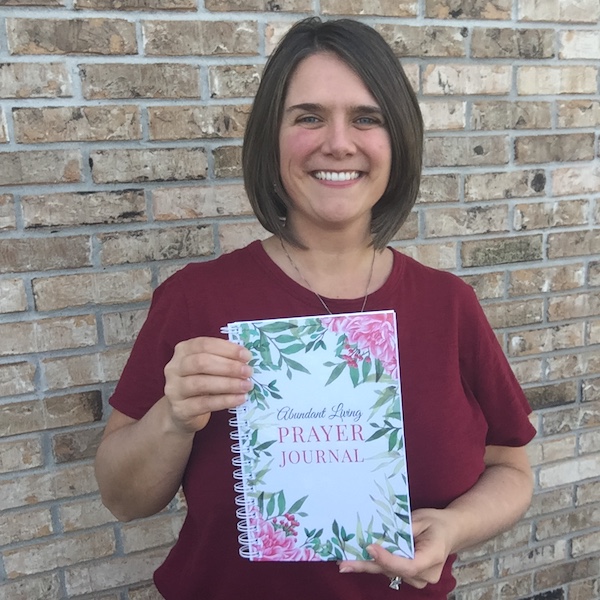 The picture on the left may look like a jumbled mess but that is how my Abundant Living Prayer Journal got started. It is the first mock-up, if you will.
What started as a dream 4 months ago became a reality and I launched my prayer journal to the world.
If you didn't grab your spiral bound journal when it was on presale you can still grab the printable version.
---
Currently Watching
The Crown (Netflix) – It took me a few episodes to get acclimated to the new cast on season 2 but thought this season was great.
I also watched a few cheesy Christmas movies on Netflix but nothing exciting enough share about!
What are you currently watching?
---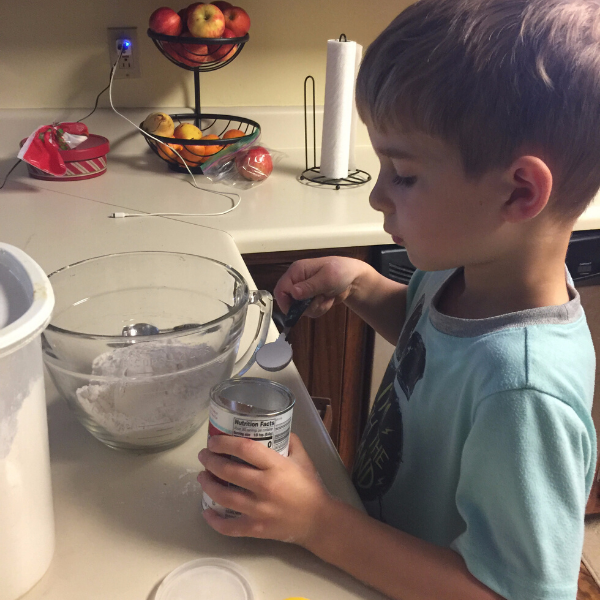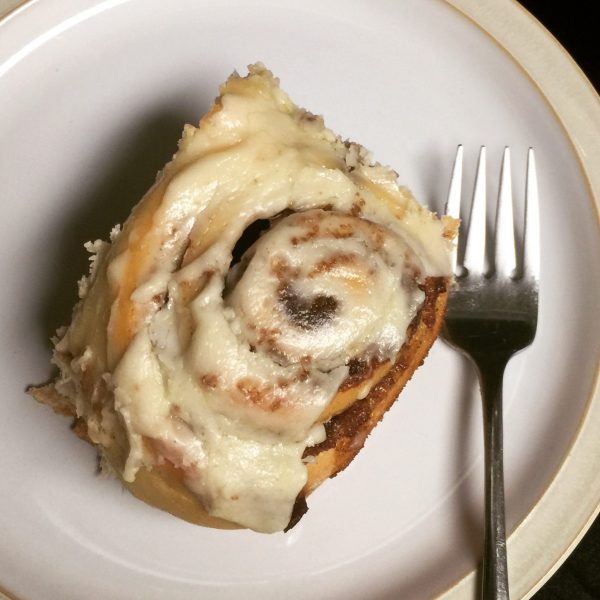 I had a hankering for cinnamon rolls and decided it would be our Christmas treat.  I modified this bread machine cinnamon roll recipe. And boy let me tell you, they did not disappoint!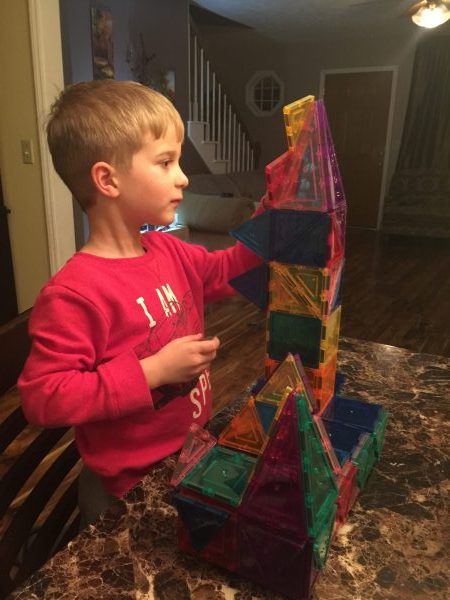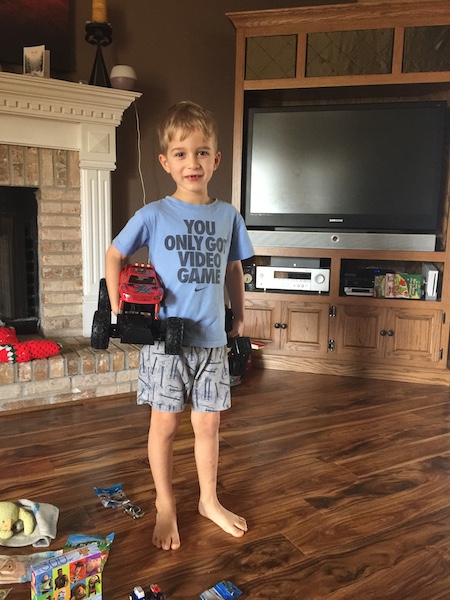 As you can imagine, Dalton was soooo excited about Christmas. Every few days he'd ask me how many more days it was until Christmas.
For months he asked for an rc monster truck. It was the type of gift where I wondered if he really wanted it or just thought he did. Thankfully he loves it!
He also got these Picasso magna tiles. I must say that they are awesome. Not only do they encourage creativity but they also keep him preoccupied for the longest time!
---
Must Reads
Missing and The Search – Part mystery, part romance…very easy reads.
The Back Door To Your Teen's Heart – As someone who has worked with teenagers for years, I highly recommend this excellent book.
Anxious for Nothing – This book had so many awesome takeaways and I took a ton of notes.
Now You're Speaking My Language – Such a great book on communicating with your spouse. I also took a ton of notes on this one.
What awesome books have you read lately?
---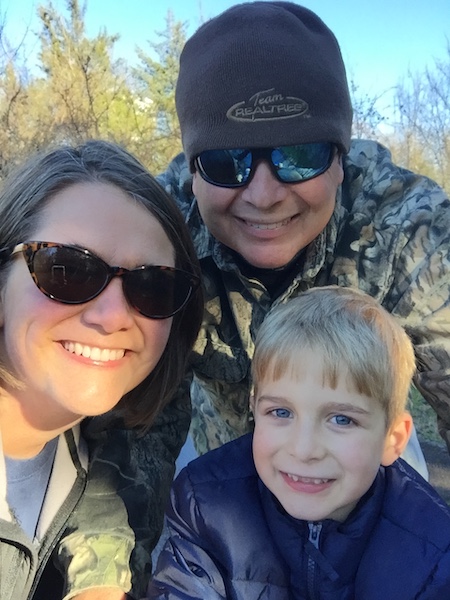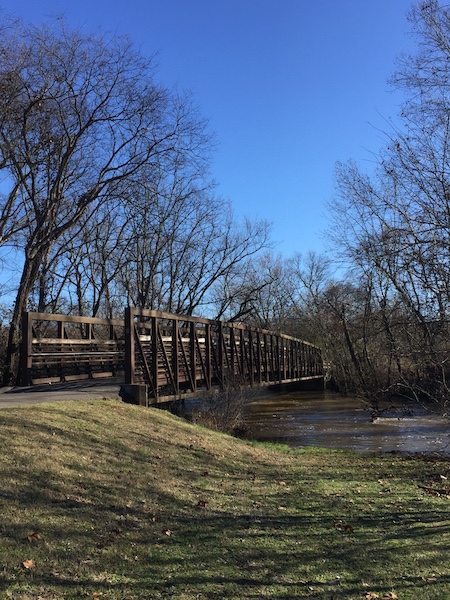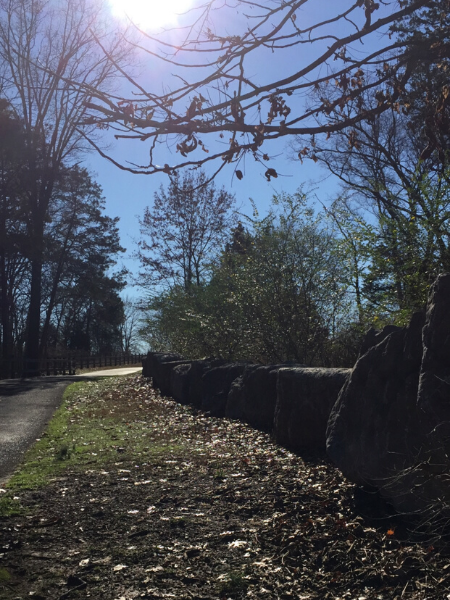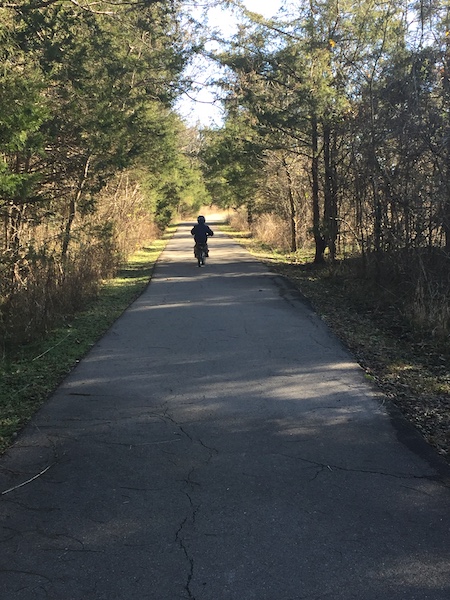 While Trent was off work for Christmas break we went and explored our local greenway system. I had walked on part of it but this time we went to a new area. It was an absolutely beautiful day and we ended up walking over 3 miles. Dalton rode his bike and had an absolute blast exploring everything!
---
That's it for December. Until next time when I have more scoop to share!