I pulled this Eggnog Eclair Dessert recipe out of a magazine last year and have been itching to try it ever since. And let me just say that it did not disappoint. Creamy eggnoggy pudding layered with vanilla wafers and topped with creamy chocolate…yes please!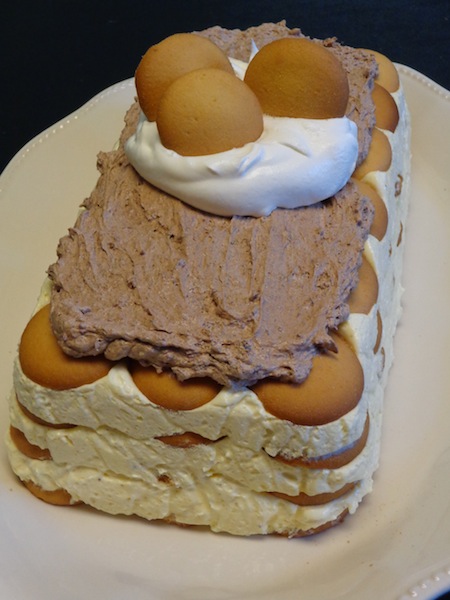 You'll be the hit of the party or get-together (or even your family – ha!) with this fabulous dessert. Plus, they'll think it was so hard to make when it really wasn't. (You guys know I'm all about easy recipes!)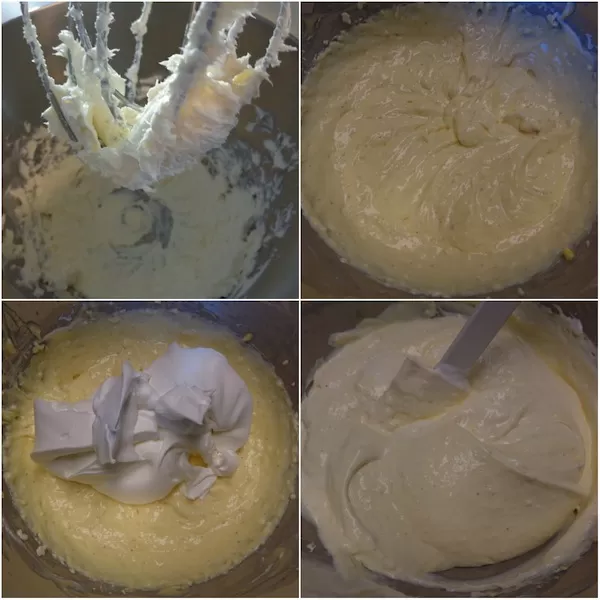 Beat your cream cheese, add a few ingredients, fold in your whipped topping and your base is ready!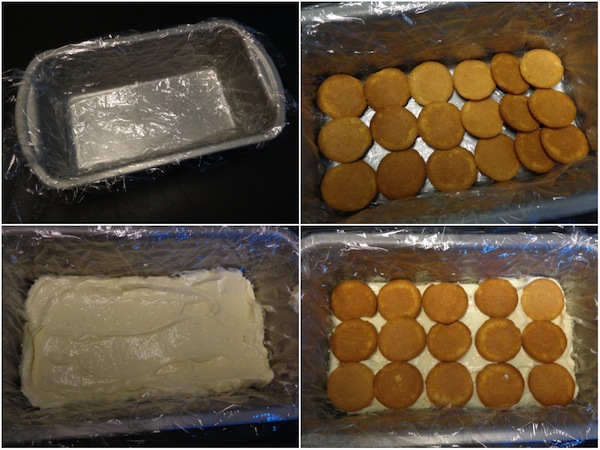 I used two pieces of plastic wrap to line my loaf pan – one each way so that every side would be thoroughly covered.
Layer, layer and layer and you're almost there!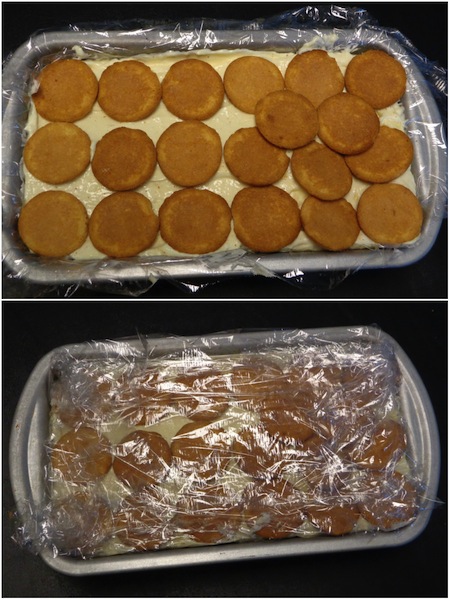 As you can see, I used extra vanilla wafers to fill in a few gaps and add a bit of support. After all, this is the bottom that no one is going to see so it doesn't really matter.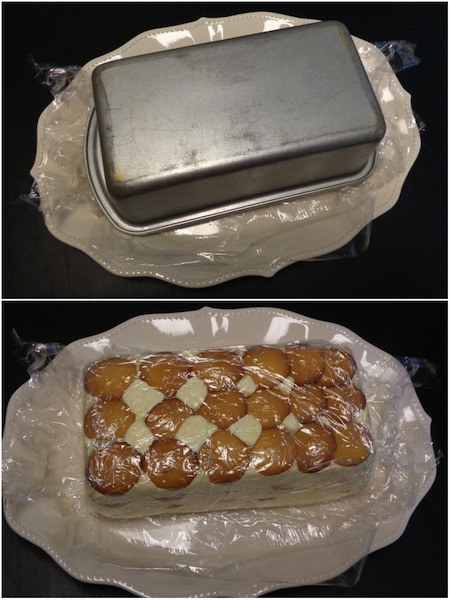 Remove the plastic wrap from the top of your loaf pan, place your platter on top of the loaf pan and flip it over. Removing it from the pan is a cinch.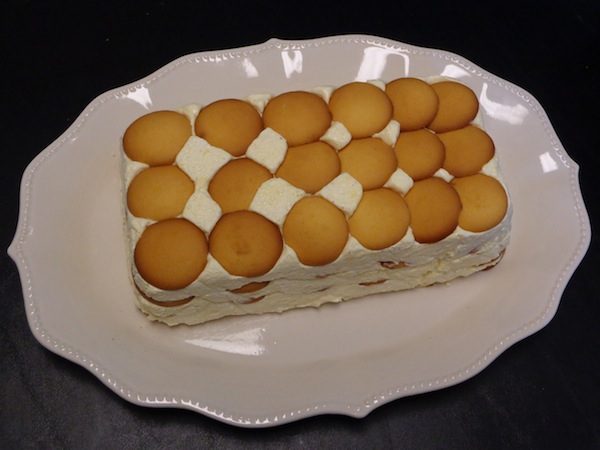 If you're not a fan of chocolate you could definitely leave it off of the top. I think it looks just as pretty and would taste equally as good without the chocolate.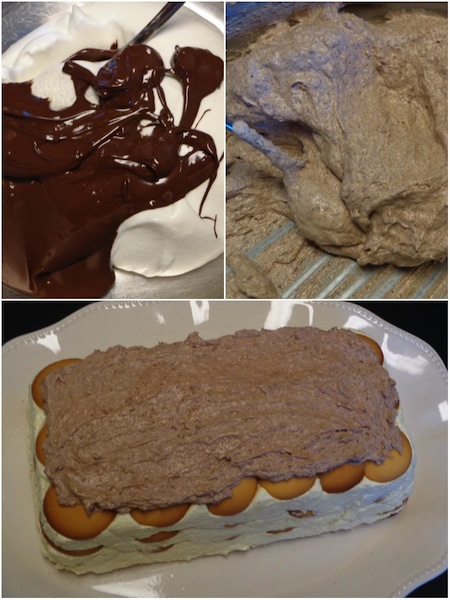 Eggnog Eclair Dessert
1 8-oz pkg Cream Cheese, softened
2 cups Milk
1 3.4 oz pkg Vanilla Instant Pudding
1/2 teaspoon Rum Extract
1/4 teaspoon Ground Nutmeg
1 8-oz tub Whipped Topping, thawed and divided
1 box Vanilla Wafers
2 oz Semi-Sweet Chocolate Squares
Beat cream cheese in a large bowl until creamy. Gradually add in milk and mix well. Add pudding mix, extract and nutmeg and beat 2 minutes. Using a spatula, fold in 1 1/2 cups of whipped topping.
Line a 9 x 5 loaf pan with plastic wrap. Arrange vanilla wafers, top-sides down, on the bottom of the pan. Cover with 1/3 of the pudding mixture. Repeat layers 2 more times, topping with remaining wafers. Cover with plastic wrap and refrigerate for 3 hours.
Invert your layered dessert onto your serving platter and remove plastic wrap.
Microwave your chocolate squares until melted, stirring every 30 seconds. Stir in whipped topping until well blended. Cool 1 minute before pouring over dessert.
Garnish with a dollop of remaining whipped topping and vanilla wafers.