If you're like me and frustrated at the cost of cable these tips are for you! We recently cut the cord and I'm going to show you how we save money on cable (and still get our favorite channels and shows).
Cable is EXPENSIVE and the cost is getting more outrageous by the day. For the past few years we've been calling our cable provider every few months to get our bill lowered. But even with doing that our bill kept creeping up and up and up.
So, we had enough and cut the cord and haven't looked back since! I'm so excited to share with you how we're still watching our favorite shows and are able to save money on cable!
Roku
Roku is a device that connects to your TV and internet to stream TV shows and movies. (See what's on Roku here and be sure to check out the free section.) I love that the Roku is a one-time fee with no recurring monthly fees after that!
There are a few different options for the Roku and we chose the Streaming Stick.
While there are free channels with the Roku there are also paid options as well. Here are a few of the top paid subscription services that can stream your favorite shows and movies.
Netflix
See what's playing on Netflix: I couldn't find a list of all of the shows on Netflix but I did find Only on Netflix
Cost: $7.99 a month.
Free Trial: 30 day free trial here
Tip: Netflix allows you to set parental controls.
Hulu
See what's playing on Hulu: TV Shows, Movies or Kids (You must setup your free trial before you can see what's playing through these links.)
Cost: $7.99 a month with limited commercials or $11.99 a month with no commercials
Free Trial: 7 day free trial here
Amazon Instant Video
Amazon Prime members have access to thousands of Prime Video titles at no additional cost.
Cost: $10.99 a month (Prime Membership)
See what's playing on Amazon Instant Video: TV Shows or Movies
Free Trial: 30 day free trial here
I don't know about you, but I'd rather pay $8-$12 a month than the $80 I was paying for cable!

Tip: Since each subscription service has a free trial I recommend that you try all of them to see which one is the best fit for you and your family.
HDTV Antenna
If you're like me, when you hear the word antenna you automatically think of rabbit ears that have foil on them. Well, my friend, I'm here to tell you that antennas have come a long way! Not only were we shocked to get over 30 channels but we were even more pleasantly surprised at how crisp and clear they are.
In my research of antennas I read good things about this Clearstream Antenna and this Winegard Antenna. One person even mounted the Clearstream Antenna to where his Dish was and used the existing cabling.
In the end Trent made us this antenna (it was much cheaper and super easy to make) and we have it in our attic area. Having it inside keeps it from being moved around when it storms.
Tablo
We haven't cut the cord before now because Trent likes to watch sports. He's rarely able to watch the games live so we wanted the capability to record the games so that he could watch them later.
Enter Tablo which gives you the capability to DVR shows from your HDTV antenna. Choose between the 2-tuner (records 2 shows at once) and the 4-tuner (record 4 shows at once) and play back on up to 6 devices at the same time.
While there is upfront cost to get your Tablo up and running (about $350 – unless you already have a streaming device) it is definitely worth it because it will pay for itself within 3-5 months, depending on your current cable bill.
Similar to cable providers, the Tablo does offer a guide to see what's playing. The free guide is only a 24 hour guide but you do have the option to purchase a monthly ($5.99), yearly or lifetime subscription. It's also worth noting that the guide has some really neat features that we didn't have with our cable provider. You can get a free 30 day trial of the guide when you register your Tablo.
Head over here to see which HDTV channels you can get in your area!
Here's how to set it up:
(1) Connect your antenna cable to your Tablo.
(2) Connect your external hard drive to your Tablo. (I learned that only certain external hard drives work with the Tablo. We're using this Western Digital hard drive and had absolutely no problems getting it to work with the Tablo.)
(3) Connect your Tablo to your router via ethernet cable or wifi.
(4) Stream your shows through your iPad, tablet, computer or on your tv through Amazon Fire TV, Android TV, AppleTV, Roku or Chromecast. (We opted for the Roku.)
I'll admit that as I researched about the Tablo I became a bit overwhelmed because of all the different items it required. So, let me try to explain it in layman's terms. Obviously your channels come from your antenna. The Tablo is what you need to have the capability to record the shows and the external hard drive is where your Tablo stores the recorded shows. The Roku (or other streaming device) then pulls the recorded shows and gives you the capability to stream it on the different TVs throughout your house.
Tip: If you're using an Apple product to setup your Tablo you'll need to use the Chrome browser. (I first tried with Firefox with no luck.) Setup your account at account.tablotv.com and connect your Tablo to your Roku at my.tablotv.com.

Stream Shows To Your TV Through Your Computer
If the above options aren't for you stream your favorite shows to your tv through your computer using an HDMI cable. (Note: All computers and tvs are different so make sure you have the correct connections on the HDMI cable that you choose.)
Here are just a few ways you can stream your favorite shows:
Paid Streaming Services
All of the paid streaming services listed above under the Roku section are available to stream on your computer or tablet. (There are free trials so I recommend that you try each of them to see which one best suits the needs of you and your family.)
Network Sites
Many networks like CBS, Fox, Food Network and more offer the ability to watch full episodes online for FREE! Simply visit your favorite channel's website to see if they offer free episodes.
Crackle
See what's playing on Crackle: TV Shows or Movies
Cost: Free (with commercials)
Series Cravings
See what's playing on Series Cravings: TV Shows
Cost: Free
Tip: Before you look around on the site or try to watch a video, check out these detailed instructions.
Series Cravings has a lot of pop-up ads and "extra buttons" on their site. You may see "Play Now" or "Watch It" buttons at the bottom of the screen (and elsewhere) when you visit the site. If a pop-up box opens in a new screen simply close it. (These links are how the site makes money and is able to stream to viewers for FREE.) Keep in mind that you do not need to sign-up for anything or give out credit card information.
Youtube
If all else fails, search Youtube. Seriously though, we couldn't find one of Trent's favorite shows anywhere else so I searched on Youtube. We were able to find the show (through the network's channel) and will be able to buy the entire season for $30.
Have you cut the cord? What's your favorite way to save money on cable?
---
More Ways To Save Money:
3 Ways To Watch Free Movies Online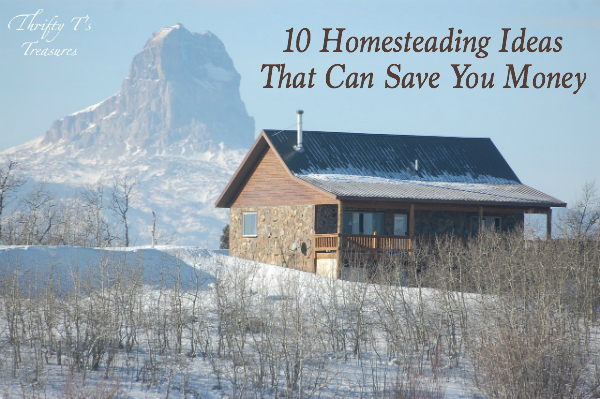 10 Homesteading Ideas That Can Save You Money
6 Effortless Ways To Save Money At Restaurants