Tired of Easter baskets that are full of junk? You'll love this list of creative and unique Easter Basket ideas for kids that focus on Jesus and his resurrection. It will be easy to put a smile on the faces of both your boys and girls when they see their basket filled with fun and cute items that are also practical and useful. (Don't worry, there's no candy on my list.) If you're not sure what to put in your baskets and you're looking for Christian themed ideas you've come to the right place!
(Need more encouragement and inspiration on your motherhood journey? Check out more family posts here.)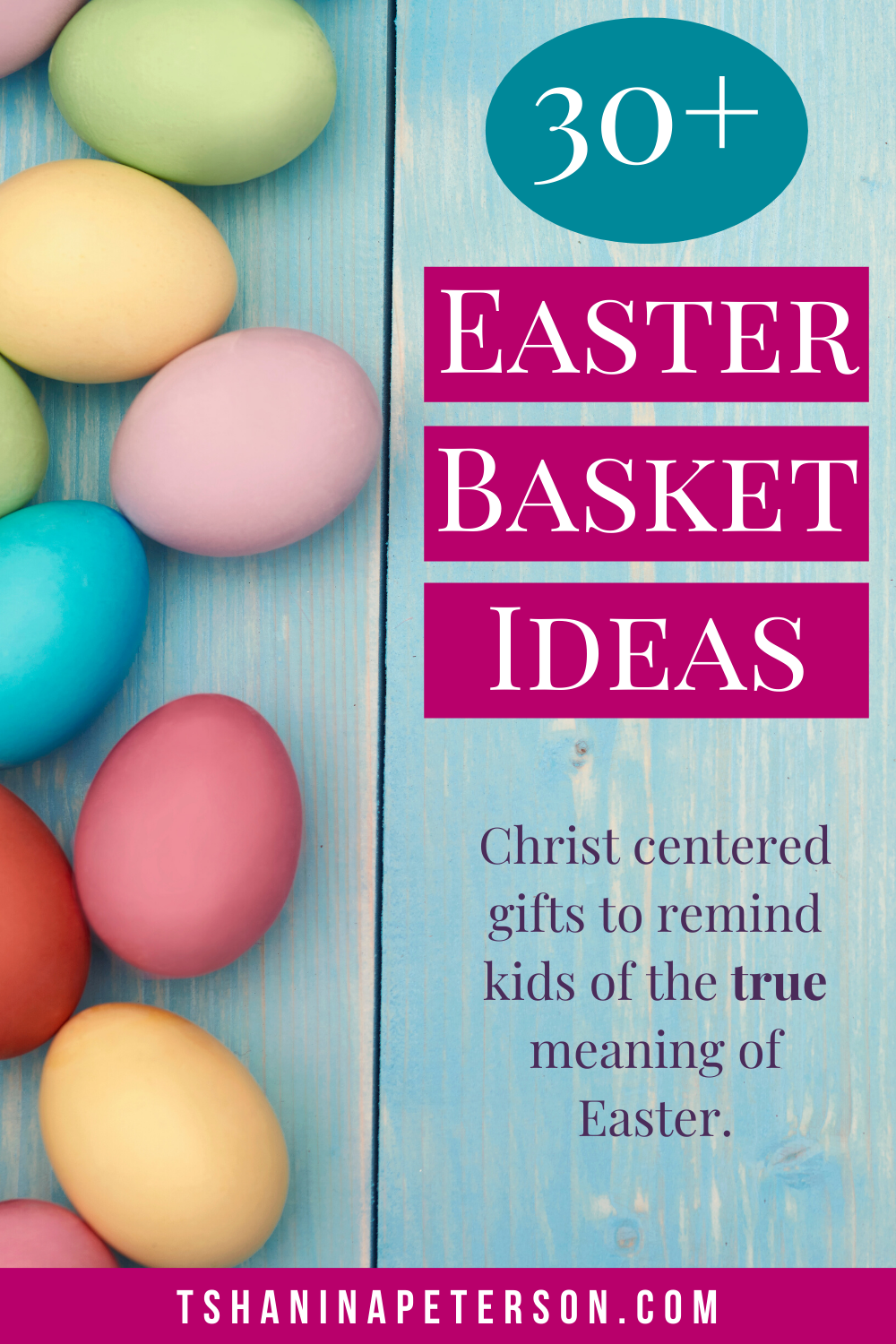 I've broken this list of Easter basket ideas for kids into three different areas: books for babies, gifts for 3-7 year olds and gifts for 8-12 year olds. Along with Christ-centered items I've also added a few "fun gifts" that were just too cute to pass up. As promised there's no junk or candy on this list.
You'll want to make sure to read all the way to the end of the post because I have some fun family activities that you can enjoy together (or even with friends.)
Easter Books for Babies and Toddlers
This board book is a wonderful way to introduce young hearts to the miraculous story of the first Easter. Sweet text and adorable illustrations will engage kids as they read along with parents and grandparents. A padded board book is a soft but durable selection for little ones, and kids will enjoy the "carry-me" handle as they take their book on-the-go. The small trim size makes this book a great package to place in a child's Easter basket!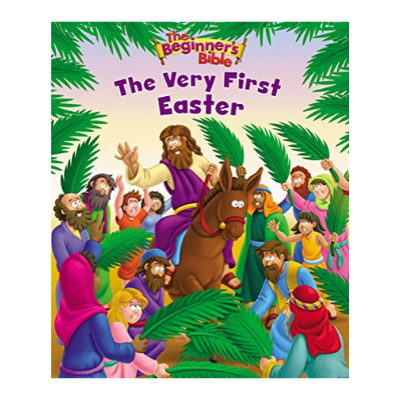 The Very First Easter introduces children to one of the most inspiring stories of all time: Jesus' death to save us from our sins. Readers will learn about the events leading up to Jesus' death and his miraculous return to life. With exciting new artwork from the bestselling The Beginner's Bible, this book will help children understand why we celebrate this special day.
Easter Basket Ideas for Kids Ages 3-7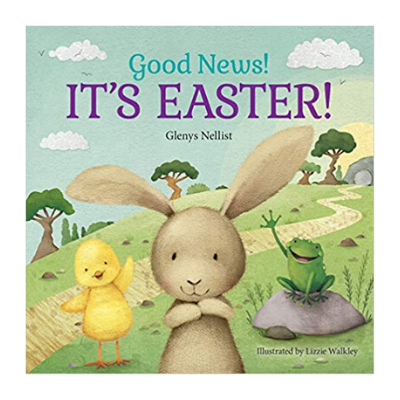 The Easter season is an exciting time of growth and reflection as both nature and our human hearts anticipate the hope of new beginnings. Through playful illustrations in nature, best-selling and award-winning author Glenys Nellist introduces children to the gift of salvation.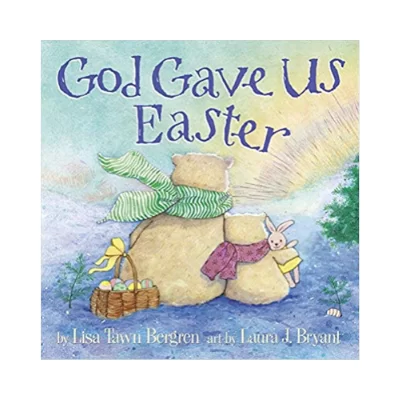 As Little Cub celebrates Easter with Papa, Mama, and her brother and sister, she begins to ask her papa questions about this very special day of the year.  Papa lovingly explains God's plans for his children, while taking Little Cub on a memorable walk through her stunning Arctic world, and he shares how Easter came about in clear, simple terms that even the littlest cubs can understand.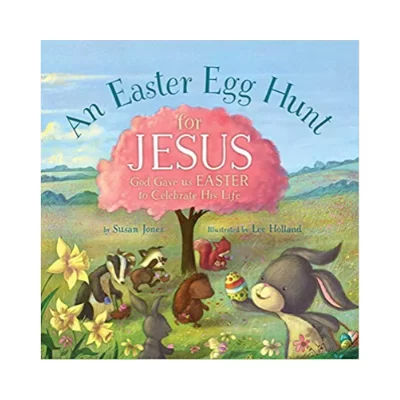 A quiet forest wakes up from its winter sleep. Buds blossom and trees stretch their branches—spring is here! All the animals are excited for the season of rebirth, because it means Easter is soon to come! Little Bunny and his friends get ready for the special and important day with an Easter egg hunt. But when Little Bunny makes a mistake that makes him think he's ruined all the fun, his friends and family come together to help him understand the meaning of Easter—a celebration of Jesus's resurrection and the new life He offers us.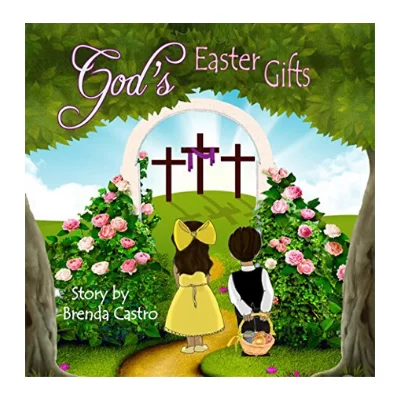 Bella and Pablo love Easter egg hunts. So many wonderful goodies just waiting to be found inside each egg! But the brother and sister are about to discover there's much more to Easter than candy and toys, as they embark on a very special Easter egg hunt that will reveal all of God's greatest gifts to us.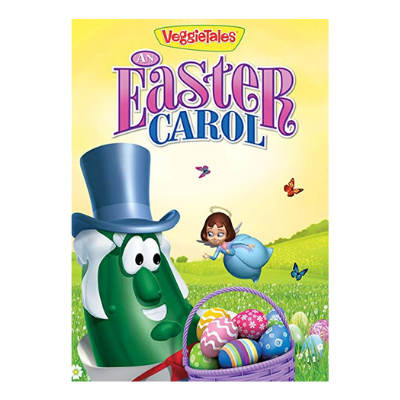 Ebenezer Nezzer is out of control! He's trying to make Easter bigger than ever by filling London with plastic eggs! But just how hard can his mechanical chickens work before they're… well, fried? In just one unforgettable day and night, Cavis and Millward (Bob and Larry) and a music box angel named Hope must convince Nezzer that Easter is about more than candy and eggs. Inspired by Dickens' Christmas classic, this very special VeggieTales film explains why millions of Christians around the world celebrate Easter past, present and future.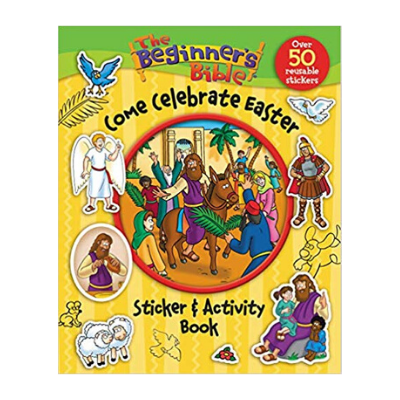 The Easter story comes to life through age-appropriate puzzles, activity pages, and stickers in this friendly and fun The Beginner's Bible Easter Sticker and Activity Book featuring classic art and simply written content from The Beginner's Bible.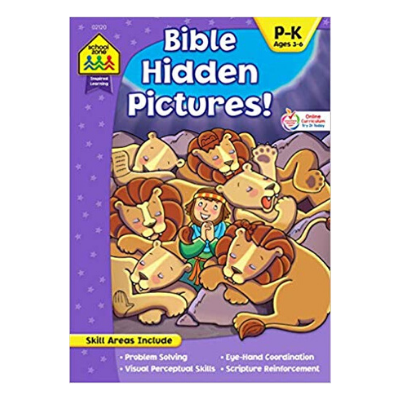 Children will love searching for the hidden objects in pictures inspired by the Old and New Testaments. Each page contains a story that will remind children of God's love and faithfulness.
Removable background scenes include Daniel and the lion's den, David and Goliath, Jonah and the whale, Joseph parting the red sea, Noah's Ark.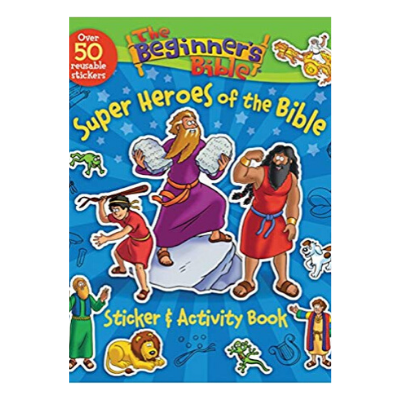 Bible heroes come to life through age-appropriate puzzles, activity pages, and 50 reusable stickers in these friendly and fun sticker and activity book featuring The Beginner's Bible classic art and simply written content.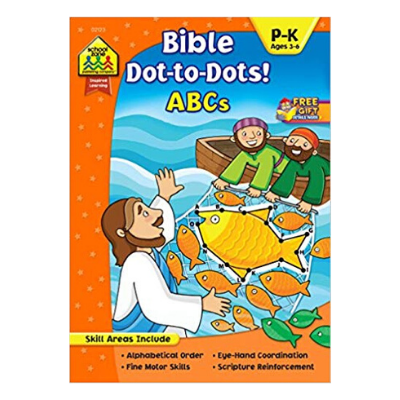 Children will love connecting the dots with pictures inspired by stories from the Old and New Testaments. Each page will contain story that will remind children of God's love and faithfulness.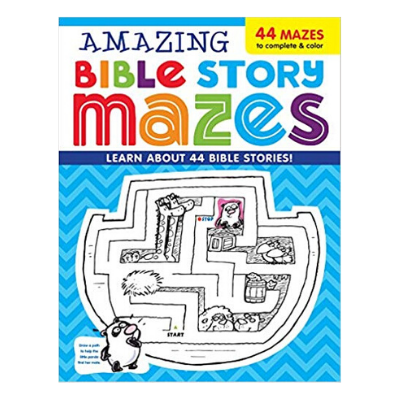 Amazing Bible Story Mazes promises hours of adventure for the little ones in your life as they learn about forty-four Bible stories while completing each related maze. Every puzzle features key highlights from a classic Bible story and a prompt that encourages kids to take part in the Bible story. In "In the Beginning," kids are prompted to help Adam find the lost lamb. In "Noah's Big Boat," the maze is solved by helping the animals find their way to the ark. "The Walls Came Down" prompts children to help the Israelites march around Jericho and back to camp.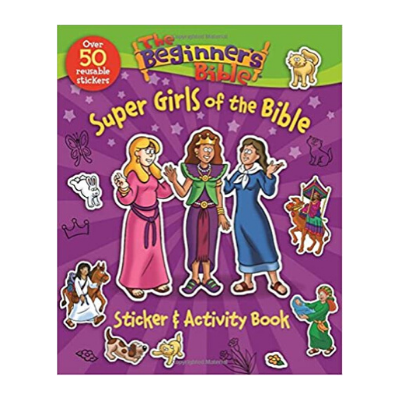 Amazing women of the Bible come to life through age-appropriate puzzles, activity pages, and 50 reusable stickers in these friendly and fun sticker and activity book featuring The Beginner's Bible classic art and simply written content. Children will love learning about Deborah, Ruth and Naomi, Queen Esther and more as they delight in the stories, art, and activities in The Beginner's Bible Super Girls from the Bible Sticker and Activity Book.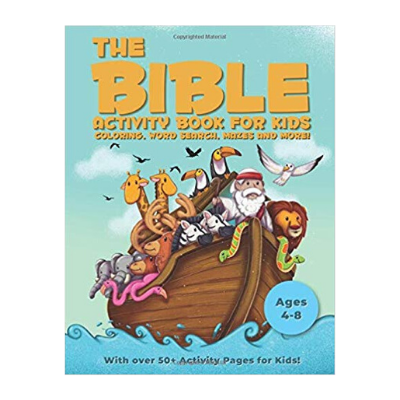 Featuring over 70 pages of fun Bible activities such as; full-page drawings for coloring, missing letters, dot to dot, spot the difference, mazes, numbers and more! This engaging and educational activity book is packed with activities that will entertain your Bible loving kids for hours, learning as they have fun!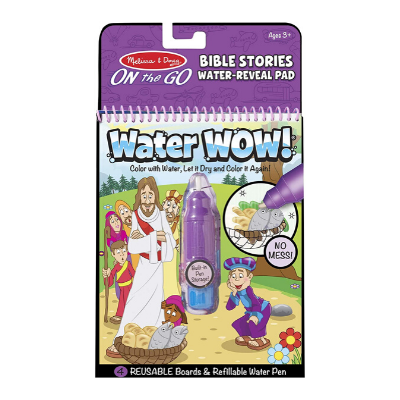 Our Bible stories coloring book with water pen for kids features 4 reusable white pages that include simple line drawings when they are dry, then are filled with color when wet.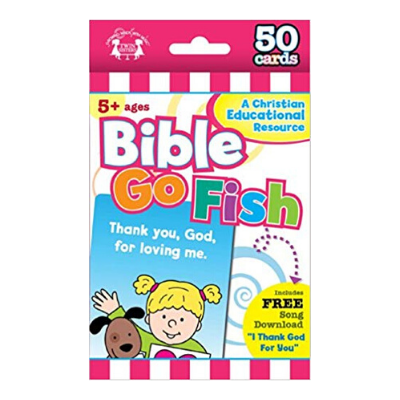 Bible Go Fish adds an inspirational twist to the classic card game. Each card in this delightful deck reminds us to be thankful for all of God's blessings: family, sunny days, Jesus…and more!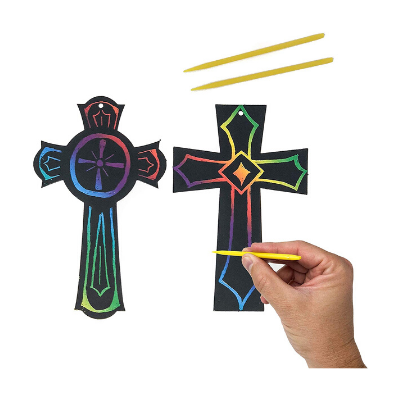 Fun craft kit that includes scratching tool to remove black surface to reveal colorful rainbow scratch paper underneath
This set will round out the creative play experience and give kids another engaging option for screen-free fun
Bling it up with the Special Effects Glitter Sidewalk Chalk. Children can create attention-grabbing messages and shimmering drawings that pop. They can also use the sidewalk chalk to add a dazzling twist to traditional chalk games, including hopscotch, tic-tac-toe, and four square.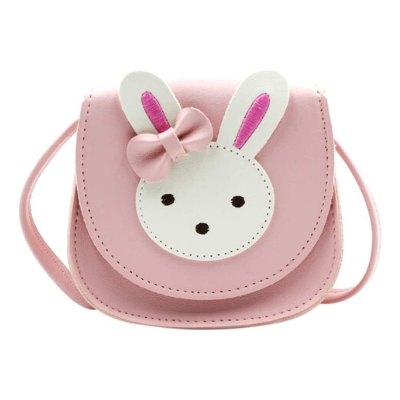 Your little girl will love carrying her treasures around in this adorable purse.
Easter Basket Ideas for Kids Ages 8-12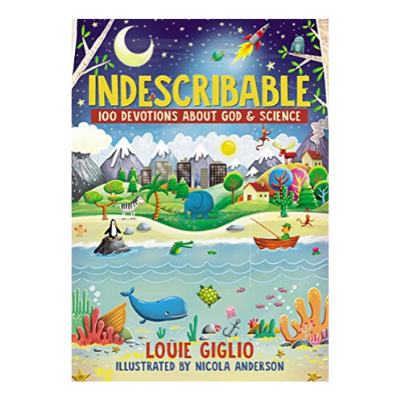 Indescribable displays the majesty of creation with scientific findings, photography, and original illustrations. These 100 devotions encourage awe at God's creativity with an in-depth look at:
Space, Galaxies, Planets, and Stars
Earth, Geology, Oceans, and Weather
Animals–from Hummingbirds to Dinosaurs
Our Minds, Bodies, and Imaginations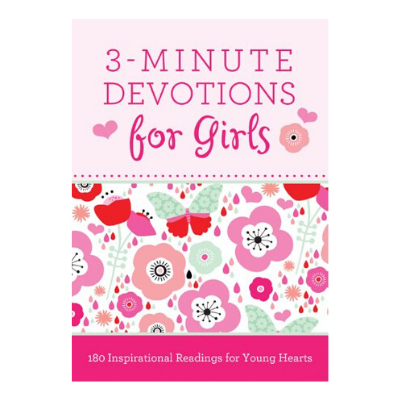 This delightful devotional packs a powerful dose of comfort, encouragement, and inspiration into dozens of readings designed to meet you right where you are in life. Meditate on a scripture selection; read through a devotional created just for you; read a prayer designed to help jump-start your conversation with God. In only 3 short minutes, you'll be on your way to beautiful blessings!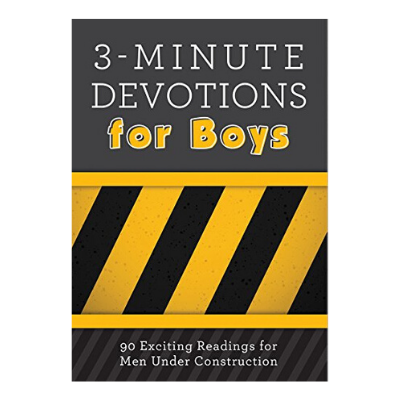 This book offers 90 readings that speak directly to the interests, needs, and dreams of you "men under construction"—with plenty of fun references to sports, video games, machines, and all those things you enjoy. In three minutes' time, you can 1) consider a relevant scripture selection; 2) read a devotional that explains God's Word in light of what boys experience in life; and 3) read a prayer designed to help you jump-start a conversation with God.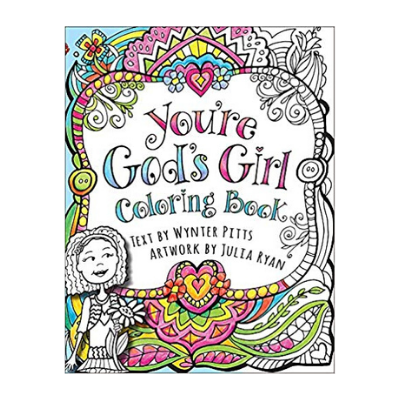 Now you can take God's amazing truths into your heart as you add color to these 37 cool designs using your crayons, colored pencils, watercolors, or markers. Coloring is a fun way to spend some alone time—or invite some girlfriends over and make it a party.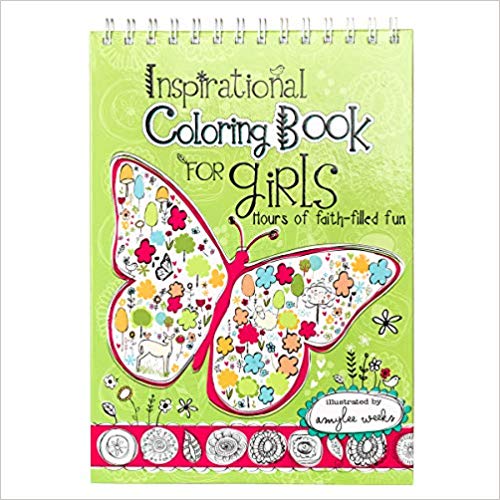 This coloring book has Biblical verses familiar to kids to create a faith-filled coloring page that will enchant your girl. Join in the fun – the perforated pages make this a shareable pastime. When you're finished, hang your artwork for constant encouragement.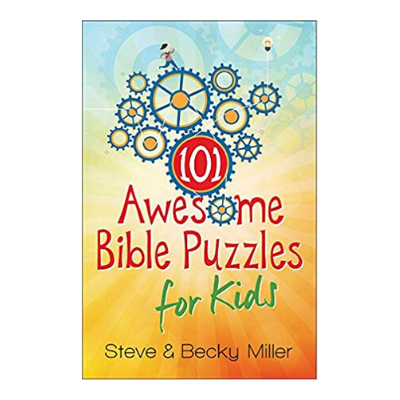 Here's a fun and safe way to let your kids try out their detective skills. This entertaining collection of Bible puzzles provides ample opportunities for your kids to challenge themselves or match wits with a friend as they search for hidden words, find their way through mazes, and solve riddles.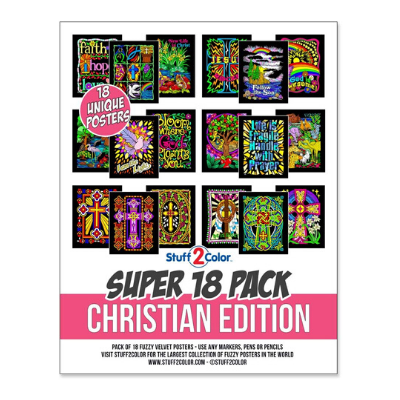 Use any markers, pens or pencils to color these fuzzy posters.
Good for kids to diy what they want with the slime (animals, flowers, trees). Exercise their kids' coordination, ability of hands, eyes and brain, develop the kids' creativity and imagination.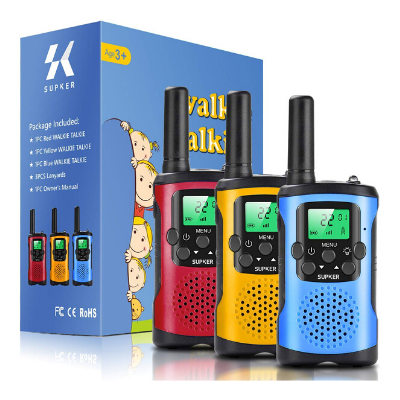 Bring the kids endless hours of fun and happy childhood memories.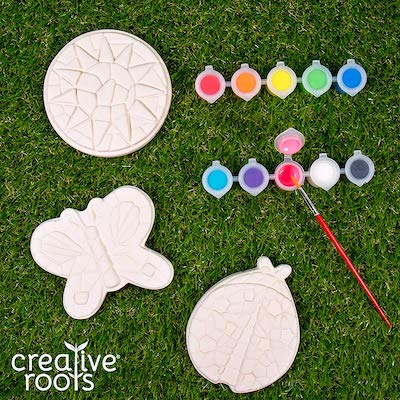 Design 3 ready-to-paint stones including a lady bug, a butterfly and a cheerful sun!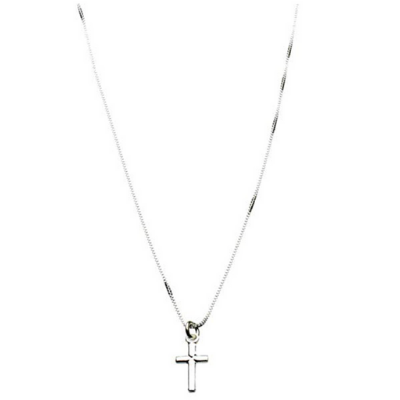 She'll be able to wear and share her faith with this sterling silver necklace.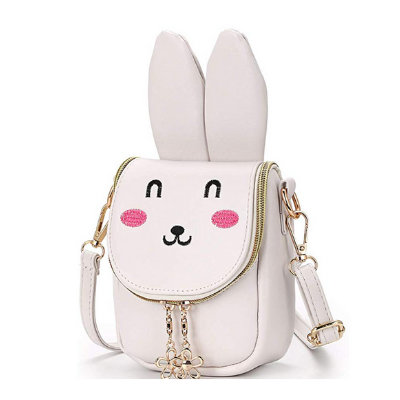 How cute is this crossbody purse!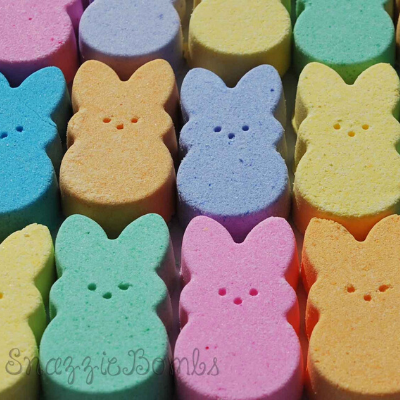 These adorable bath bombs will be the perfect touch in her Easter basket.
Easter Activities for the Family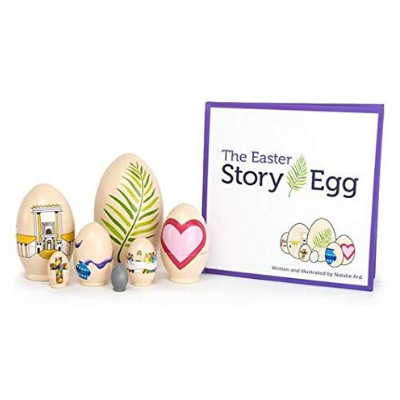 Help your children reconnect with the TRUE meaning of Easter this year with this keepsake nesting set and NIV bible based rhyming story.
Start on Palm Sunday by reading the introduction of the book and Palm Sunday story, while holding your nesting egg set. On Monday, open the Palm Sunday Egg to discover your new Egg and read the story of House of Prayer Monday in your book Continue in this pattern until Easter Sunday.

Send your children on a hunt that will lead them to the treasure of Easter. Read the story together, open each egg, and find the surprise inside – each a symbol of Jesus' journey to the cross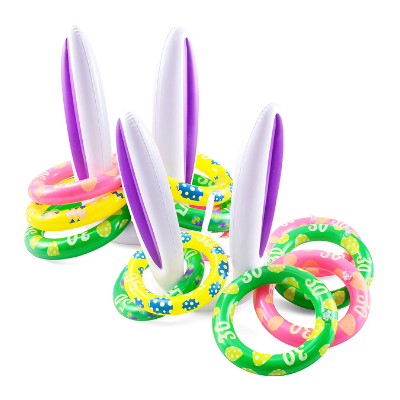 Create a fun, memorable Easter egg hunt this spring with this ring toss set.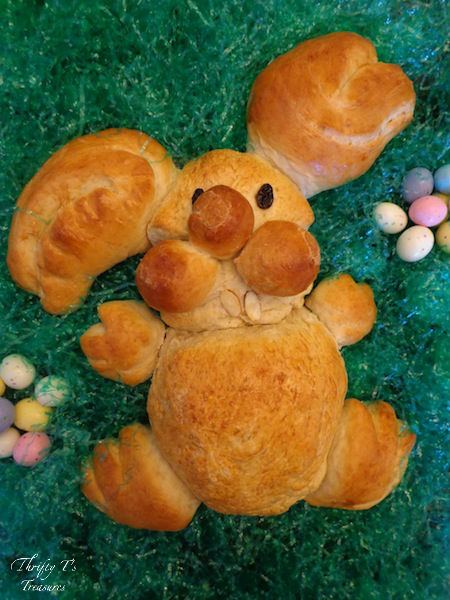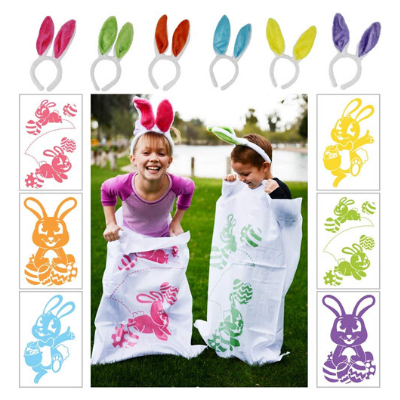 The kids will have a blast (and burn off some energy) with a potato sack race.
I hope this list of Easter Basket ideas for kids has given you a ton of inspiration as you fill your kids' baskets!