The Scoop is a fun way to share what's been going on in our family this month. You'll also learn what I've been watching, must read books and anything exciting that you missed on Instagram Stories.
How would you like to receive the scoop in your email inbox every month? Simply sign up here.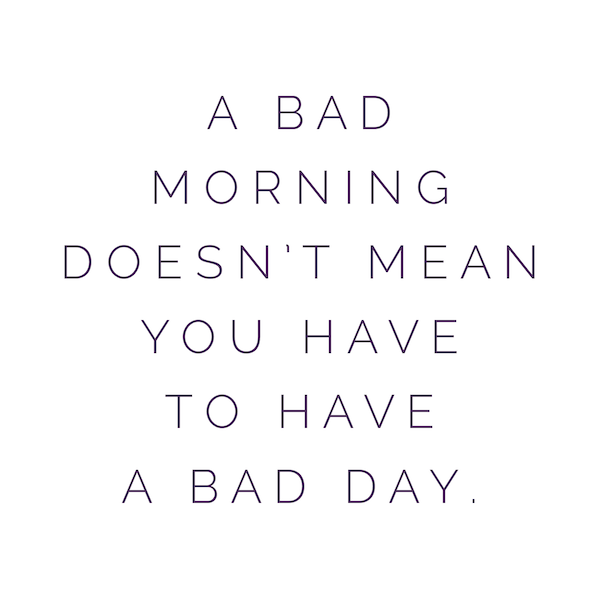 You woke up tired and don't want to face the day.
Your teenager won't get out of bed which is going to make you late.
Your little one doesn't like the clothes you picked out and proceeds to pitch a fit. (Yes this happened to me today.)
You have a few tasks on your list for the day that you just don't want to tackle which gives you a bad attitude.
Do any of these scenarios sound familiar? If so, when they happen you have a choice to make. You can continue that bad attitude through the rest of your day or choose to have a good attitude.
Friend, the latter is always better.
Head over here for more encouragement and inspiration? 
---
Did you miss this on Instagram Stories?
If you're not following along on Instagram you're missing out. Click here to join the fun.
Ultima Replenisher – If you have a hard time drinking water or getting enough electrolytes this is for you!
Pumpkin Roll – This is always a hit with my family.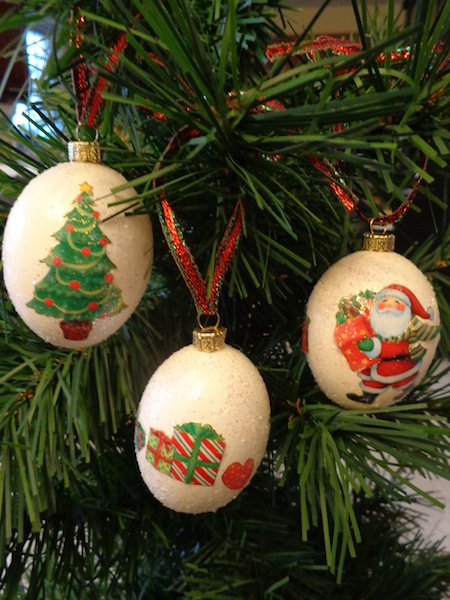 DIY Egg Ornament – These make fantastic gifts.
Creamy Cauliflower Sauce – I used this in lieu of cream of chicken soup in my green bean casserole.
Chicken Pot Pie – When my family was in town for Thanksgiving I whipped up this comfort food. It was a hit!
Gift Guides
---
Currently Watching
Seal Team (CBS) – This is my favorite show right now.
Shark Tank (ABC) – I'm always so intrigued at the ideas people dream up.
The Crown (Netflix) – I've watched one episode of the newest season and am excited to dive into the rest.
Harriet – If you missed this one when it was at the movies you MUST watch it when it comes out on DVD. Based on the true story of Harriet Tubman…this was so good and I can't wait to see it again.
What are you currently watching?
---
Our Family
As I was gathering pictures to share with you I realized that I didn't take very many pictures at all in November.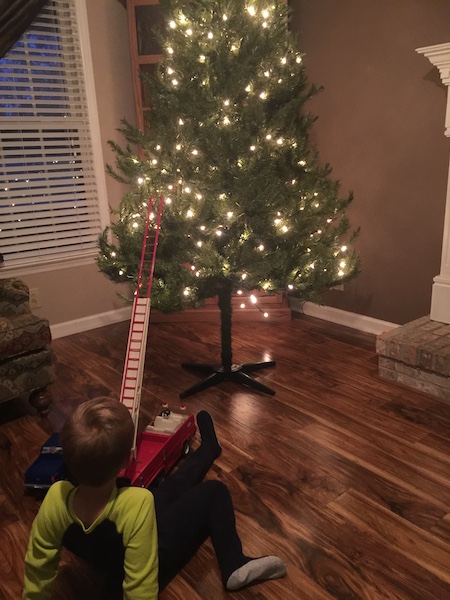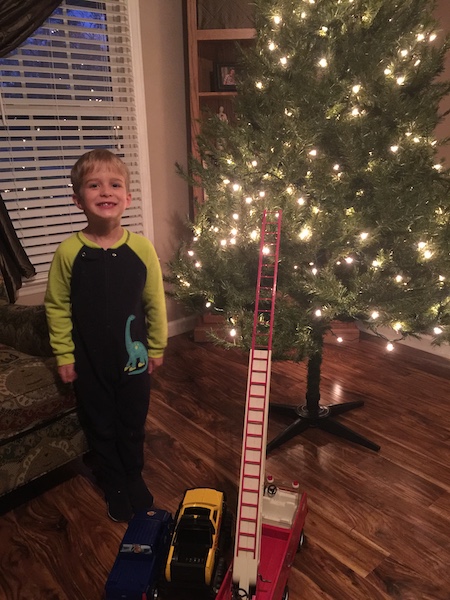 When Dalton heard that we were decorating the Christmas tree he ran and got his trucks to come help. He was so excited that his ladder truck could reach up to the tree. (Obviously this is the tree pre-decorations. For some odd reason I failed to get a picture after we decorated. It's a good thing we still have time!)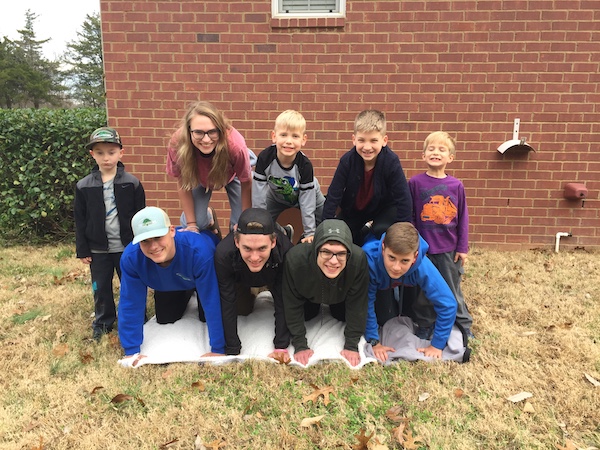 Thanksgiving was with my family this year. (We flip-flop between families every year so that we're not rushing around going from place to place and can relax.) Except for one brother-in-law, the entire family was together. As always, Dalton had a blast hanging with his cousins!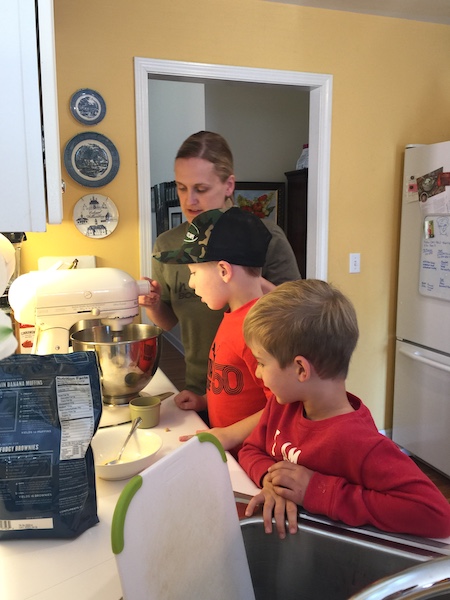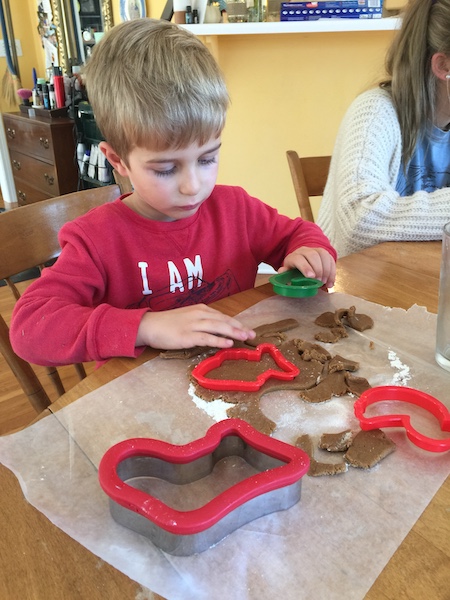 It's a tradition to make Christmas cookies with Aunt Leah, but since we were together for Thanksgiving they made them a bit early. Watching the kids decorate the cookies was hilarious…let's just say sprinkle and icing overload. They had a blast!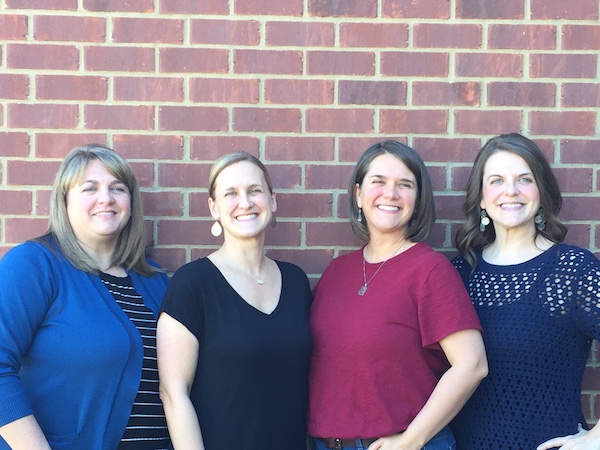 These are my precious sisters! Two live out of state so the four of us are only together maybe two times a year. So you can imagine how I treasure our time together!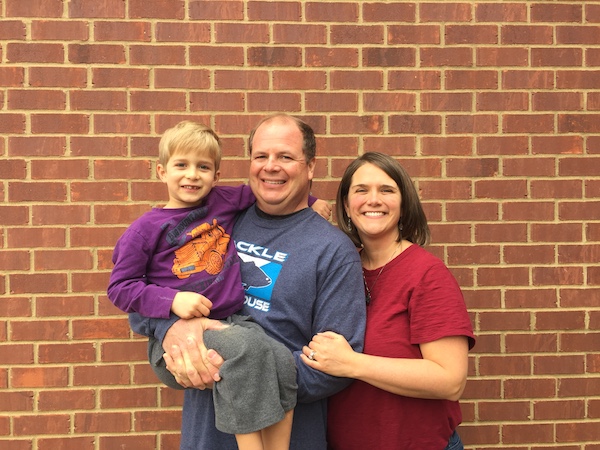 I may not have taken very many pictures this month but I did remember to get a family picture on Thanksgiving. And I'm so glad that I did because it turned out great!
---
Must Reads
The Curiosity Keeper and Dawn at Emberwilde – These are books 1 and 2 in the Treasures of Surrey Collection. Such easy and fun reads. (This series is so good that I've already started book 3.)
The Last Battle – This is the last book in the Chronicles of Narnia series. They were all fun reads and loved how the gospel was woven in the stories.
Dalton's Favorite Reads
You Choose Stories: A Field Trip Mysteries Adventure
What are you and your kids currently reading?
---
That's it for November. Until next month when I have more scoop to share!