The Scoop is a fun way to share what's been going on in our family this month. You'll also learn what I've been watching, must read books and anything exciting that you missed on Instagram Stories.
How would you like to receive the scoop in your email inbox every month? Simply sign up here.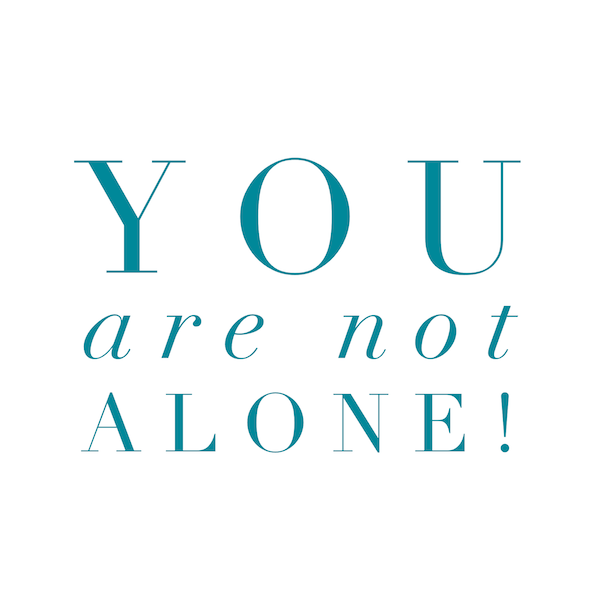 My friend was going through a hard time. As she authentically shared from her heart she told me that she felt all alone. I understood because I've been there. When you're having a hard time you feel like you're curled up in a dark pit all by yourself.
I gently reminded her that she's not alone, even naming her support system and those who desperately love her. I encouraged her to believe the truth, and I want to do the same for you if you're feeling alone today.
Take off the blinders and looked around at all the people that are in your life. Even if it's not the one person that you desperately want standing beside you, I have no doubt that you have a lot of people that love you and support you.
More importantly, the Creator of the universe adores you and is right there by you. Deuteronomy 31:6 is one of the many verses that reminds us that He will never leave us or forsake us!
"Be strong and courageous. Do not be afraid or terrified because of them, for the Lord your God goes with you; he will never leave you nor forsake you."
You are not alone my sister. Believe it!
Head over here for more encouragement and inspiration? 
---
Did you miss this on Instagram Stories?
Friend, if you're not following along on Instagram you're missing out. Click here to join the fun.
You won't be able to tell from this list, but I promise that we did more than just eat and talk about food on stories.
No Bake Chocolate Peanut Butter Protein Balls – I made a batch of these to take on our road trip to Destin. They were perfect at the beach.
Copycat Chocolate Chip Brownie Larabar Bites – Yet another item that's perfect for road trips and eating on the beach.
Slow Cooker Lasagna – I love this recipe because you don't have to boil any noodles.
Zucchini Bread – My friend loves this recipe so I whipped up a loaf for her.
One question I asked was, "My whole house feels clean when ______ is clean." My answer is the kitchen countertops. What's yours? (Share in the comment section below!)
---
Currently Watching
Poldark (PBS) – I'm so sad it's the final season of this awesome show, but I'm loving every minute of it.
Seal Team (CBS) – I'm always intrigued by this show and often wonder if this is what Seal life is really like.
FBI (CBS) – Started season 2 and it's just as good as the first season.
Shark Tank (ABC) – Watching is always inspiring to this entrepreneur.
What are you currently watching?
---
Our Family
At the beginning of the month we snuck away and headed to the fabulous beaches of Destin, Florida.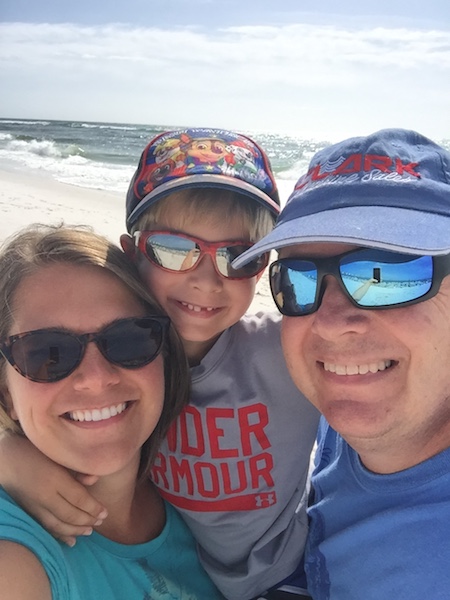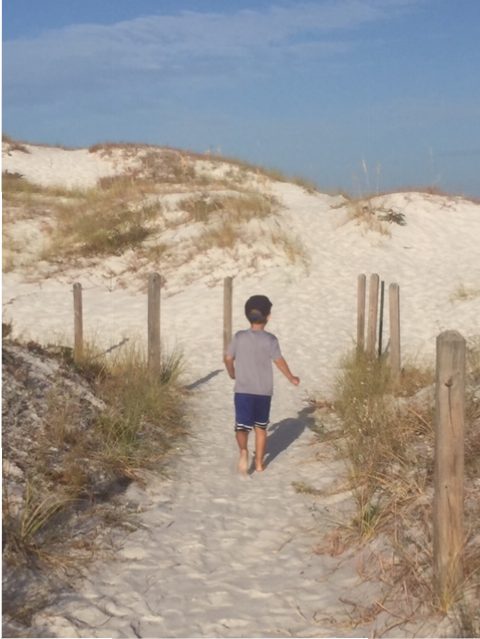 From riding the waves in the ocean and getting buried in the sand (while giggling the entire time) to hunting crabs at night and swimming in the pool, Dalton had a blast on his first trip to the beach!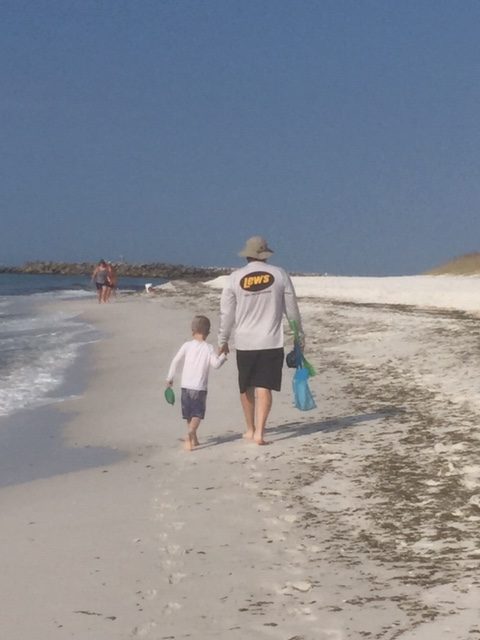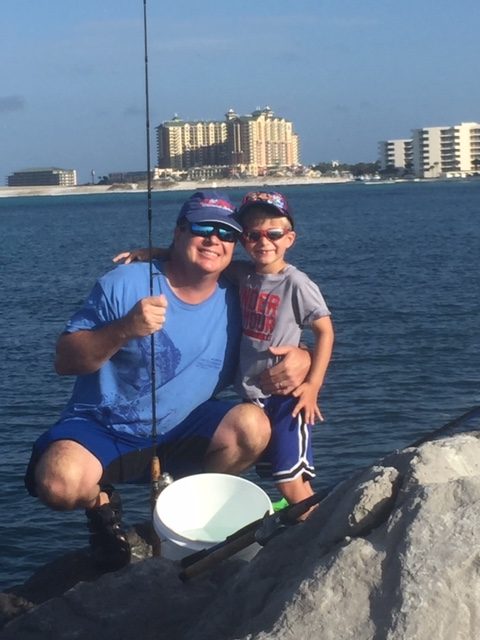 As you can see, Dalton and Trent were like two peas in a pod. Everything that Trent did Dalton wanted to do too.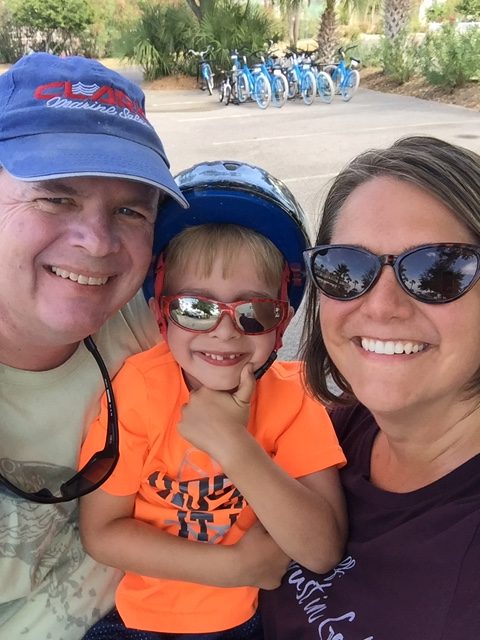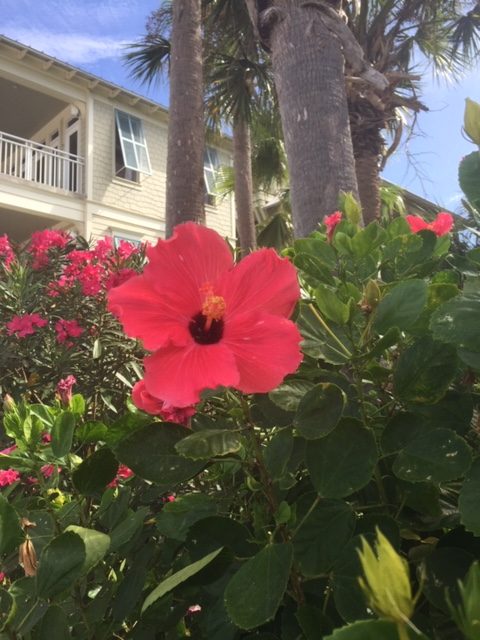 There was plenty of time at the beach and pool but we also rode bikes and had plenty of yummy food. (Trent finds the best places for us to eat at!)
We stayed at a new (to us) place in Destin and you can read my completely honest Magnolia House review here.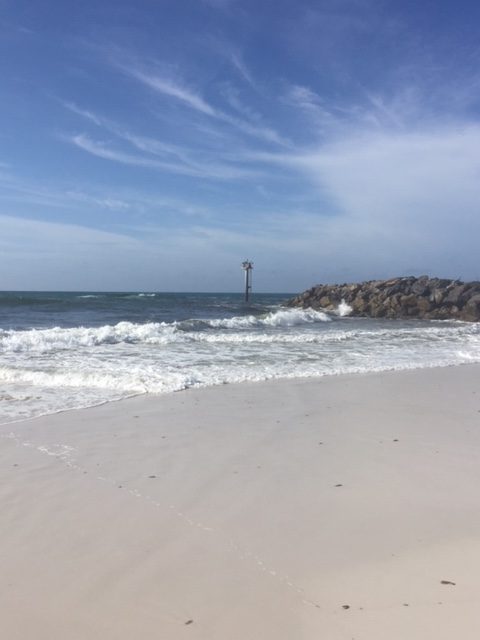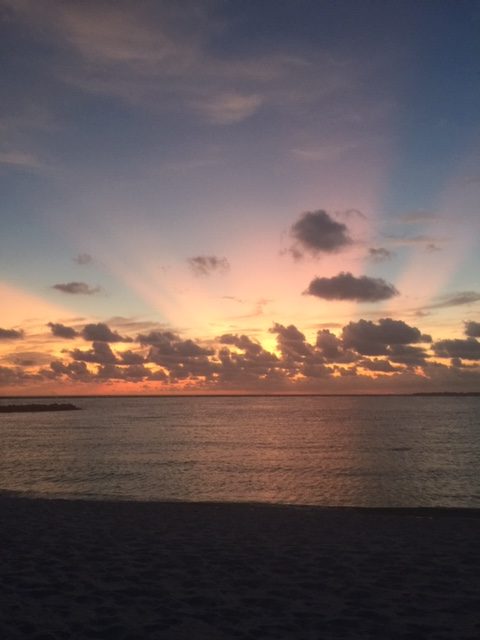 It's hard not to feel close to God when you're in such a beautiful place. Until next time Destin! We had a blast, made a ton of memories and can't wait to visit again.
Happy Birthday Dalton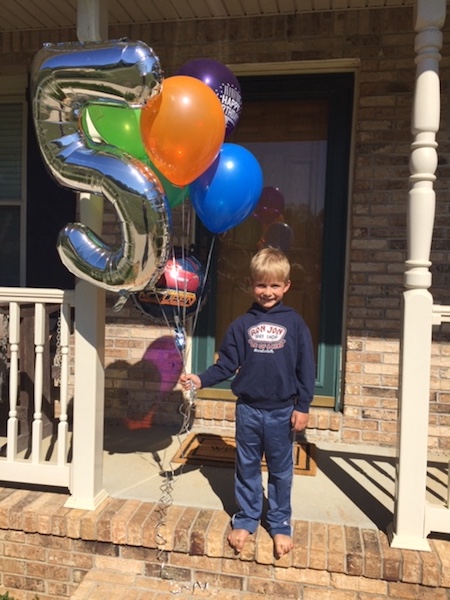 It's hard to believe this precious little boy is 5 years old. The saying "the days are long but the years are short" really is true!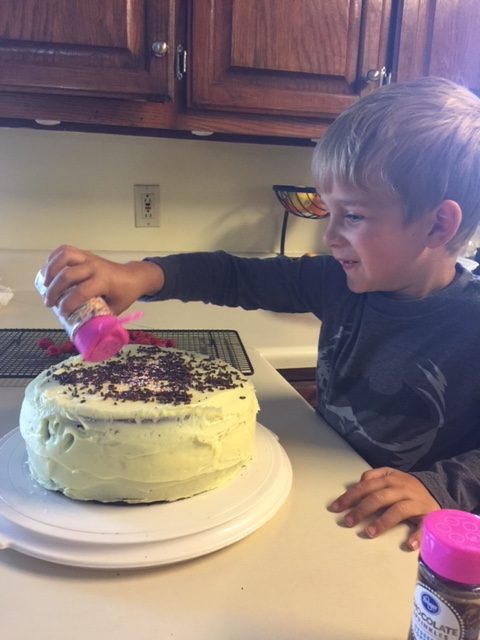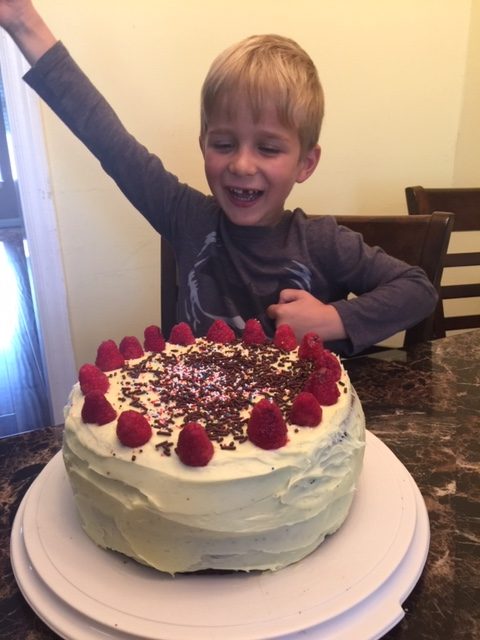 For months he's been dreaming about his birthday cake and he said that he wanted a chocolate cake with strawberry icing, sprinkles and cherries. At the last minute he changed his mind and opted for lemon frosting and raspberries.
He had so much fun decorating it and I was quite surprised at how tasty the chocolate and lemon combination were. (Can you tell I wasn't sure how it was going to taste?!)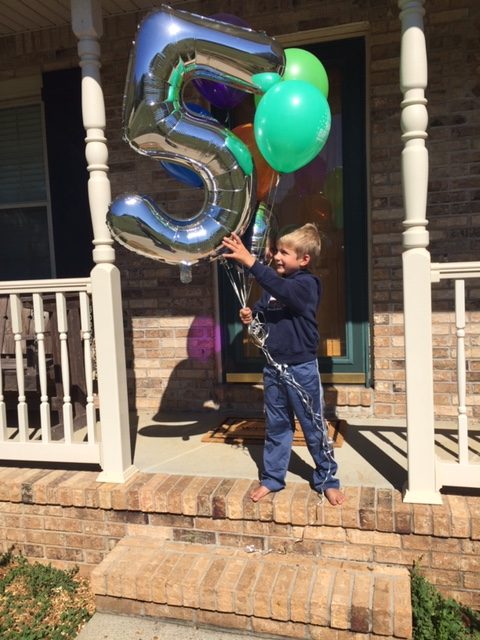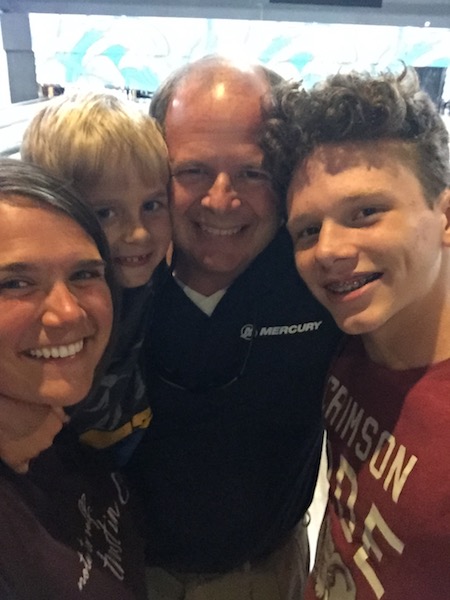 I wanted to do an experience for one of his gifts, so that he'd know that gifts aren't always about things. We chose to take the family bowling. As we were bowling he turned to Trent and said that he'd really like an "opening gift" not just a "doing gift." HA!
We also had special birthday meals. He chose chocolate pancakes and supper from "the bread place" (a Greek place that has his favorite pita bread)
There's no doubt that Dalton had a fabulous birthday!
Pumpkin Carving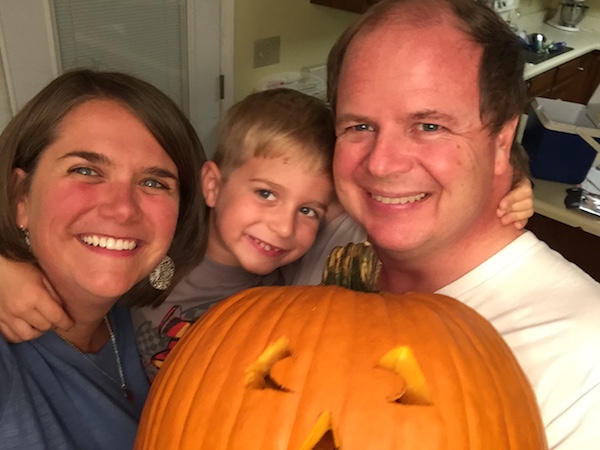 Last year was the first year I remember ever carving a pumpkin. It was so much fun that we to make it a tradition. It was a team effort. I cleaned out the pumpkin while Trent did the actual carving (because he's much better at it than I am).
If you've never tried taking a family pic with a jack-o-lantern let me just tell you that it's quite challenging. But we sure had fun (and a lot of laughs) doing it!
Another First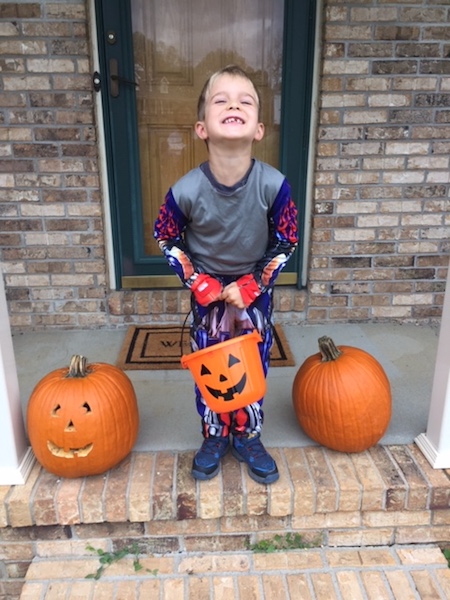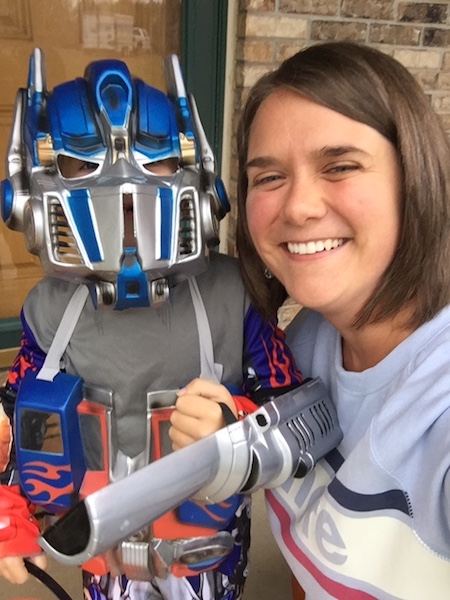 This was Dalton's first year trick or treating. I haven't taken him in the past because we rarely eat candy. (It's kind of hard to give a kid a bunch of candy and then take it away.)
He asked if he could go this year and so we did. We went to both a fall festival at our church and through our neighborhood, and I did let him choose a few pieces to enjoy before we sorted everything.
Since we don't eat much candy, here's what we did with it: I set aside the hard candies because those weren't an option for him to eat. Then I pulled out the candy with dyes (the dyes are super hard on our bodies) and traded those pieces for a Hot Wheels car that he got to pick out. Both the hard candies and pieces went with daddy to his coworkers. We were left with mostly chocolate pieces. It was a great compromise and everyone was happy in the end.
---
Must Reads
Now You're Speaking My Language – It's been a while since I've read a marriage book and I really enjoyed this one. This book is very thought provoking and if put into practice will help your marriage grow.
The Back Door To Your Teen's Heart – I decided to read this one to learn how to best love on our 13 year old neighbor. This book is written by two ladies who counsel teens and is an excellent read.
The Silver Chair – One more book down in the Chronicles of Narnia series.
Dalton's Favorite Reads
When it comes to books, Dalton is pretty set in his ways. There's no doubt that The Boxcar Children are his favorite. They're on repeat both at the library and on his audiobooks.
I've been trying to try new series because we've read/listened to almost all of the Boxcar Children. On a recent visit to the library we picked up the You Choose Stories: A Field Trip Mysteries Adventure. I thought he would enjoy it because the child gets to choose what the characters do in the book.
As we sat down to read, he was adamant that he didn't want to read it but I made him try it anyways. (Because I'm the mom, right?!) Halfway through the book he asked if there were any more in the series because he really liked it. What can I say, it was a great teaching moment about why it's important to trust mom.
What are you and your kids currently reading?
---
That's it for October. Until next month when I have more scoop to share!