How would you like to receive the scoop in your email inbox every month? Simply sign up here.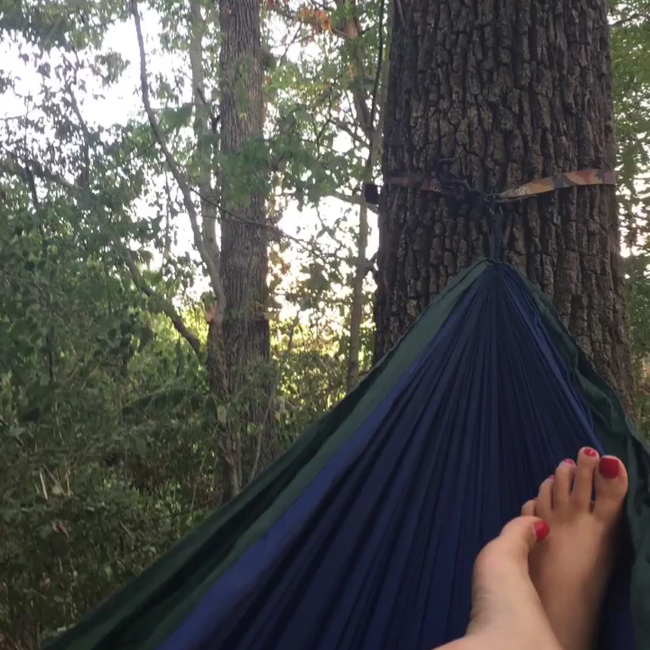 "Lucky you!"
That was the comment I received after sharing on my Instagram stories about taking a few minutes to myself and hanging out in the hammock on Sunday afternoon.
She went on to say that she rarely gets a few minutes to herself. And oh how my heart broke for her!
The truth is, I have to be very intentional about taking time for myself or I'll feel totally empty inside and have absolutely nothing to give to my family. Trust me, it's not a good feeling.
And I want to remind you to be intentional about taking time to refresh and renew yourself too. Whether it be a five minutes a day, an hour a week or a day to yourself once a quarter, carve out that time for yourself. And don't feel guilty because it will help you be the best person that you were created to be!
I'd love to know what you do to refresh and renew yourself.
---
Did you miss this on Instagram Stories?
Friend, if you're not following along on Instagram you're missing out. Click here to join the fun.
Chicken Enchiladas – I enjoyed these so much when I was in Missouri that I decided to make them for my friend who had surgery. The recipe made enough our family too. (The pictures in my blog post need redone and don't do the recipe any justice.)
Shower (and outdoor) Speaker – Due to my love of audiobooks and never wanting to miss a minute of a good book, my sister gave me this awesome speaker for my birthday. I love it because it doesn't require batteries but has a usb charger.
Zucchini Bread – I found a rogue zucchini in my fridge that needed to be eaten so I decided that a loaf of bread would hit the spot!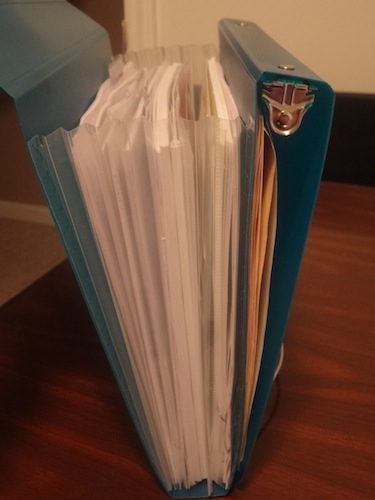 ICE (In Case of Emergency) Book – I had the fun of going to the DMV to get my license renewed this month. I was thankful that all of my important documents were in one place thanks to this gem.
Connectrix – This educational game is golden. Dalton loves that he's playing with technology (without a screen) and I love that he's learning at the same time.
I Spy Game –  We scored this at our local thrift store and it was a big hit.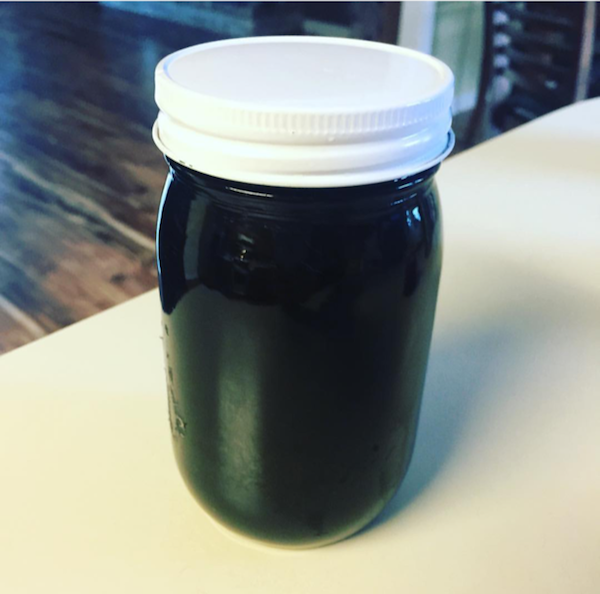 Elderberry Syrup – Cold and flu season is nearing so I planned ahead and made us some elderberry syrup. So amazing that such a simple little thing can pack a big punch.
---
Currently Watching
Fall Inn Love (Netflix) – Everybody loves a girly chic flick and this one was pretty cute.
Mary Poppins Returns – I saw this one when it was out at the theatre and loved it. When I saw it pop up in my Netflix feed I absolutely knew I had to watch it again.
Tiny House Nation (Netflix) – I am so intrigued at how people can live (and flourish) in such a tiny space. It's fun to see the creative ideas they come up with to create extra space.
FBI (CBS) – I'm almost caught up to season 2.
Downton Abbey Movie – I'm a huge fan of Downton Abbey so I was super excited when my mom bought us tickets for my birthday. And although one part of the storyline was disappointing it was a fabulous movie and a must see for Downton fans.
What are you currently watching?
---
Our Family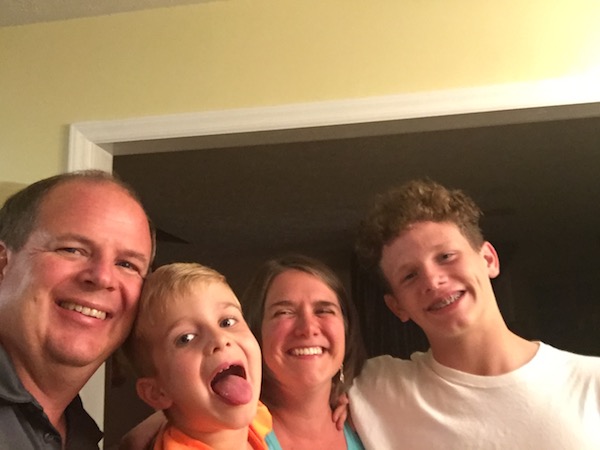 One of the big things that happened this month was my birthday – it was a big one, 40. Some people "stay" 39 forever I'm okay with it and have decided to age gracefully! (And, yes, this is the best picture we could get of the four of us. HA!)
I celebrated with a family dinner which was exactly what I wanted. Chef Trent brought home take-out from one of my favorite restaurants and Gigi's Cupcakes.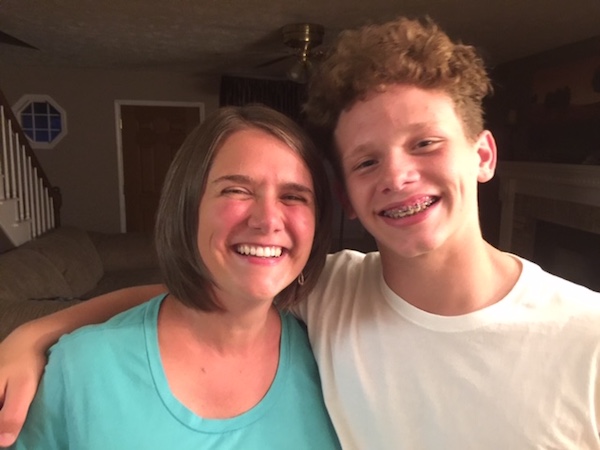 Jayden even joined us for my birthday dinner which was a big surprise. With school and football he's a busy fellow. I'm grateful for any and all time I get to spend with this precious man-child. He's growing up way too fast!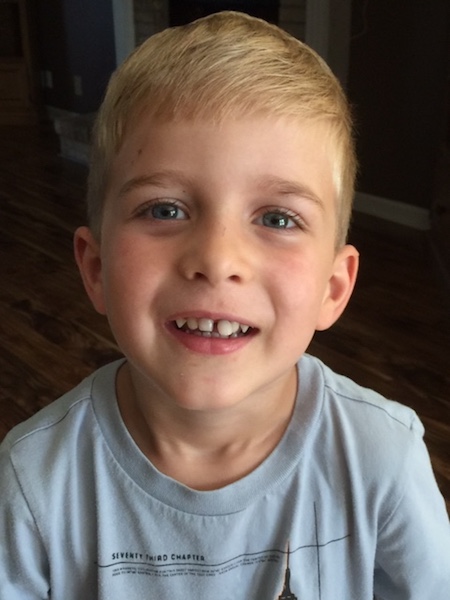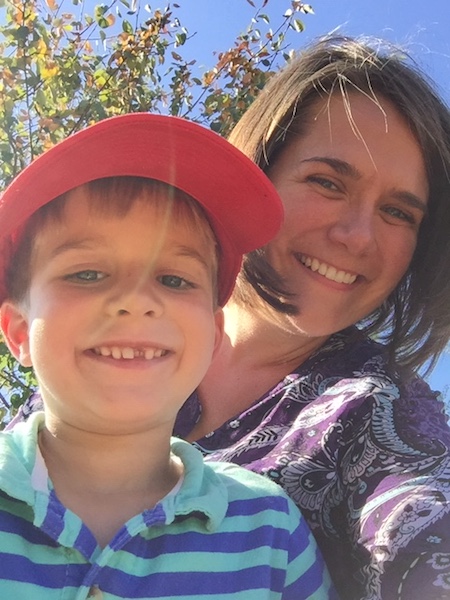 Another big happening this month was Dalton loosing his first tooth. I tried and tried to get him to pull it but none doing – it eventually fell out on his own.
(Yes, it's a bit early for him to be losing teeth. Last year he hit the tooth and it became loose. It tightened up but he hit again months later. I guess it decided it was time to come out.)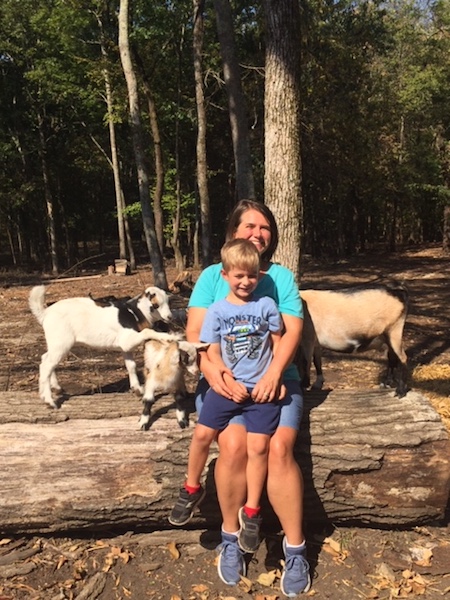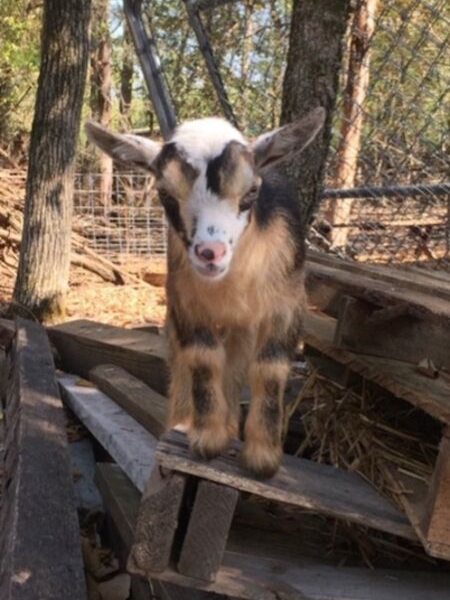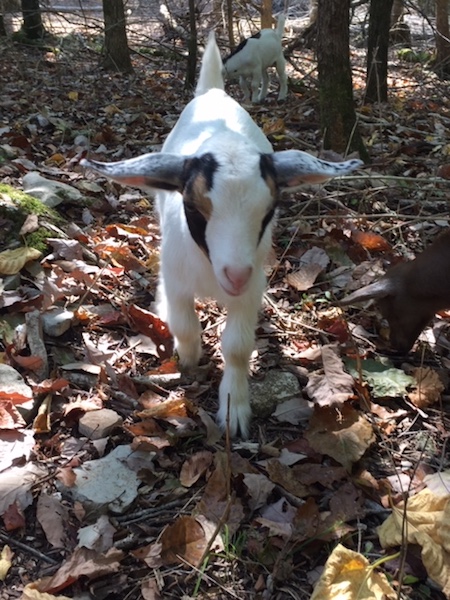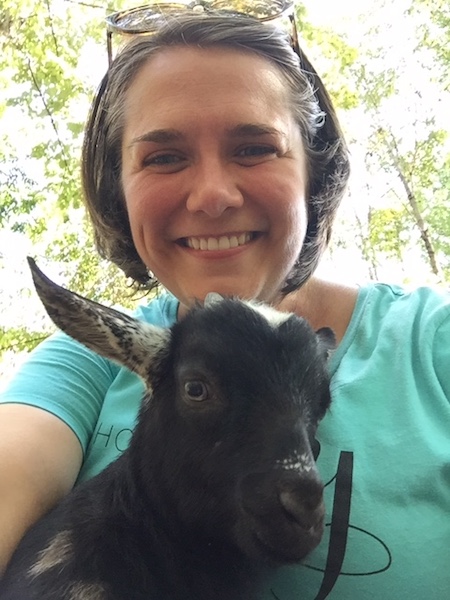 Another fun thing we did this month was go see my friend Amanda and her baby goats. Aren't they adorable?!
I have to admit that I was more excited about seeing them than Dalton was…until we got there. He had the best time exploring and playing and asked if we could come back!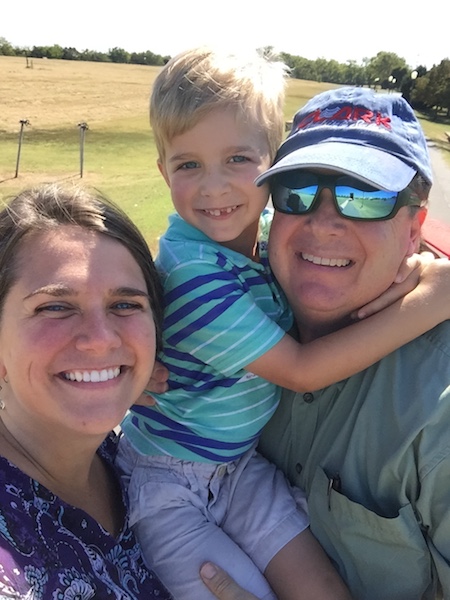 All in all it was a chill month, and I'm not complaining one bit.
---
Must Reads
Anne of Avonlea and Anne of the Island – I've told you before that I'm obsessed with the movie so I'm loving the books too.
Prince Caspian and The Voyage of the Dawn Treader – Two more down in this fun little series –  The Chronicles of Narnia.
Dalton's Favorites
In addition to The Boxcar Children books, he's loving the Hardy Boy Adventures and Geronimo Stilton series. Not only do we get the books at the library but he also listens to the audiobooks.
Love to read? You should check out these freebies: Get one free month of Kindle Unlimited here or a one month free of Audible.com plus 2 free downloads here.
What are you and your kids currently reading?
---
That's it for September. Until next month when I have more scoop to share!