How would you like to receive the scoop in your email inbox every month? Simply sign up here.
I'm proud of myself!
Those four words aren't something that I say here very often because it sounds like I'm tooting my own horn. But this month I did two things that stretched me out of my comfort zone; and I think that's something to celebrate.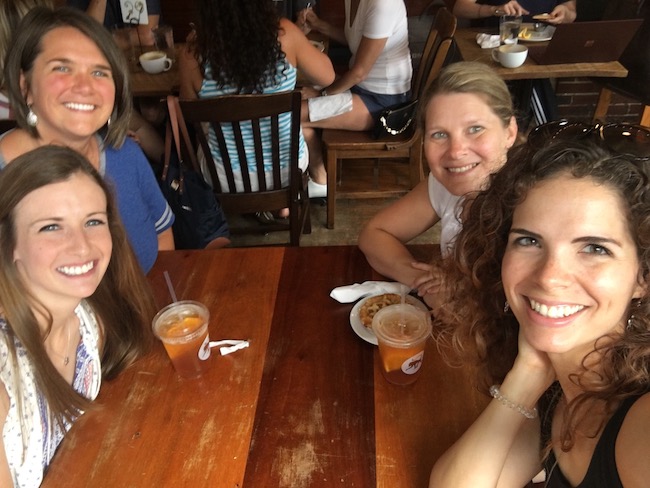 I'm not sure if I've shared here or not but I'm part of a mastermind group. Some local bloggers contacted and asked if I'd like to meet up. The introvert in me wanted to run and hide but the sensible part of me thought it sounded like a great idea. So I said yes and we met at the beginning of the month.
I'd been following 2 of the 3 ladies on Instagram so knowing a bit about them definitely helped ease the awkwardness. I was so thankful that they were all down to earth and super easy to talk to!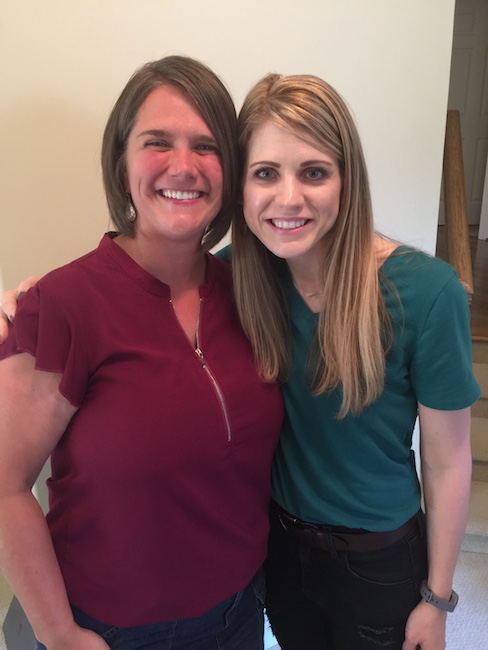 Then last weekend I went to a mastermind event at home of Crystal Paine. There were over 30 bloggers from all over the country.
The morning of the event I watched Crystal's instastories where she was giving a bit of behind the scenes for her followers. When she said we'd have to share with the group about our blog I tried not to start shaking in my boots. I mean, I knew I'd have to open up but didn't realize it would be in front of everyone.
When it was my turn to share I stood up, saw all the eyes looking at me and the saliva that was in my mouth instantly waved goodbye. All I knew to do was honestly shared that I was nervous and then continue on with what I had originally started to say.
Two neat things happened after that. Other people shared that they were nervous too. Then afterwards a lady came up to me and said she would have never known I was nervous until I shared.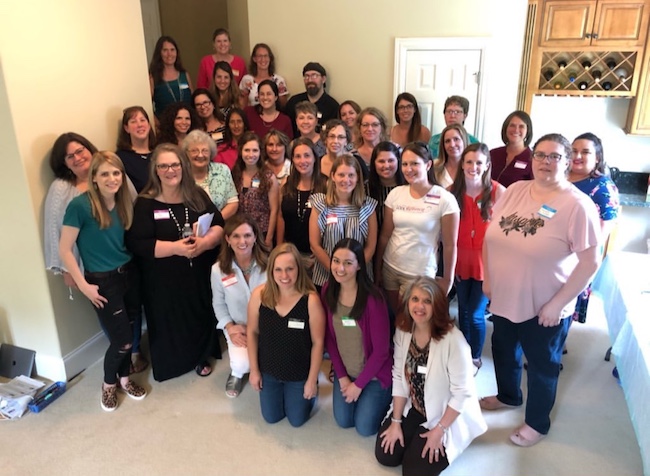 I was so glad I stretched myself and went to this event. Not only did I come away with a plan for a 6 month goal but I also met more new friends that understand the blogging world and get what I'm doing.
I'd love to know what you've done recently that you're proud of!
---
Must Reads
Alaskan Courage Series – I shocked myself by listening to books 2-4 of this romance mystery series this month. I kid you not, these books are like eating potato chips. You can't eat just one and once you start you don't want to stop!
Lineage of Grace Series – Book 5 finally arrived and it was so good!
Dalton's Favorites
In addition to the Boxcar Children books, he's loving the Ralph S. Mouse, Flat Stanley's Worldwide Adventures and Geronimo Stilton series.
Love to read? You should check out these freebies: Get one free month of Kindle Unlimited here or a one month free of Audible.com plus 2 free downloads here.
What are you and your kids currently reading?
---
Did you miss this on Instagram Stories?
Friend, if you're not following along on Instagram you're missing out. Click here to join the fun.
Super Sliders – These are awesome for easily moving furniture by yourself.
Homemade Chewy Granola Bars – We all love this easy and healthy snack.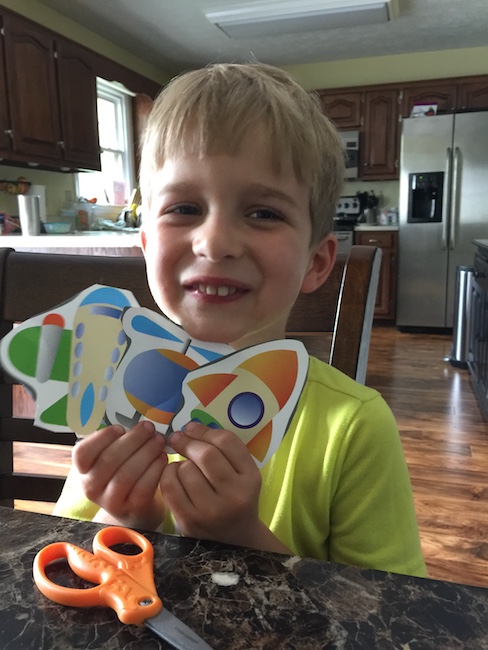 Cutting Books for Dalton – Dalton has been keeping himself entertained with both the cutting and tracing books. (The picture above are a few of the items he cut out.)
Banana Pudding and Pumpkin Roll – Two desserts I made when our family was in town. (The pumpkin roll was a request by one of my nephews.)
Telestrations – My sister introduced our family to this new game and we've fallen in love.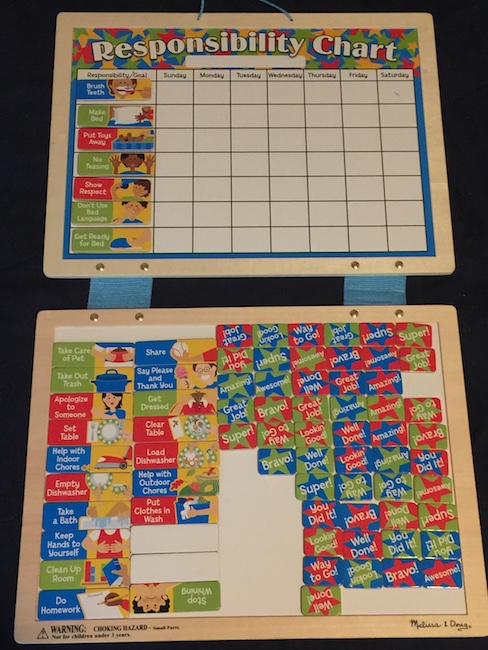 Behavior/Responsibility Chart – In an effort to reward good behavior we've started using this chart. We've seen a huge difference at bedtime with him knowing he'll get to put a magnet on his chart the next morning.
Lena Cup – Simply put – it's just the best thing!
See more of my favorite things here.
---
New Blog Posts
---
Currently Watching
Toy Story 4 – This big kid at heart loved the movie. It may not be my favorite Toy Story movie but it was still fun all the same. I'm fairly certain we'll be adding the DVD to our collection.
Big Brother (CBS) – This is a show that you either love or you hate. Obviously I really enjoy it. (In seasons past it had a "trashy" kind of vibe but I don't feel like they play that up as much as they used to because viewers just enjoying watching the game play.) I enjoy watching this one by myself.
Longmire (Netflix) – Trent and I are on the last season of this series. I'll be interested to see what we pick next to watch together.
What are you currently watching?
---
Our Family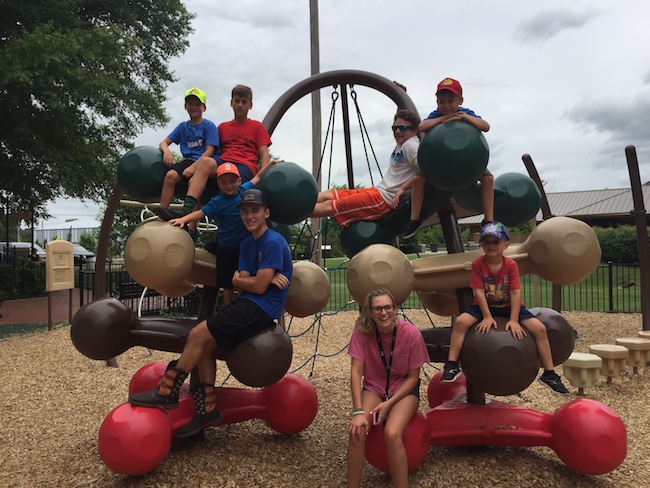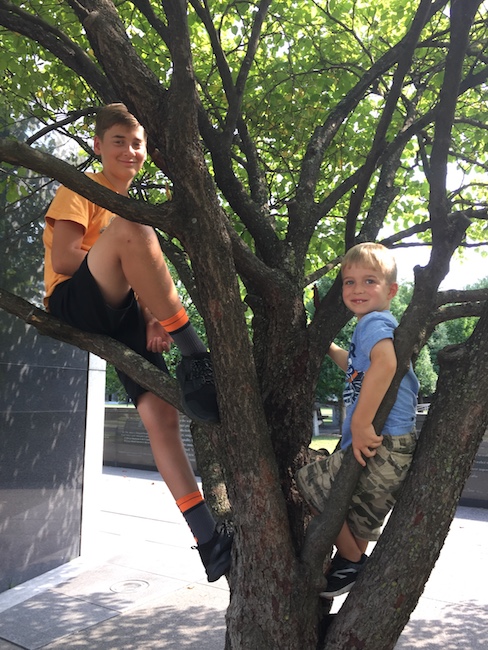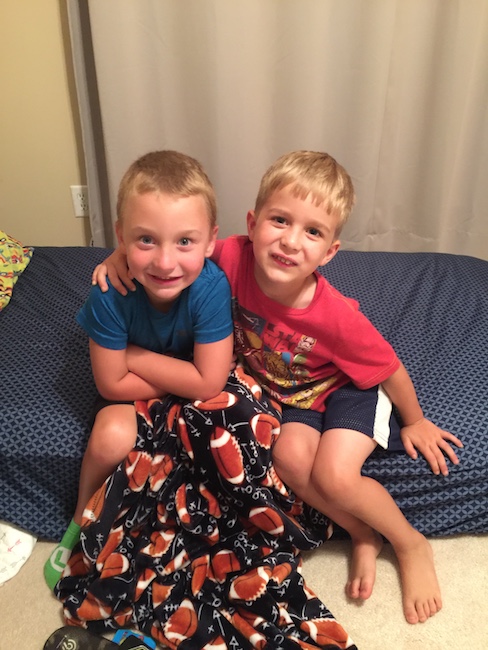 The cousins were in town which meant that my sisters drove from Georgia and Missouri to hang out with us. Dalton loves his cousins and has a blast hanging and playing with them while they're here.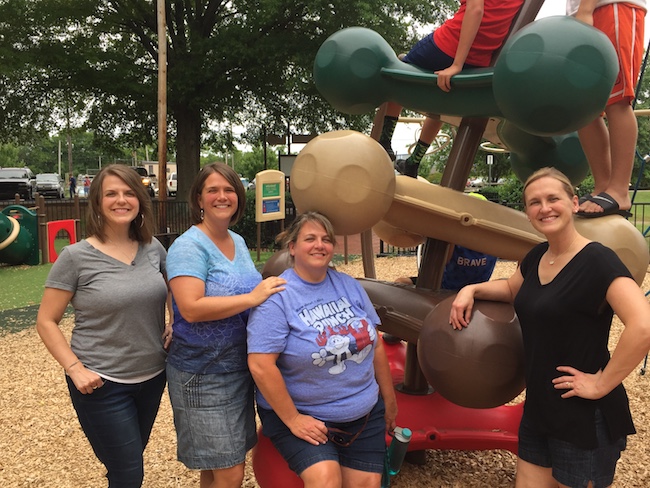 My three sisters and I are only together a few times a year so I savor the moments when we are.
We laugh, pick on each other, share our struggles, squabble (no relationship is perfect), encourage each other and love each other through it all.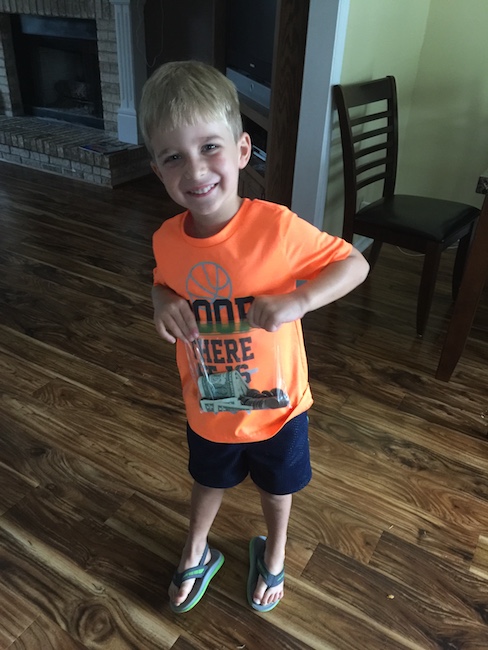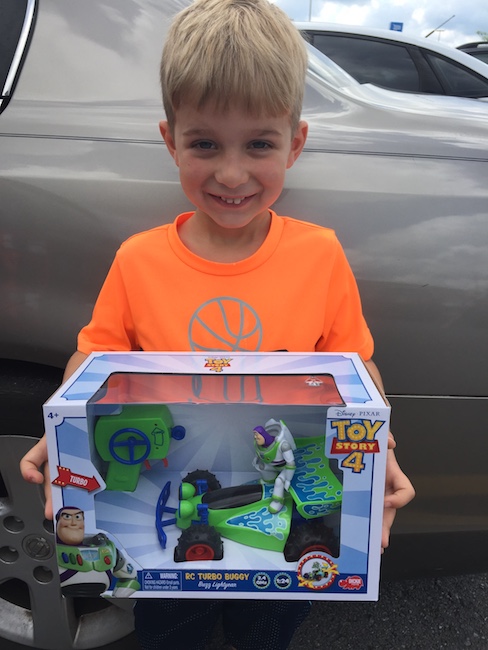 After seeing Toy Story 4 Dalton decided he needed a Buzz Lightyear. So, we pulled the money from his piggy bank and headed to the toy section of Walmart. (Can I just say how shocked I was that he had $21 in quarters and dollar bills that he's saved over the last year or so?!)
When we got to the store I thought for sure he'd pick Buzz but when he saw Buzz and RC together he knew he had to have it. And, yes, I even tried to talk him out of the toy that requires batteries. ;o)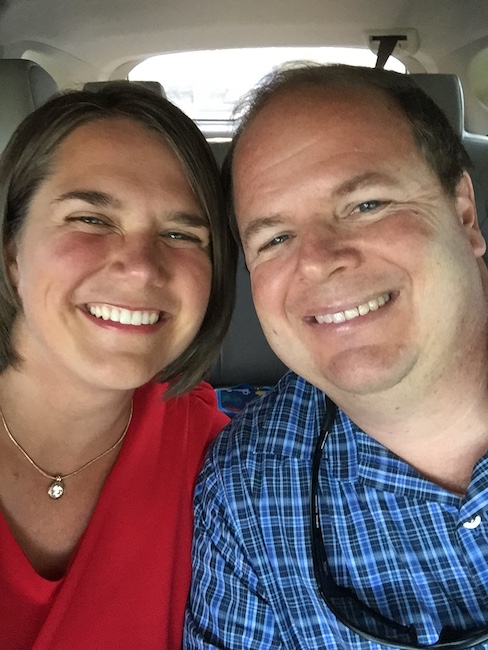 We celebrated our wedding anniversary this month. The time sure has flown by and it's hard to believe that Trent has put up with me for 13 years!
I'm so thankful for this man that the Lord has blessed me with. He supports me, loves me in my crazy moments (which can be often) and constantly makes me laugh.
That's a wrap for July! Until next month when I have more scoop to share!