How would you like to receive the scoop in your email inbox every month? Simply sign up here.
We had a lot of fun family moments during the month of June (check them out below in Family Scoop) but the most exciting thing that happened was the "momcation" that I took.
A few months ago Trent asked if I cared if he went on a weekend deep sea fishing trip with his buddies. Naturally I said go for it but asked if he cared if I scheduled some time away for myself. And he being the sweet husband that he is said go for it too. So I called up some friends and asked if Dalton could come stay with them while he was gone.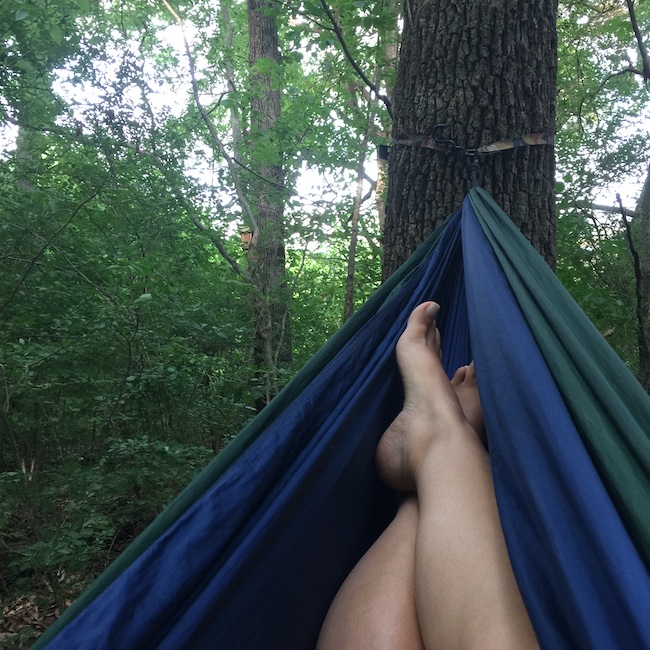 Having those 48 hours all to myself was AMAZING.
At times it felt selfish, but I had to remind myself that these little "getaways" are what this introvert mom needs to keep going.
What did I do with myself? Well, I worked on some blog projects, cleaned out the garage, vegged on the couch, watched some shows, and just chilled. It was just what I needed to refresh and renew myself!
Related: Being An Introvert | The Importance of Self Care
---
Must Reads
The New Strong-Willed Child – This was a great book and reminded me that I'm not alone in my struggle with having a strong-willed child, but it was also hard to read knowing what we'll have to deal with as parents. (It also reminded me of how much I need to rely on the Lord as a mom.)
Etched In Sand – I didn't want to put this book down. (Disclaimer – As expected, given the way the girls lived, there is some crude language.)
Five Love Languages of Children – Even though they said your child would need to be 5 before you could tell their love language, I think I figured out Daltons. It was intriguing to know that their love language will change through the years. And I loved how they gave specific ideas on how to love each language.
Anne of Green Gables – I'm a huge fan of the movies (and my sisters and I have them memorized) so it was high time I started reading the books. This book did not disappoint and I've already requested the next in the series!
Related: How Can A Busy Mom Find Time To Read More Books
---
Did you miss this on Instagram Stories?
Friend, if you're not following along on Instagram you're missing out. Click here to join the fun.
Bissell Duster – My favorite tool for dusting ceiling fans and getting rid of cobwebs in those hard to reach corners between the ceiling and wall.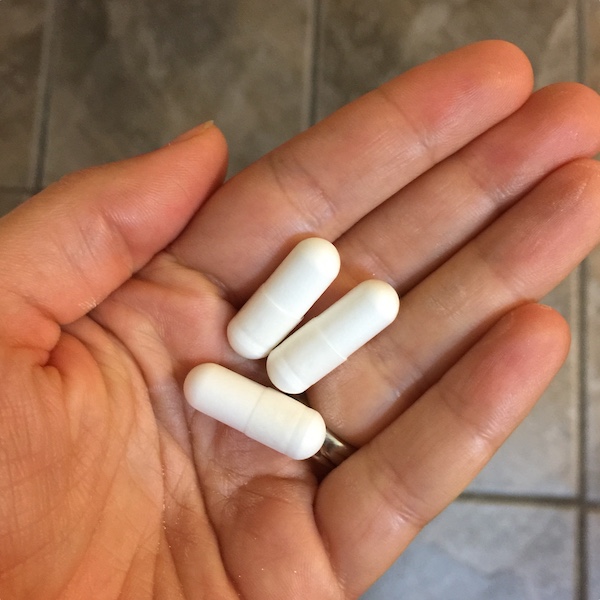 Magnesium – These capsules have helped turn my brain off at night so I can sleep better.
Homemade Chicken Pot Pie – It's the perfect comfort food and pretty easy to make.
External Hard Drive – Save space on both your computer and phone.
Banana Bread – Perfect for using up sad looking bananas.
Hot/Cold Bags – Not only is it perfect for groceries but for take-out too.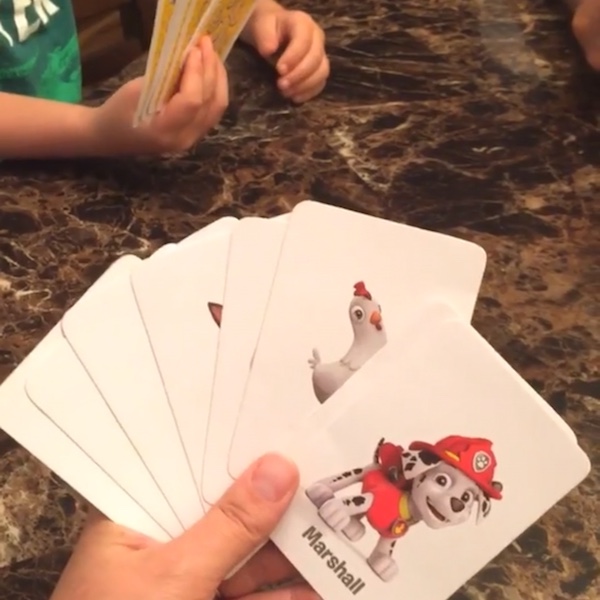 Paw Patrol Playing Cards – Dalton loves these cards.
Homemade Foaming Hand Soap – Save yourself some cash and make your own too.
---
Hot Deals
1500 Thread Count Queen Sheet Set – the internet is buzzing about how awesome these sheets are
2 Free eBooks – with a 30 day Audible.com trial
Joe's New Balance Outlet – shoes as low as $27 (plus free shipping)
Kirklands – July 4th savings with up to 50% off (plus tons of items on the sale/clearance page)
Old Navy – up to 60% off everything (items starting at $4)
Overstock – 4th of July blowout (plus free shipping)
Pottery Barn – 75% off July 4th bonus deals (plus free shipping with code SAVEMORE)
Wayfair Closeouts – 70% off curtain panels, comforter sets, rugs and more (over 350 items)
---
New Blog Posts
---
Currently Watching
North & South (Netflix) – It took a minute to get into this mini-series but once I did I didn't want to stop watching. The story takes place in the 1850's. No doubt you'll love Margaret Hale as much as I did.
Longmire (Netflix) – Besides Dateline and 48 Hours, there aren't many shows that Trent and I enjoy watching together. That is, until we started this one. (I will give the caveat that there are a few "weird" scenes in some of the episodes. There's an Indian reservation near the town and some of the Indian rituals are a bit much for me.)
A Million Little Things (ABC) – This has been on my DVR forever. All I can say is that I was hooked when I started watching the first episode. This show does cover some hard hitting issues in our society.
Anne With An E (Netflix) – I read the first book in the series this month so of course I was drawn to this show. (When I shared on IG stories, many of you told me that season 1 is better than 2 though.)
---
Our Family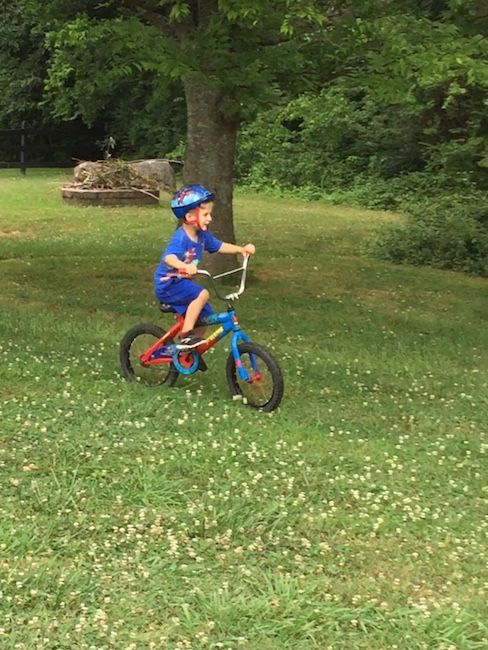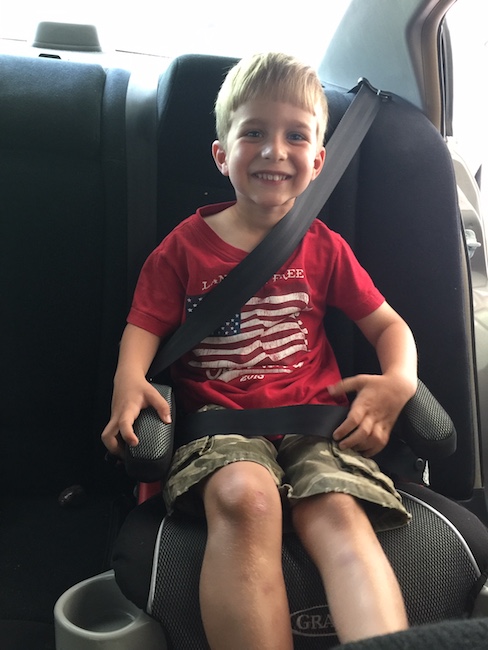 It was a big month for Dalton. Not only did he ride his bike by himself for the first time (for longer than a few seconds), but he also promoted to a booster seat in the car. (And, yes, I know he doesn't have it buckled correctly. We were just testing it out after getting it out of the box.)
He's as proud as a peacock.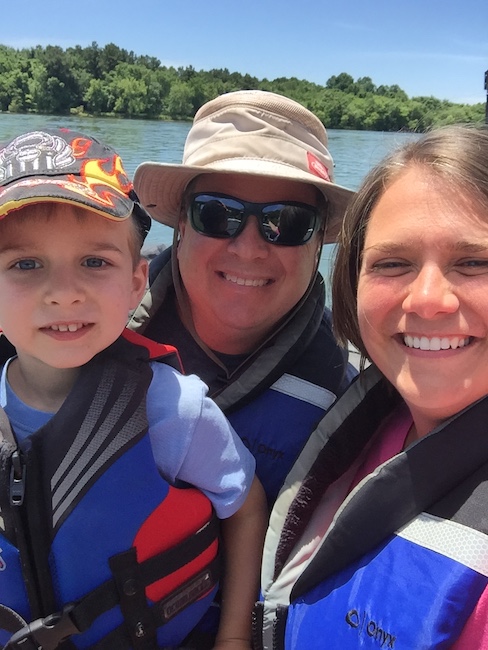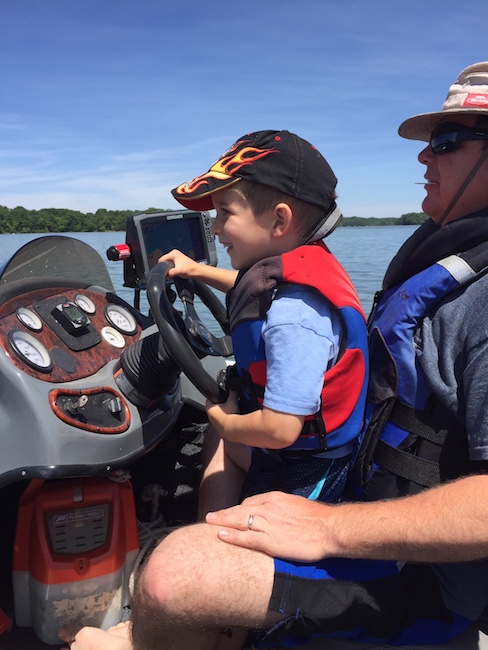 We enjoyed a family day at Percy Priest Lake. The boys love to fish but my favorite thing to do is just sit and relax…and watch them have a blast!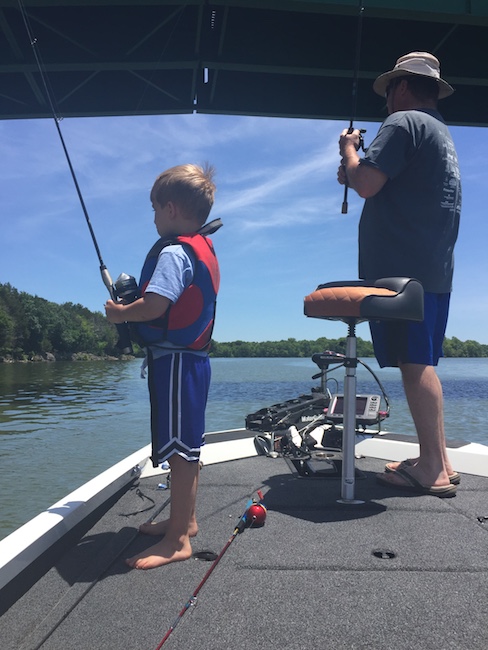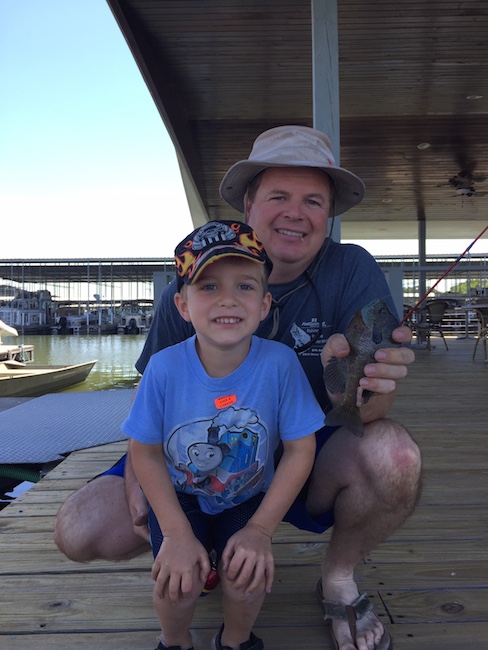 Along with fishing we explored some primitive camp sites that were right off the water. (I may be a bit behind the times, but I had no idea they existed on the water.)
That's a wrap for June! Until next month when I have more scoop to share!