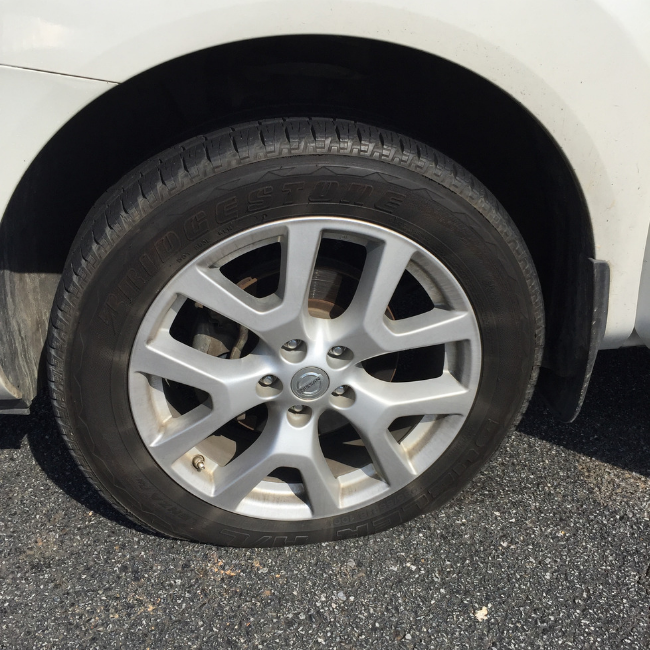 A flat tire is definitely not a sight you want to see when you're 2 1/2 hours from home!
After a fun few days in Georgia visiting my sister and her family, Dalton and I headed home. We were only in the car about 20 minutes when he started devouring snacks and then asked when we were going to stop for food.
As I began the hunt for an exit with food a light with an exclamation point came on in the car. As we were pulling into the gas station/restaurant the car started to make a weird beeping noise. I was on the phone with Trent and he told me to check the tires.
When I found this flat tire I felt hopeless. Trent was hours away, my brother-in-law was away mountain bike riding, so I knew changing this tire was up to me. (A task I haven't done since I was a teenager.) As I started to cry Trent assured me that he'd walk me through the process.
BUT GOD had other plans!
I pulled the car over to the air pump at the gas station and looked up to see a fire truck pulling out across the street. (I jokingly asked Trent if I should flag them down.) I casually waved at them – and must have looked desperate – because they pulled over.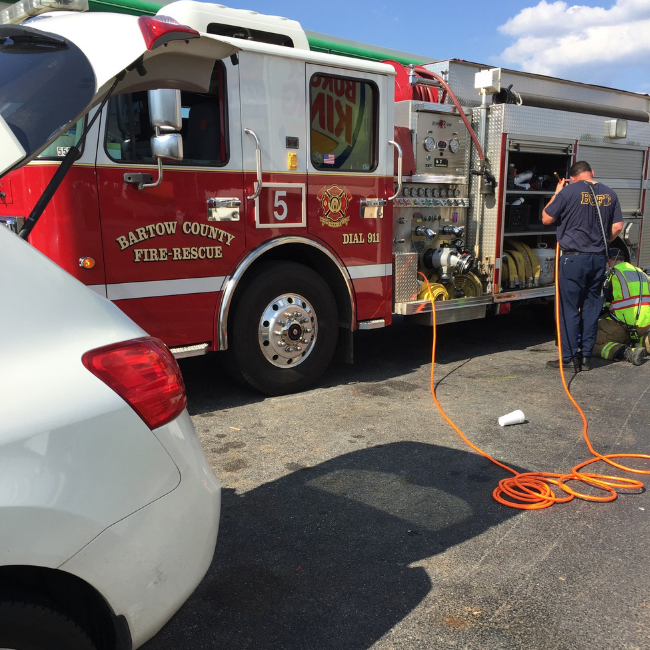 What a blessing those two precious angels were. While one changed the tire the other got on his phone to find a tire store for me. With it being the Memorial Day weekend, only one was open!
Then while he was changing the tire the jack twisted up under the car. (Can you imagine if that would have happened to me on the side of the interstate?!) One of the guys left to go get another jack at his house that was only 10 minutes away.
After they were done I wanted to give them big bear hugs but I thought that might be inappropriate or awkward for them. So I shook their hands and profusely thanked them. They were so kind and just said they were doing their job.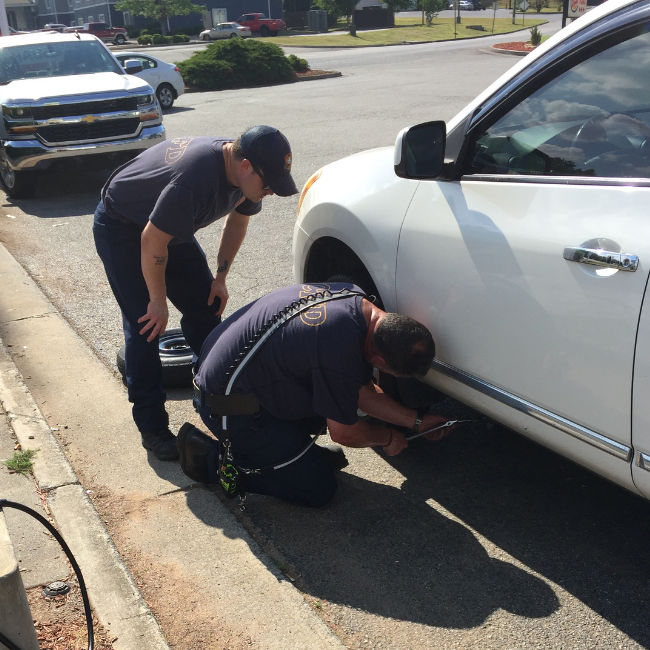 It's easy to feel alone or get upset at God when we go through hard times, but if you'll look for Him you'll see His handiwork in your situation too! I saw His hand all over this crazy flat tire story!
---
Must Reads
Submerged – Mystery, romance, and humor. What more could you want in a book? And you know it's a good read if you request the second book in the series before you've even finished the first. (If you haven't check out my 25+ Must Read Christian Fiction Book Series you're missing out!)
Chronicles of Narnia – Can you believe that I've never read these books. I decided to listen to them to see if Dalton was old enough to listen to them and have gotten hooked myself.
Grace, Not Perfection – Oh man, I loved absolutely everything about this inspiring book.
The Invisible Girls – This memoir was a beautiful read.
Currently Watching
The Village (NBC) – I love the characters, storyline and how relatable it is to real life. (There is a major scene in one of the episodes that you'll want to skip through.)
Seal Team (CBS) – I've been hooked on this show since episode one. It's intriguing and I wonder if this is the way Navy Seal's live.
Mrs. Wilson (Masterpiece Classic) – All I could say as I was matching this mini-series based on a true story was wow!
---
Amazon Shirt Finds
I have a hard time finding shirts that fit right. I got brave, took a chance and ordered some on Amazon, and am so glad that I did because all three turned out to be a win!
Maroon Shirt  |  Blue Shirt  |  Red Shirt
---
Did you miss this on Instagram Stories?
Friend, if you're not following along on Instagram you're missing out. Click here to join the fun.
How to Easily Cut a Watermelon
Thermacell – Perfect for areas with lots of mosquitos.
Hammock – I've been using it for a year and it's just as good as the big name brand.
Dutch Blitz – My family plays it every time we're together.
Mother & Son – My sister said this was an awesome book and I can't wait to read it.
Toss and Catch – Our new favorite outdoor toy.
Omegas – I was Cruella de Ville during PMS before I started taking these.
Flat Iron – Worth every penny!
Flat Iron Spray – If you're flat ironing your hair you need to be using a spray to protect it.
Homemade Chicken Pot Pie – Comfort food at its finest!
Left Center Right dice game – Fun for all ages.
---
New Blog Posts
Food
Home & Family
Inspiration
---
Family Scoop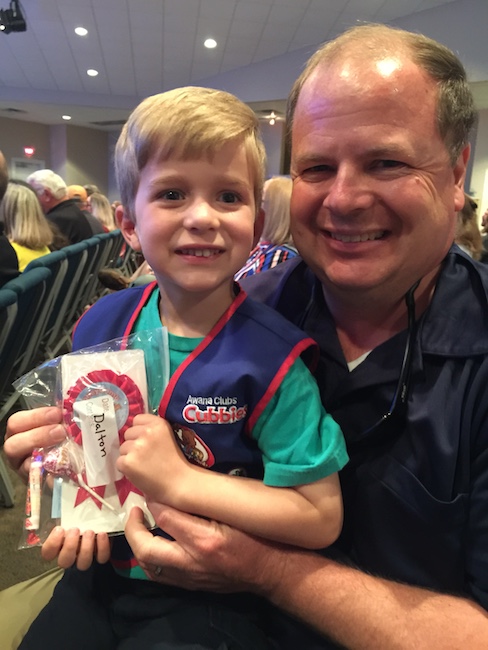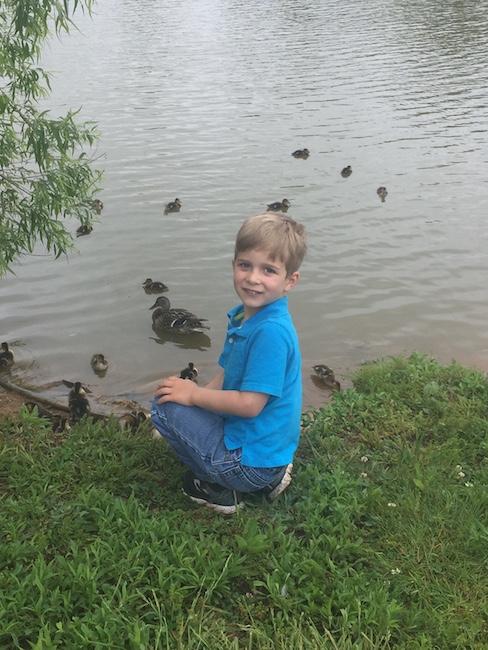 Dalton finished up AWANA Cubbies for the year. We are so thankful for the teachers that poured into him each and every week.
Baby ducks were born at the duck pond we frequent on Sunday morning after church. It's been fun to watch them grow.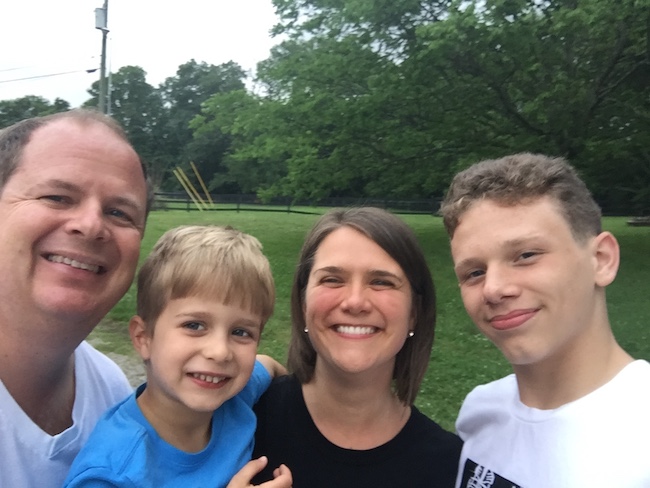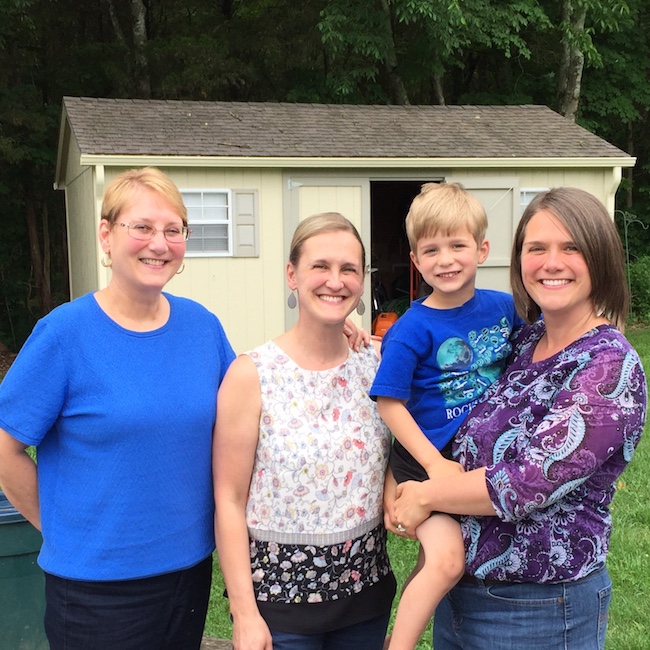 I was so blessed to have Jayden (our neighbor) join us to hang out on Mother's Day. (He's like our first child.)
We went with my mom and sister to a new-to-us restaurant a few towns over to celebrate Mother's Day. It's always fun to try new things.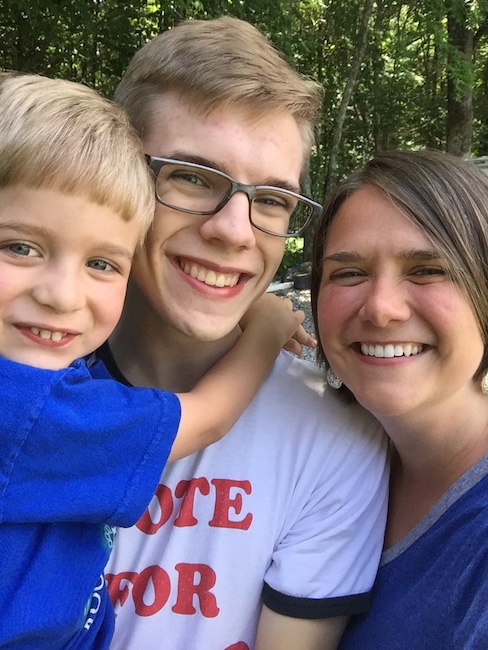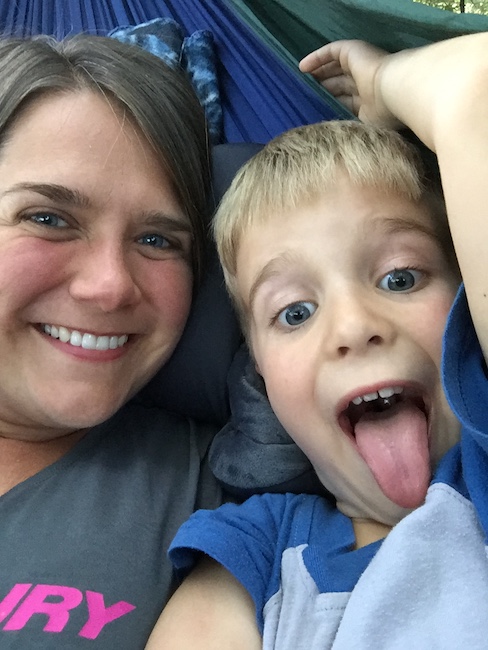 We celebrated my nephew's birthday by taking him to lunch. I love that he still wants to hang out with us!
There's never a dull moment around around our house. This is what Dalton did when I asked him to take a picture with me. HA.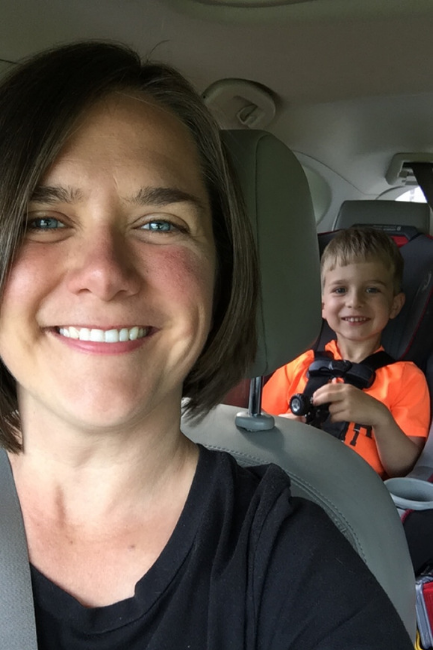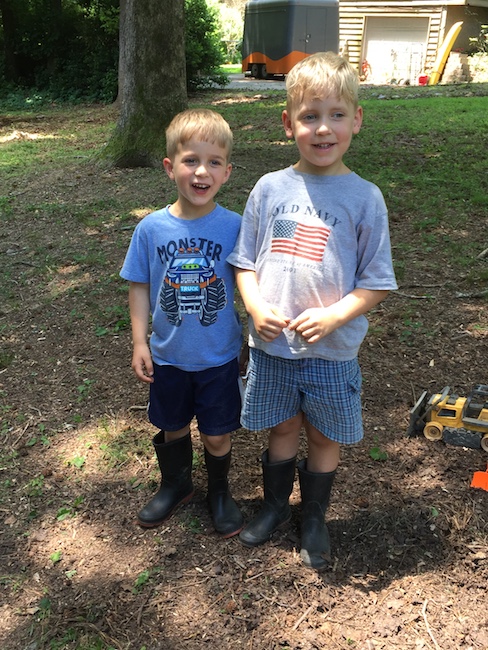 We had a blast visiting with everyone in Georgia. Too bad we weren't this happy on the way home.
Cousin Luke and Dalton are twinsies with their matching boots.