I've jam packed a ton of tips and information for you into this post. While my original intent was to share my beauty and skincare routine, I just couldn't stop there and am also including how I have enough confidence to go without wearing make-up on my face, how I naturally whiten my teeth, and my favorite beauty and personal care items.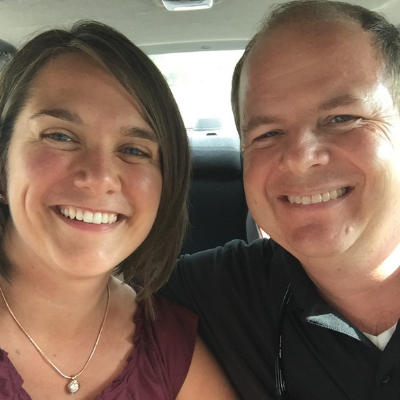 Quite honestly I'd never thought that I'd be sharing my beauty routine with you because a beauty blogger is definitely not a title I would give myself. But Shannon asked (see below) so I'm all about helping a sister out.
Here's how this all came about:
"As I watch your instastories, I've noticed that you have such a healthy, natural glow! I was already wondering what your beauty routine is, and then you mentioned on one of your stories the other day that you don't wear makeup, only chapstick! Could you please do a post about what you do use to keep your skin looking so healthy? I would love to feel confident enough to go without makeup!
"
First Things First
I can't go any further without giving a caveat and letting you know that I have my mom and grandmas to thank for my skin and great genes. Even when I was a teenager people would ask me and my sisters if our mom was also our sister. Yes, she looks that young!
With that being said, I hope you'll keep reading because even if you don't have great genes you need to know that there are many more factors that come into the equation when it comes to having beautiful, healthy skin.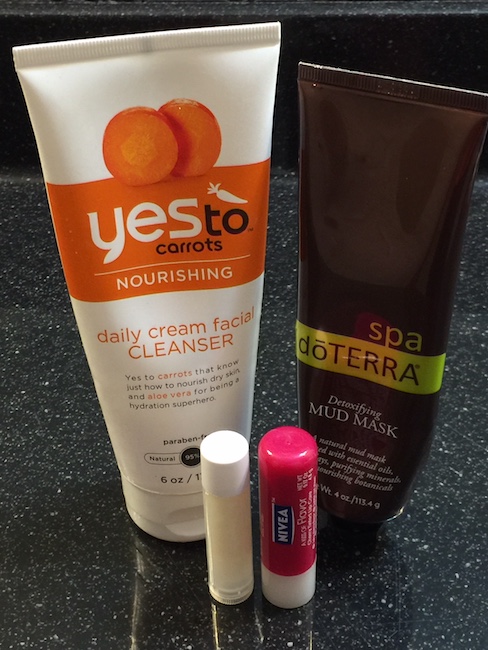 My skincare routine/products.
I don't meant to disappoint you but my skincare routine is really very simple. When I shower I wash my face with Say Yes To Carrots Face Wash. And on the rare occasion that I'm feeling like a face mask I use doTERRA's Detoxifying Mud Mask.
My go-to chapstick is Nivea A Kiss of Flavor (cherry tinted) or my DIY chapstick.
I use Toms of Maine Toothpaste and below I'll share how I naturally whiten my teeth.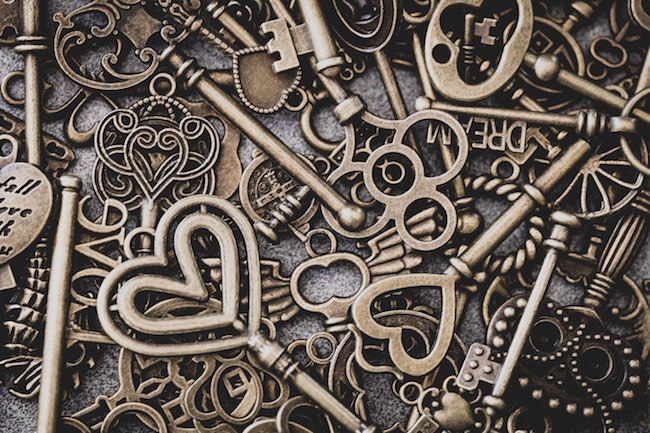 The Key to Beautiful, Healthy Skin
You may or may not be shocked when I tell you this, but the key to beautiful, healthy skin is not about what we put on our skin or face but more importantly what we put in our body.
For years we've heard the saying "you are what you eat" and that really is true, friend. The foods we do (or don't) eat are the key not only to our physical health but also to great skin. I know, I know, it would be a lot easier if I said it was in a certain cream that we could buy but that's just not the case.
The bottom line is this: Sugar ages your skin and eating more fruits and vegetables gives you healthier skin. If you don't believe me, check out Dr. Mercola's article on the best foods for beautiful skin.
Here's what I've learned about eating less sugar and more fruits and veggies.
It's not about perfection but progress! I'll be the first to admit that I don't always get it right! There are days when I consume way too many sugary foods and not enough fruits and veggies.
But I've learned that moderation is the key. Hello, 80/20 rule!
Trying to eat better is key.
And making one simple change at a time has been huge in my health and wellness journey.
It may seem overwhelming but it doesn't have to be. As you begin to make simple changes in the foods that you eat I have no doubt that you'll also begin to see changes in your skin (among other areas of your body).
Where should you start? I highly recommend that you start with removing high fructose corn syrup from your diet. It's a simple change that will make a huge difference.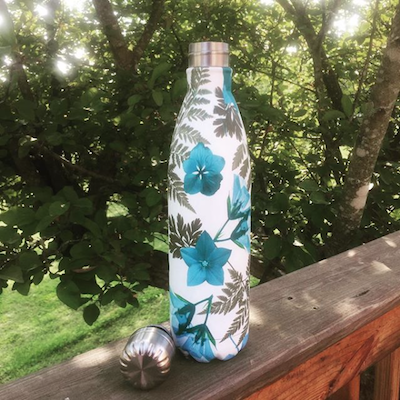 Two more factors for beautiful, healthy skin.
In addition to paying attention to what you're eating there are two more things that are also extremely important.
Get enough sleep. The bottom line is this – if you're not getting an average of 7 hours of sleep per night you're not getting enough sleep. (Check out #4 to learn how to get a better night's sleep.)
Drink more water. Refresh your skin by keeping it hydrated. Have a hard time drinking water? Learn how to stay hydrated and drink more water.
How I easily get more fruits and veggies in my diet.
I shared above how important fruits and veggies are for skin and now I want to share how I easily get them in my diet and daily routine.
Did you know that one serving of fruits/veggies is the size of your fist? And we're supposed to have 9-13 servings a day? That's a lot of fruits and veggies.
I try my best to eat a ton of fruits and veggies every day but it's just not possible to get the recommended amount of servings. And that, my friend, is why I added Juice Plus, fruits and vegetables in a capsule, to my diet and daily routine.
These fruits and veggies in a capsule were one of the first simple changes I made when I started my health journey. They're backed by science with over 30 clinical research studies showcasing their benefits, including two studies on skin health. They've been a game changer for my health and I don't plan on going a day without them.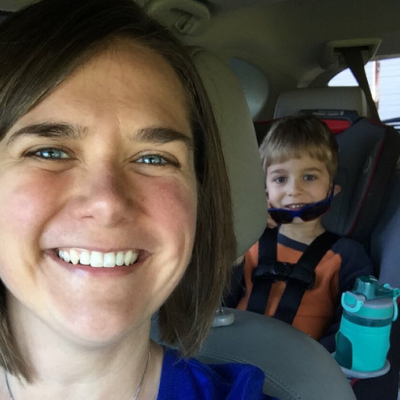 How I naturally whiten my teeth!
Years ago I was addicted to sugary, carbonated drinks. I'd drink 1-2 a day hoping for an afternoon pick-me-up. I didn't know it at the time but one of the ingredients in those sugary drinks was staining my teeth – caramel color.
When I found out I was pregnant I cut out the sugary drinks, and with that change over time my teeth naturally became whiter.
Along with caramel color, coffee and tea are large culprits for staining teeth. If you don't believe me check out Colgate's article sharing how coffee and sodas stain teeth.
So there are two options on the table.
You can either drink your coffee, tea and sodas through a straw (my sister does this with her tea and coffee) or you can cut them out of your diet. I personally recommend cutting out the sodas because they're not only staining your teeth but also wreaking havoc on your health.
I understand what I'm asking and how hard it is to do, but if I can do it you can too!
With that being said, you must know that I still love an occasional carbonated drink but instead of the sugary options I choose Zevia which is sweetened with Stevia and doesn't contain caramel color.  (Dr. Zevia is my favorite flavor.)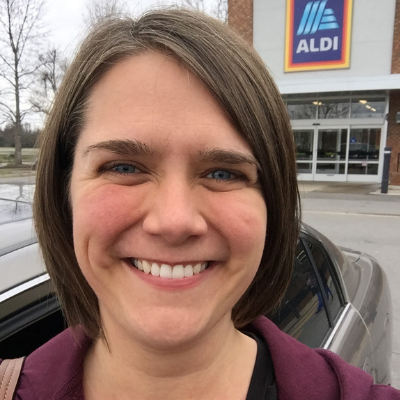 How I found more confidence to be me.
When Shannon wrote in asking me to share my skincare routine she said, "I would love to feel confident enough to go without makeup!"
While I've never been one to pile on the make-up I haven't always had the confidence to entirely go without make-up.
As a teenager (and even young adult) I lacked confidence. Through the years I've learned to two things that have immensely helped me boost my level of confidence.
Learn to value the opinion of only one.
Psalm 139:14 says I am "fearfully and wonderfully made." When we know how much our creator loves us and put his opinion above anyone else's it makes a huge difference in our self-esteem and life. His opinion about us should be the only one that matters. He cast his vote about us and let us know how much he loves us when He died on the cross for us. He is the only one we should be trying to impress.
And when we focus only on impressing Him and valuing his opinion our confidence level goes way up!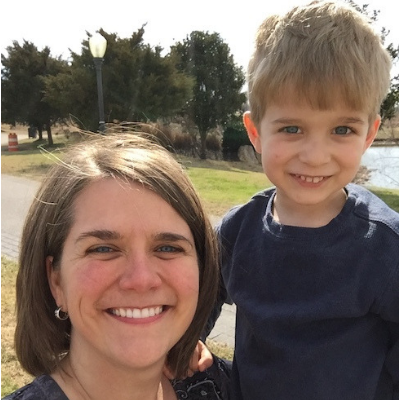 Love yourself, flaws and all.
When I learned to love myself just the way I am it was a huge game-changer for my self confidence.
At the time I started working on loving myself I was at the phase in my life where I was constantly focused on my weight. I would weigh myself often.
But as the Lord began to teach me how important it was to love myself, flaws and all, my focus changed to other priorities. I didn't feel the need to constantly weigh myself. I still worked on taking care of my body but at the end of the day I knew I'd done all I could do for that day and that's all that mattered. I looked at it day-by-day instead of longterm. Tomorrow was another day and I could start again.
Does that mean I'm exactly where I'd like to be with my weight. No. But I no longer obsess over it and just do the best I can each day.
There's no doubt that the spark that ignited the fire in me to love myself came from reading Beth Moore's book, So Long Insecurity. It is an excellent read and I can't recommend it enough to every teenage girl and woman.
My favorite personal care hacks.
I couldn't share my skincare routine without also sharing a few of my favorite personal care hacks.